Guinness, Hop House 13 and Tanqueray gin are pumping up Diageo's sales
Profits at the drinks giant were up last year – as was its trade in Ireland.
STRONG GIN AND beer sales were the main drivers of growth for drinks giant Diageo in Ireland last year.
The company, which produces brands such as Guinness, Baileys, Smirnoff and Johnnie Walker, recorded net sales growth of 3% in Ireland for the year ending 30 June.
Sales of Guinness grew by 2%, driven by the "continued success" of its sub-brand, Hop House 13 lager, introduced to the market in 2015, and the launch of a new national marketing campaign.
As the boom in popularity of gin continues, sales of spirits were up by 14%, which Diageo said was "largely driven by a strong performance" in its Gordon's and Tanqueray brands.
The company is currently in the middle of a major expansion of its facilities at St James's Gate in Dublin, which includes a new whiskey distillery and a €16 million overhaul at the Guinness Storehouse.
The Storehouse remains the most popular tourist attraction in the country, with more than 1.7 million visitors last year.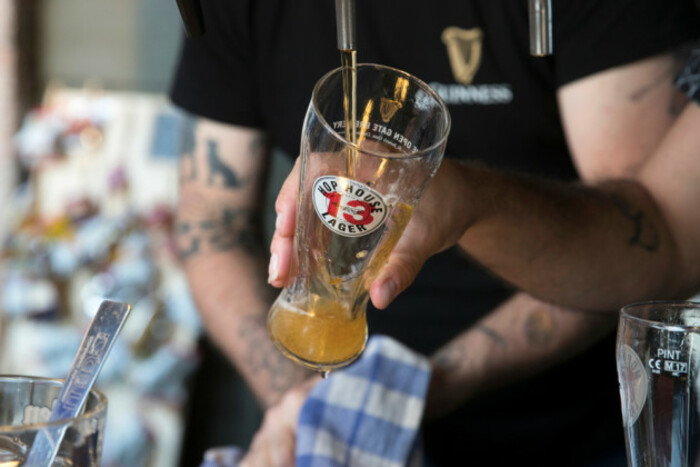 Source: Shutterstock/IsabellaO
Global performance
Overall, Diageo's reported net sales increased by 0.9% to £12.2 billion last year, while operating profit rose by 3.7% to £3.7 billion.
Net sales of its key brand Guinness were up by 5% worldwide last year, with performance in Europe driven by the draught category and Hop House 13. Nigeria also recorded particularly strong growth, with sales of Guinness up by 24%.
[embed id="embed_2"]
Across its European operation, the drinks company said that performance was "led by strong growth in gin", with Tanqueray gaining market share and Gordon's benefiting from the launch of its new pink variant.
Ivan Menezes, the group's chief executive, described it as "another year of strong, consistent performance".
Sign up to our newsletter to receive a regular digest of Fora's top articles delivered to your inbox.