The head of Dublin's newest distillery thinks half of whiskey ventures won't survive the next decade
There are expected to be more than 30 whiskey distilleries in Ireland by 2020.
THE GENERAL MANAGER of Dublin's newest whiskey distillery says the market is in danger of becoming saturated, predicting that half of new ventures in the growing drinks category won't survive the next decade.
The value of Irish whiskey exports was roughly €600 million last year and there are plans to more than double that figure by 2030.
This has led to a spike in the number of distilleries setting up shop here, from just four in 2014 to 18 today. It's expected that more than 30 will be operational by 2020.
However, Darryl McNally, master distiller and general manager at Dublin Liberties Distillery, says not every distillery will be successful.
"I know there are plans to have about 30 distilleries in Ireland in the next few years, but I don't think they all will survive," he tells Fora.
"There has to be a very clear route to market to succeed in this industry, so I think there are some entrepreneurs who are not (experienced) in the drinks business and are going to struggle."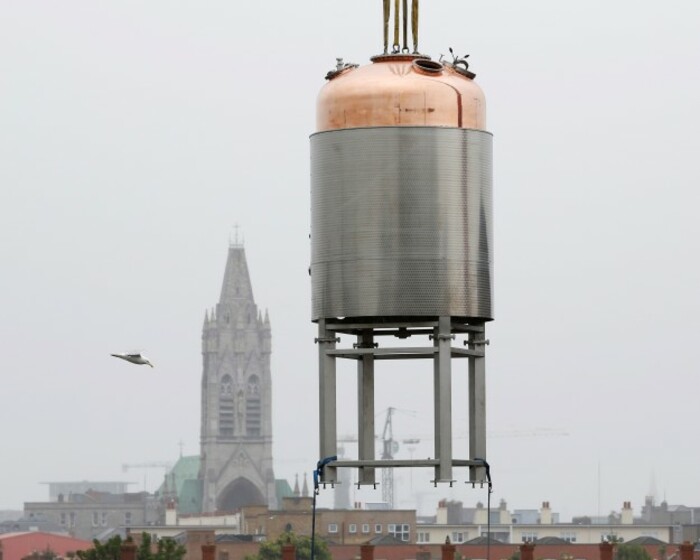 Source: Dublin Liberties Distillery
Dublin Liberties Distillery, which is owned by Quintessential Brands, is still under construction and is expected to open by the end of the year.
Last year, the company raised €28 million for the project , which is located on Mill Street in the Liberties area of Dublin. It agreed an €18.3 million investment from London Stock Exchange-listed Stock Spirits Group in return for a 25% stake in the development.
Dublin Liberties' portfolio – which includes spirits such as The Dubliner Irish Whiskey, The Dublin Liberties and The Dead Rabbit Irish Whiskey – is currently sold in more than 30 countries worldwide.
Its parent company – which produces a portfolio of Irish cream liqueurs and gins – has established routes to more than 100 markets, which McNally says will make distribution easier when the distillery is operational.
Not having access to similar distribution networks "may be the downfall" of other new whiskey ventures, he warns.
"If I were a betting man I would probably say that with 30 or 32 distilleries planned in Ireland, I can't see more than 15 or 18 surviving after the next five to 10 years."
Changing market
McNally has been in the whiskey industry for 20 years, having started his career at Antrim's Bushmills in 1998, before moving to Dublin and joining Quintessential Brands three years ago.
Over that period, he has seen a huge change in the sector.
Historically, the market has been dominated by a few larger brands. Jameson is still Ireland's most popular whiskey, with sales rising by 10.2% last year.
However, there was also strong growth for smaller whiskey producers in 2017, and McNally says that the influx of craft distilleries is providing a well-needed shake up to the industry – even if they won't all make the cut.
"The more Irish whiskey that's out there and the more different taste profiles that we can provide, I think it can only make the category grow from strength to strength," he says.
"So you still have your Jamesons, your Bushmills, your Tullamore Dew, who have huge sales around the world, but I think it's now time for the smaller craft distilleries to get out there and make a name for themselves as well."
William Lavelle, head of the Irish Whiskey Association, recently said that last year's whiskey sales figures show a change in consumer sentiment, with a "major shift away" from low-price, high-volume consumption towards more premium products.
McNally thinks that much of this has been driven by younger consumers who are beginning to look for a more diverse, premium selection of drinks.
"It's like food – if you look at all the different restaurants that we have in Dublin now, in comparison to maybe 10 or 15 years ago, people now expect more options and a global taste profile," he says.
Local competition
McNally says that the location for the new Liberties distillery and visitor centre was chosen because Dublin 8 is "the epicentre of distillation in Ireland".
The Guinness Storehouse and the Pearse Lyons Distillery are located nearby, while the Teeling Distillery is just "a couple of doors down".
"Dublin 8 is the area that was used for making beer and whiskey back in the day. And it's an area that's been regenerated at a serious pace so it's a great time to be in that part of the city," McNally says.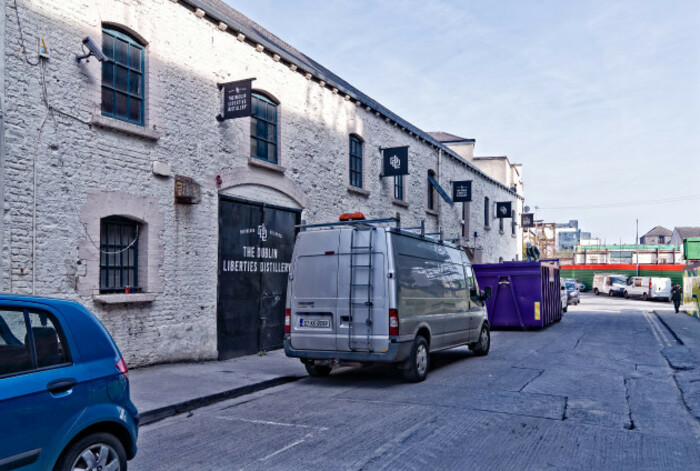 Source: William Murphy/Flickr
Drinks tourism is a growing business in Ireland too. The Guinness Storehouse was the country's top paid tourist attraction last year, with 1.7 million visitors.
Meanwhile, the number of visitors heading to Irish whiskey distilleries also grew to 814,000 in 2017 – up 11% compared to 2016′s tally.
Jameson's distillery experience on Dublin's Bow Street accounted for just over a third of all whiskey tourism visits in 2017.
At Dublin Liberties Distillery, McNally plans to offer visitors a tour and a tasting session.
"It's not a huge site, so we want to keep it very intimate. You'll come in and get a tour around, with the sights and sounds and smells of a working distillery. You'll get to learn a bit about the history of the building and the area, and taste some whiskey."
He admits the tour will be "very similar to a lot of other experiences in the city", but says that he isn't worried about the competition.
"I think there's enough room in the market. More than 10 million people came to Ireland last year and we're only looking to have about 60,000 to 75,000 visitors – because that's all we could physically fit.
"We're part of the global whiskey growth, so I think people will want to come and see the  home of our brands if we're doing the right job around the world."
McNally says that his main focus for now is getting work on the distillery complete so that production can start and he can get people in the door.
"We're thinking about an official opening on the first of November, with a soft opening in October to get everything up and running. That's how it's looking at the minute as long as we don't have any snags along the way."
Sign up to our newsletter to receive a regular digest of Fora's top articles delivered to your inbox.