Nearly 3,000 new hotel rooms are in Dublin's planning system right now
That's according to figures from database Construction Information Services.
NEARLY 3,000 hotel bedrooms are currently in Dublin city's planning pipeline, according to new data.
Figures compiled by online database Construction Information Services (CIS) suggest that, as of today, about 2,960 bedrooms have either been granted planning permission or are seeking approval from the local authority.
According to CIS, Dublin City Council has approved 15 hotel developments so far this year. Those developments account for a collective 1,400 bedrooms that have been given the green light at city council level.
However, a spokeswoman for the organisation told Fora that these figures include developments that have been appealed to An Bord Pléánala and therefore may ultimately be refused permission by the national planning authority.
A further 20 hotel projects have been submitted to Dublin City Council for approval with a total 1,560 bedrooms proposed, while 11 projects with over 1,470 rooms are currently in the tender process.
According to CIS, construction has started on some 33 hotel builds so far this year, which will collectively add 2,425 bedrooms to the city's hotel stock between now and 2020.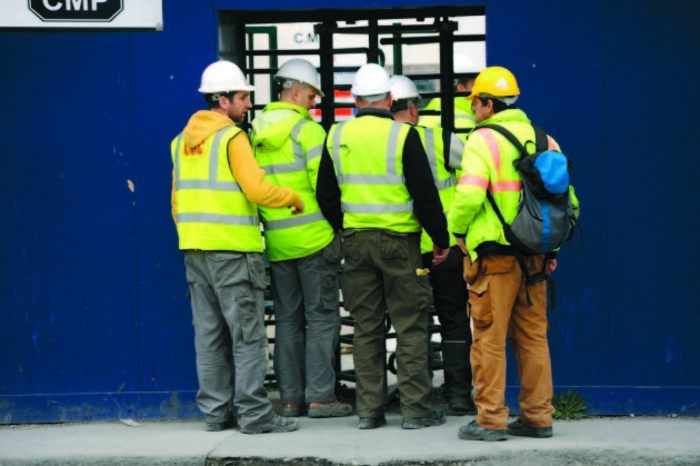 Source: Sasko Lazarov/RollingNews.ie
Special VAT rate
Tourism bigwigs have long complained that the capital is experiencing a chronic shortage of hotel stock, which has in recent years pushed up prices dramatically for visitors.
Trade group the Irish Tourist Industry Confederation (Itic) has previously said 11,000 hotel beds will need to be added to the current stock of 140,000 nationwide if the tourism sector is to grow from 8.9 million annual visitors to 13.7 million in the next eight years.
It has been suggested that hotelier's preferential VAT rate could help profitable businesses invest in increasing their capacity to meet demand.
The special VAT rate – which was reduced from 13.5% to 9% initially as a temporary measure in 2013 – has come under fire in recent weeks at a time when hotels across the country enjoy record profits.
A recent Department of Finance analysis on the discounted levy found that restoring the 13.5% rate for tourist accommodation alone would bring in an extra €208 million in tax annually.
Earlier this week, Tourism Minister Shane Ross suggested that larger hotels should pay a higher rate of VAT than small ones, although he couldn't explain how such a system would work.
Sign up to our newsletter to receive a regular digest of Fora's top articles delivered to your inbox.