'We need to watch out': Fewer tourists think Ireland is good value for money
Industry officials warn that the issue could damage the country's long-term reputation with visitors.
FEWER TOURISTS THINK Ireland is a good deal as a holiday destination, the national tourism development agency has warned.
Preliminary data from Fáilte Ireland's as-yet unpublished annual overseas visitors survey has shown a significant decline in the number of visitors who say the country offers good or very good value for money.
This suggests that half of the near-2,000 people surveyed at exit ports last summer thought Ireland offered fair, poor or very poor value. Fáilte Ireland executives have presented the estimates at a number of trade events in recent weeks.
Speaking at the Restaurants Association of Ireland's annual conference last week, the agency's commercial development director, Paul Keeley, said consumers were starting to "get a little concerned with us" when it came to the cost of holidaying in Ireland.
According to the figures presented by Keeley, just over half of visitors surveyed said Ireland was good or very good value for money, down from about 60% in 2016.
"The value-for-money issue is definitely starting to kick in, and from our perspective it's one to be worried about because there's always a bit of a lag effect on reputation," he told the conference.
Fáilte Ireland CEO Paul Kelly made similar comments the week before at the Irish Hotels Federation's yearly gathering.
"That value for money rating is beginning to deteriorate and that's something that we really need to watch out for," he told delegates.
Exceeding expectations
As well as measuring value for money, Fáilte Ireland's annual overseas visitor survey asks tourists whether their holiday exceeded, matched or failed to live up to expectations.
Almost 100% said in 2016 that their holiday either matched or exceeded expectations.
While indicative data for 2017 suggests that this figure has remained stable, Kelly noted that the percentage who said their holiday exceeded expectations slipped from just under 40% in 2016 to about a third of visitors last year.
Fáilte Ireland's chief said this was important to bear in mind when it comes to competing with rival destinations.
"You don't want people going home saying, 'I had a holiday that met my expectations.' You want people to say, 'The holiday blew me out of the water,'" Kelly said.
Eoghan O'Mara Walsh, CEO of the Irish Tourist Industry Confederation (Itic), told Fora that offering good value for money is vital to sustaining growth in the sector.
He suggested the drop in Ireland's value-for-money rating may be related to the fact that hotel demand has outstripped supply in recent years – particularly in Dublin.
"Like any traded sector, when demand outpaces supply so sharply, there is an increase in prices. Saying that, Dublin still represents good value for money to the international consumer, but new hotels are needed," he said.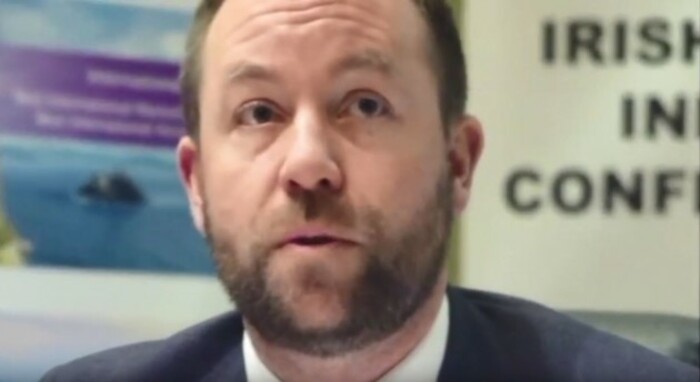 Citing analysis by real estate agency CBRE – which was prepared for Itic – O'Mara Walsh said about 6,000 hotel rooms are due to come on stream between now and 2021.
He said it's incumbent on the industry to set prices accordingly, adding that firms learned a hard lesson after 2008 when Ireland's value-for-money rating was relatively poor.
"That, on top of the global economic crash, just meant that tourism really suffered and lost about 25% of its value from one year to the next because visitors decided not to come," he said.
"Since then, the tourism industry has responded and been much more nimble and agile in terms of its pricing."
O'Mara Walsh noted that the numbers presented by Fáilte Ireland execs are indicative and have yet to be formerly published and weighted – which is a cause of frustration for the industry as it makes it hard for businesses to set prices.
"Hotels and tour operators and so on will have already priced and programmed their 2018 stock. In fact, they'll be working off data from 2016 because the 2017 data isn't out yet. There's a time lag there that doesn't serve anyone well."
He added that a lot of tourism businesses – most of which are SMEs – are coming under pressure from rising insurance, utilities and labour costs, which impact pricing.
"It's worth keeping in mind that tourism is a very labour-intensive business, which is great and provides jobs. But it does mean for individual businesses that labour costs are the biggest single component," he said.
Investment
On the warning that fewer tourists were 'blown away' by their holiday here, O'Mara Walsh said the State should intervene and invest in "fewer, bigger, better, large-scale products".
"The private sector will row in and is spending a lot of money in terms of aircraft, sea ferries, hotels. At times, you need the State to create attracters," he said.
Next Tuesday, Itic will launch a strategy for growing tourism to 2025. It will recommend that state agencies roll out a Dublin-to-Galway greenway from which tourists can access the Wild Atlantic Way by foot or bicycle.
O'Mara Walsh said Itic will also be calling for "an iconic attraction in the north-west, which gets very little tourism".
It will suggest an observatory for stargazers on the western seaboard to "see the dark skies on the edge of Europe" as well as investment in Donegal's Sliabh Liag cliffs.
"Sliabh Liag could be a great counterbalance to the Cliffs of Moher, but it doesn't have the interpretation or the parking facilities or the access," O'Mara Walsh said.
Source: Eamonn Farrell/Rollingnews.ie
As part of Itic's campaign, the group will also be calling on the government to double the €300 million it has committed for tourism projects under the 10-year National Development Plan and make more funding available in the short-term.
"To our mind, that's completely inadequate," O'Mara Walsh said.
"If tourism is to continue growing, we need to be investing in new things of scale and international appeal around the country to attract visitors. Hotels and restaurants and tour operators will do their thing, but at times you need the State to take the first step."
Sign up to our newsletter to receive a regular digest of Fora's top articles delivered to your inbox.