Real estate group Lisney says Dublin is facing a drought of available office space in 2019
Pundits also forecast a slowdown in growth for shared service providers.
WITH TECH FIRMS gobbling up commercial real estate across the capital, a shortage of available office space is likely to be one of the biggest issues facing the Dublin market in 2019.
Last year was a bumper year for the market, with 360,000 sq m of space being taken up in the city, over of half of which was attributed to tech companies, according to real estate group Lisney.
It is expected that demand will outstrip supply over the next 12 months.
"There is space under construction, but a lot of it is already let," said Paul Hipwell, divisional director for office spaces at Lisney. 
"It's the bigger tech companies we're trying to feed space to," he told Fora, meaning short supply is a bigger issue at the higher end of the market. 
"Take-up this year will be strong, but there are challenges regarding supplies. While there'll be a strong demand, we're not sure there'll be enough construction to meet that demand."
Short on space
Hipwell said that roughly half of the new office builds completed over the last fours years only came on stream in 2018. He forecast a "significant fall off" in completions this year, with about 92,900 sq m of space slated for 2019.
He also estimated that half of the offices scheduled for completion this year and next have already been reserved or let.
"On top of that, there's a disproportionate amount of demand in the city centre," Hipwell said.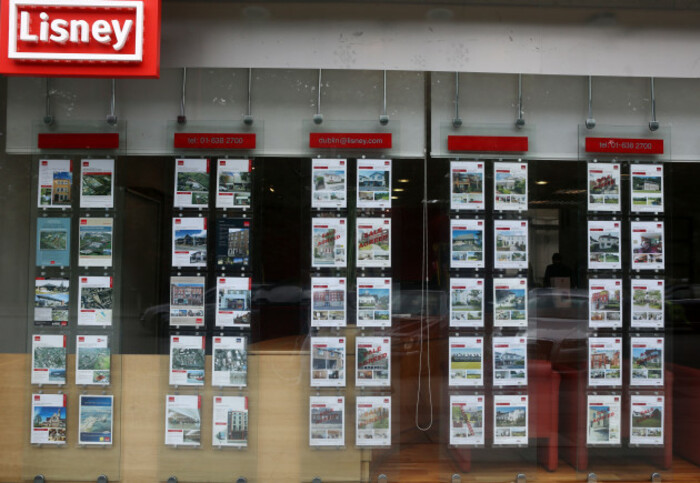 Source: Sam Boal/Rollingnews.ie
He suggested that the property sector may have been blindsided by the tech industry's appetite for office space.
In November, Facebook announced a major deal to move its headquarters to Ballsbridge, while Google announced plans to acquire two more offices in the capital with space for an estimated 700 workers. 
Service offices
Alongside the lack of available offices, Lisney has predicted that the boom in demand for serviced hubs will continue this year after a bumper 2018.
The serviced offices sector sector has exploded in Ireland in recent years, with local outfits like Iconic Offices, Dogpatch Labs and Glandore competing with international giants such as WeWork.
The US giant recently opened four locations with more in the pipeline for 2019.
New entrants to the market from overseas include London-based Huckletree and Italian company Talent Garden, which recently opened in DCU.
"It's remarkable the growth; 1.35 million sq ft (about 125,400 sq m) is now occupied by serviced office providers," Hipwell said, adding that the sector is "here to stay", although growth is expected to slow in 2019.
Note: This article was amended to include updated figures from WeWork.
Get our NEW Daily Briefing with the morning's most important headlines for innovative Irish businesses.