Europe's biggest co-working outfit wants to make Dublin the go-to place for IoT startups
Talent Garden has teamed up with DCU to provide shared offices and training programmes.
ONE OF EUROPE'S biggest co-working space providers wants to make Dublin the preferred destination for internet-of-things startups in Europe.
Talent Garden, an Italian company that runs co-working spaces and innovation schools in eight countries, sealed a partnership with DCU earlier this year to launch its first Irish location.
The Dublin branch of Talent Garden will be at the DCU Alpha innovation campus in Glasnevin.
When Talent Garden selects a city in which to set up a new outpost, it tries to identify a niche to build the space around.
And, according to company chief executive Davide Dattoli, Dublin is a prime location for IoT – a booming field involving a broad range of physical devices that can share data via networks, from smart fridges to connected farm equipment that monitors crop health.
"The focus on IoT technology is something that is very valuable and can be a factor for European startups to move to Dublin on this topic," Dattoli told Fora.
"We try to work every time with some local partners to understand which is the highest potential market that can grow in that city and we have selected Dublin as very interesting for IoT thanks to the skills that are locally developed."
The space in DCU can house up to 350 people, charging rates of between €250 and €1,000 a month per person. It's tipped to open its doors in September or October, while the company also has eyes on opening a second Dublin location within a year.
Talent Garden will "try to create a very particular and selected community of the best Dublin startups, freelancers and big corporations that want to work on (IoT)," Dattoli said.
DCU Alpha already plays host to VT IoT, which is the Irish operator for French wireless networks firm Sigfox.
Dublin has already been attracting significant IoT-industry attention. This week Japanese giant SoftBank signed an agreement with the city council to deploy technologies like sensors and other connected devices around the capital.
So far, Talent Garden has secured a small number of Dublin startups that will be making the co-working space their home, such as bicycle sensor BikeLook, for protecting against bike thefts, and CheckVentory, a platform for managing vehicle audits.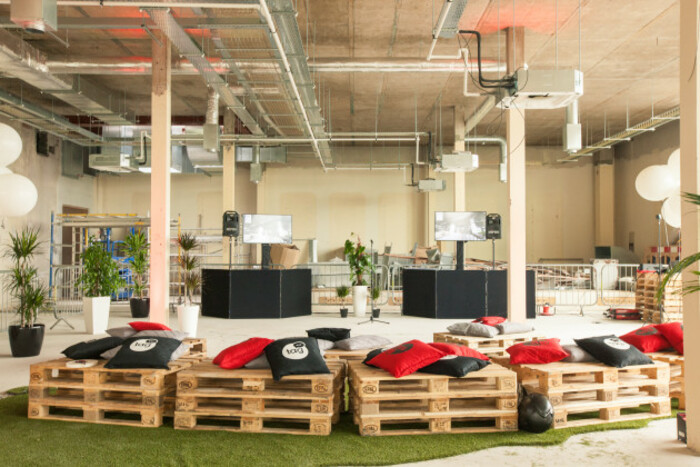 Source: Talent Garden
The Dublin location is being overseen by director Niall O'Connor, former chief executive of digital marketing agency Pearch Digital.
Across its eight countries and 23 locations, Talent Garden, which was founded in 2011, has 3,500 members made up of startups and freelancers but also corporates that establish specialist R&D teams in the spaces.
Education and training
Dattoli is keen to point out that Talent Garden is not just a co-working space. Its Innovative Schools provides training in areas like coding, data analytics and user experience.
The partnership in DCU is seeking to expand the company's education remit.
"We're working together with the university and the business school, the Ryan Academy, to try to create a common programme that can help the students of DCU to work more on the entrepreneurship field," he added.
The flow of graduates coming out of DCU every year will provide a deep pool of talent for its members to draw from, he explained.
"We've got the facilities for international startups to open a research and development lab thanks to the students and the people they can hire inside Talent Garden in Ireland."
It's a key differentiator, Dattoli said, in what's becoming a very crowded and busy market.
WeWork, the world's dominant shared office space company that's valued at around $35 billion, has invested heavily in a number of locations in Dublin. It now has offices in more than 50 cities worldwide.
With Dublin's growing ecosystem, Dattoli believes Talent Garden can still secure a good slice of the pie when it comes to local startups and international newcomers.
"We decided it can be a very interesting market to attract and support the international talent that want to come to Dublin but also the local startups that want to grow all over Europe to have a connection point to help them to grow in a different market."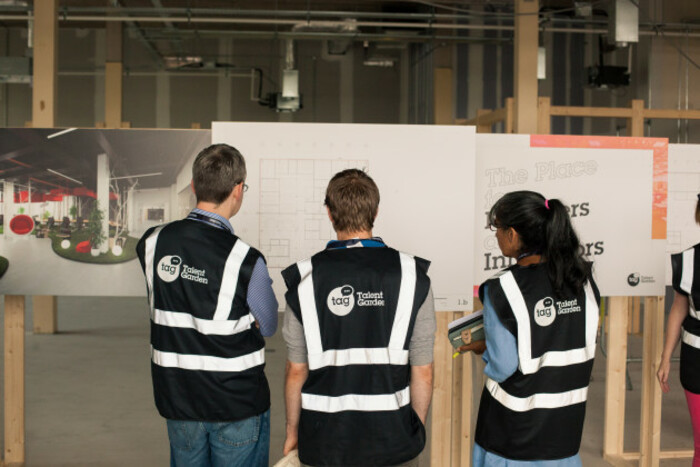 Source: Talent Garden
'Like a club'
Dattoli described Talent Garden as a lot "like a club" – and one that was completely built around the tech community.
"A lawyer can't enter Talent Garden. You are filtered for focusing on the tech sector and the quality of your idea, because we want to be a boutique space where only the best talent can be in and train themselves and grow in a common environment."
Other members of the space can also have a say on who gets into the space, and Dattoli said only around 10% of those who apply for places are taken into the network.
Dublin remains just one cog in the Talent Garden wheel, with the company planning to add sites in seven more countries to its network in the near future.
The company, which has raised €12 million in funding to date, is now looking at raising a round of €40 million to finance this growth.
"It's something that we are still working on for the end of next year," Dattoli said.
Sign up to our newsletter to receive a regular digest of Fora's top articles delivered to your inbox.