The giant behind Jameson is mentoring new distilleries – but it won't be buying any
New results for Pernod Richard show a spike in Jameson sales since last year.
THE DRINKS GIANT behind Jameson Whiskey has ruled out following in the footsteps of its competitors that have acquired new distilleries and brands to spice up their offering.
A significant amount of new distilleries and breweries have been set up in Ireland in recent years. There are 16 distilleries in operation in the Republic right now, with another 16 under development.
Some larger brands have moved to acquire or take stakes in these smaller operations to give their offering a new edge.
Spirits giant Bacardi paid just under €5 million for a minority shareholding in the Teeling Whiskey Company, while small craft beer producer Five Lamps Brewery was snapped up by C&C – the makers of Bulmers.
Jean-Christophe Coutures, the head of Irish Distillers, a subsidiary of French drinks giant Pernod Ricard, ruled out going down the acquisition route to expand its offering.
He told Newstalk Breakfast they are mentoring three new distilleries in Ireland but the firm is focused on expanding its own facilities instead of acquiring brands.
"We welcome (new distilleries) and see it very positively, but our focus is really to increase our capacity in Midleton in Cork. We've had €250 million investment in the last few years to increase capacity, this is our commitment to Ireland," he said.
Earlier this year, Irish Distillers announced plans to invest €10.5 million to expand the facilities at its distillery in Cork and install three copper pot stills.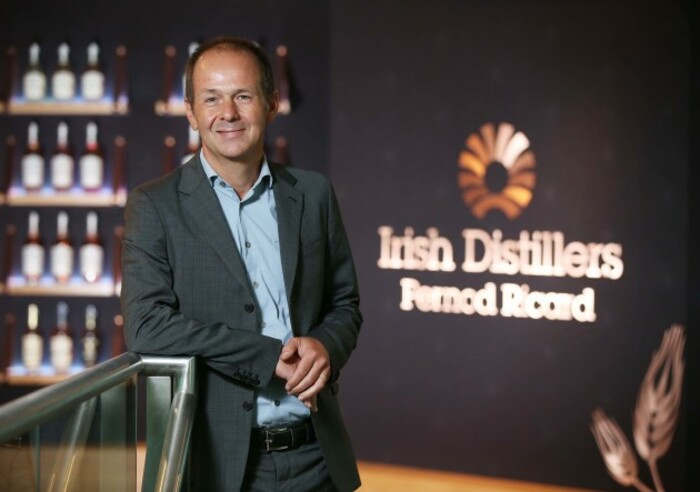 Source: Robbie Reynolds Photography
Looking at some potential clouds on the horizon, Coutures said he doesn't think the UK's decision to leave the EU will significantly affect sales.
He said the UK accounts for only 4% of the company's sales, with the US being its most important market, so Brexit won't be "very significant".
Results
Yearly results for Pernod Ricard published today showed that there was a spike in Jameson sales worldwide over the last year.
During the financial year that ended 30 June 2017, roughly 6.5 million cases were sold in over 71 markets worldwide – an increase of 13% compared to last year.
In its results, the drinks giant also noted the potential for growth in other spirits categories, with the Irish gin market growing by a third in the space of 12 months.
Irish Distillers sells Monkey 47, Beefeater Gin and Cork Dry Gin in the Ireland. Coutures said there are plans to "revamp and repack" the Cork Dry Gin brand over the next year.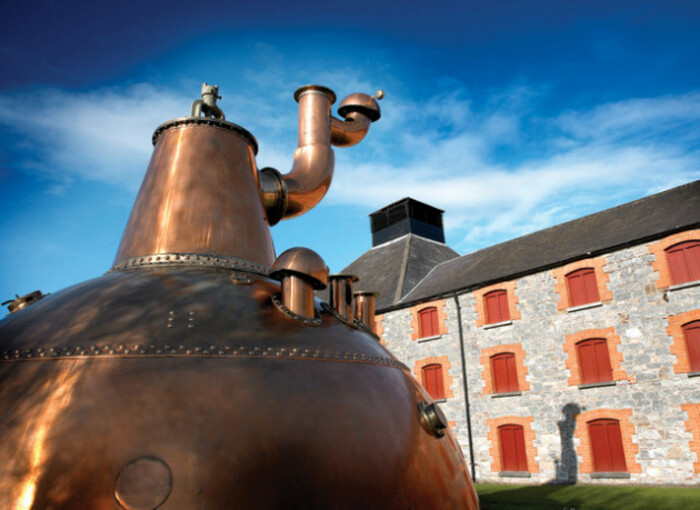 Source: Picasa
In August last year, the company announced an €11 million revamp of the Old Jameson Distillery in Smithfield Dublin in a bid to compete with other whiskey attractions like the Teeling Distillery in Newmarket Square.
The company said the Jameson Distillery had more than 180,000 visitors during the last year despite being closed for six months, while the Jameson Experience Midleton had over 310,000 visitors.
Sign up to our newsletter to receive a regular digest of Fora's top articles delivered to your inbox.