The firm behind Jameson whiskey is pumping €10.5m into its Cork distillery
Irish Distillers is installing three 75,000-litre whiskey stills at the Midleton facility.
THE FIRM BEHIND Jameson whiskey has announced that it will invest €10.5 million in expanding the facilities at its distillery in Cork.
Irish Distillers, a subsidiary of French drinks giant Pernod Ricard, said the money will go towards installing three copper pot stills at Middleton Distillery.
Each still has a capacity of around 75,000 litres and will be fully operational by June. A still is used to distill single pot whiskey, a style of Irish whiskey.
Midleton Distillery's general manager Paul Wickham said the new stills will help Irish Distillers grow its other brands like Redbreast and Green Spot "even further over the next 30 years and beyond".
Since 2012, Irish Distillers has invested €120 million in its Midleton facilities. It has also pumped €20 million into a bottling plant in Dublin.
In August last year, the company announced an €11 million revamp of the Old Jameson Distillery in Smithfield Dublin in a bid to compete with other whiskey attractions like the Teeling Distillery in Newmarket Square.
Speaking to Fora at the time, Ray Dempsey, who heads up the attraction, claimed the site will become a cornerstone of the Dublin tourist trail when it re-opens in mid-March.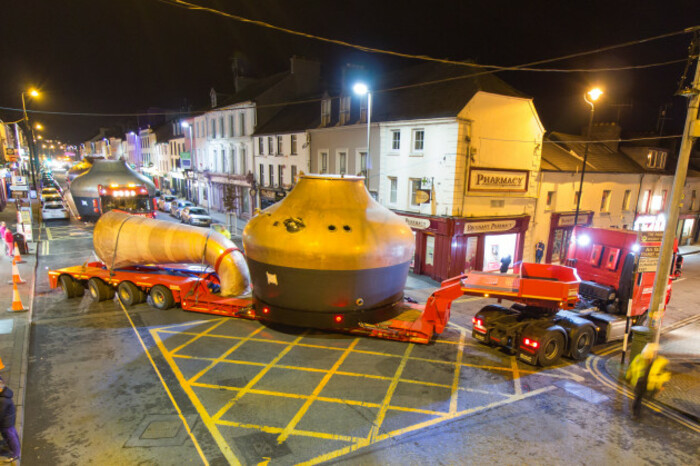 Source: Padraic O'Reilly/Irish Distillers
Global growth
Commenting on the latest investment, Irish Distillers chairman and chief executive Jean-Christophe Coutures said the investment will help the company "meet growing global demand and support the growth of Irish whiskey in the international spirits category".
[embed id="embed_2"]
According to the Irish Whiskey Association, exports of Irish whiskey have grown by almost €215 million over the last 10 years, representing a 220% increase on levels seen at the start of the decade.
A report last year by UK analysts IWSR estimated that demand for non-scotch whiskies will grow by 5% annually over the next four years, with global sales set to reach 363 million cases a year.
In 2016, Jameson, Irish Distillers' best-known brand, sold 5.7 million cases in the year ending June 2016 – a 12% on the same 12-month period prior.
According to the Irish Whiskey Association, Irish whiskey was the fastest-growing spirits category globally between 2009 and 2014, and recorded an average annual growth rate of more than 10% during that period.