'When we launched FoodCloud it didn't work at all. We had to go back to the drawing board'
Iseult Ward chats about FoodCloud's rocky launch and why she would like to hire Richard Branson.
OVER THE PAST five years, FoodCloud's co-founder Iseult Ward has become "hooked".
She's hooked on the social enterprise startup she set up with Aoibheann O'Brien that redistributes leftover food from supermarkets to charities, and she can't imagine doing anything else.
As she explains, it wasn't plain sailing at the start. But now the non-profit has Ryanair co-founder Declan Ryan on its board, and Ward has been named on Forbes' prestigious "30 under 30 Europe" list.
For the latest installment of Fora's question-and-answer series, she talks about the rocky launch FoodCloud went through, some peculiar things around the office and the one skill she wished she had.
Here's what she had to say: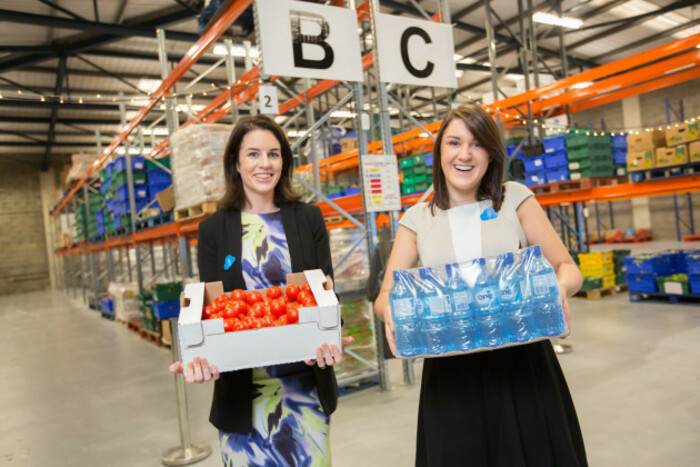 Source: Naoise Culhane
What has been your biggest failure to date?
When we first launched FoodCloud it didn't work at all. So that is obviously our standout fail. We didn't have it set up properly with the right businesses – we had a few cafés and bakeries, but the donations were very small.
There wasn't enough value in them for the charities. One bit of feedback I got was that a charity spent 45 minutes driving around Dublin to collect enough food to feed about five people.
The food was free and they appreciated it, but when you're feeding 100 people a day the donations needed to be in larger volumes. We had to put the brakes on and go back to the drawing board.
That's what led us to supermarkets because it's where we would find the supply of food we needed.
How do you start a standard day and how do you finish it?
I don't have too many standard days because I travel quite a lot and I'm back and forth between London and Dublin.
My standard day would be when I'm working out in our hub in Tallaght. Generally I have a smoothie most mornings and then cycle into Tallaght from Clanbrassil Street.
What's the oddest item in your workplace?
We have a 'food cam' in our office that was built by one of our developers. Often in our warehouse food goes past its best before date, so to avoid throwing it out we try to get the team to eat as much as possible so it doesn't go to waste.
Our warehouse manager would bring in some products due to go off, put them underneath the 'food cam', push a button and then everyone in the team is sent a photo of whatever food we are being encouraged to eat.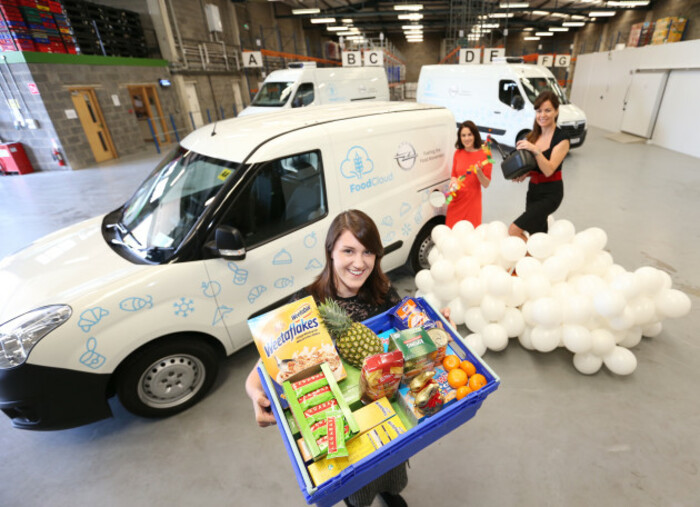 Source: Sasko Lazarov/RollingNews.ie
What's your favourite interview question and why?
I would always ask, "Why do you want to join our team?" There's no perfect answer to that question, I just hope they would show some passion for what we do and I want to see that they really want the role.
When you're working in the charity sector and startups it can be busy, so you need to want to be here.
If there was one person in the world you could hire for your board, who would it be and why?
Last year I was in this competition with Virgin Media and got the chance to meet Richard Branson.
When I met him, there was a lot going on. For one, he was at the competition and also the Brexit vote had just happened, but he knew what FoodCloud was even though we hadn't met.
[embed id="embed_2"]
It stood out for me because I was expecting to have to explain to him from the beginning the FoodCloud story, but immediately he knew all about us.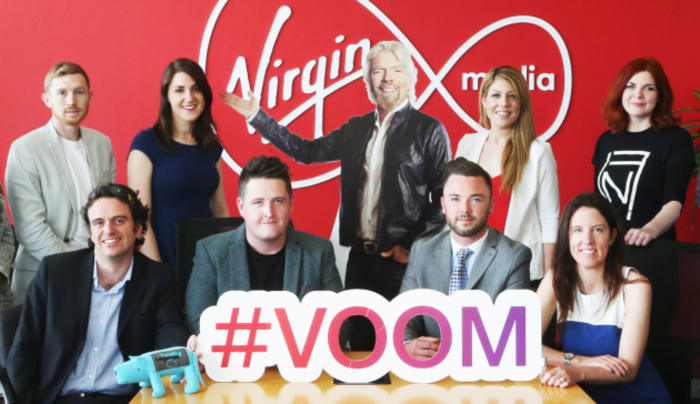 Source: RollingNews.ie
If you weren't doing your current job, what do you think you would be doing instead?
To be honest, I have no idea. After school I purposely chose business economics and social studies in Trinity College because it was such a broad degree. I didn't know what I wanted to do and wanted to leave all my options open.
I'm very fortunate I found FoodCloud and have been completely hooked on this since – I would struggle to leave.
What's one skill you wish you had?
I would love to learn to code. If I ever took some time out from the business, it would be to try to learn that as quick as possible.
What detail about yourself would surprise your staff?
It's probably that I'm a fluent Irish speaker. I have done the odd interview in Irish, but not that recently so a lot of our new hires might not be aware of that.
If you could invest in any Irish company (other than your own), which one would it be and why?
Definitely Stripe. The Collison brothers have done something really special and it's impressive how fast they have grown. And they always seem to be a few steps ahead.
Sign up to our newsletter to receive a regular digest of Fora's top articles delivered to your inbox.