5 Irish founders share the one day in business they'll never forget
These entrepreneurs talk about door-stepping Pat Kenny and when a launch goes horribly wrong.
DURING THE PAST 12 months, Fora has featured numerous first-hand accounts from Irish entrepreneurs about the highs and lows of setting up their firms.
Between doorstepping Pat Kenny days before the Toy Show to sit-ins to make sure they got paid, many of these stories feature some of the toughest – and the greatest – days in the office for the country's business leaders.
Here are some of the highlights: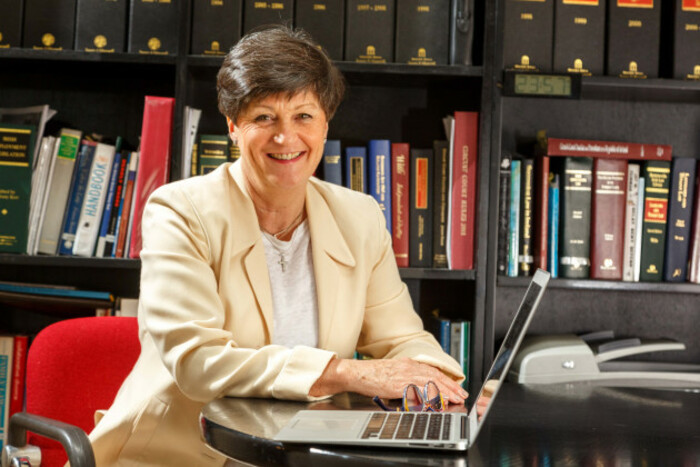 Source: James Connolly
Susan Bourke, founder of Legal RSS
Susan Bourke ran a number of businesses before she saw the opportunities in the nascent online industry. 
Prior to that, however, she was the physio for an Irish football club, which wasn't forthcoming with her pay – forcing her to take matters into her own hands.
"I remember my mother-in-law had that determination to make sure she was paid. When I started my practice, there was a big wedding in Sligo where the daughter of a hotel owner was getting married.

My mother-in-law was a determined lady when it came to business, and she was owed money for her business from this hotel. So she went over with her cigarettes and flask of coffee and sat on the red carpet.

She said: 'I'm not moving. You owe me a lot of money and the bride will have to walk around me unless I get my cheque.' And she got it.

I'll never forgot that lesson because cash flow is vital in every business. You charge anyone who comes through the door, even your granny. I've never changed that policy and rarely do anything for free.

I actually did a sit-in once as well. I was the team physio for a trophy-winning football club in the 1980s, and they owed me £380. I was a separated mother and I needed the money.

The club's chair wouldn't give me the money, so I sat on the bonnet of his car and wouldn't get off. I was owed the money. He gave me half of it, but I never got the rest of it – I feel he only gave me half because he didn't like me."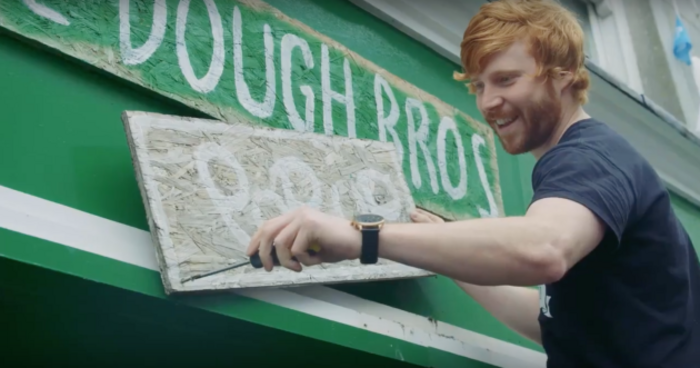 Source: YouTube/LEO
Eugene Greaney, co-owner of The Dough Bro's
The past five years of Eugene Greaney's life has been taken over by pizza. His Dough Bro's started as a small food truck and now has its own bricks-and-mortar spot in Galway city centre.
But after day one of the business, Greaney was worried the whole enterprise was about to fold before it even got going. 
"We were only a year in the street-food truck. It might sound like things were amazing, considering that in less than 12 months we opened a pop-up restaurant. The reality is things got progressively better. It's all been about word spreading slowly around Galway.

We started in June 2013 and endured a really tough first summer – it couldn't have been tougher to be honest. After six months of business plans, raising finance, getting catering trailers built and the oven over from Italy, we got our very first gig out at a League of Ireland match at Terryland Stadium.

It was our first gig, and due to the mix of emotions coupled with really bad lighting along one stretch of road, we crashed into a low-lying bridge coming home. Luckily myself and Ronan were fine, but the trailer was smashed into smithereens and it looked like our business was going to be a disaster.

We didn't know if the whole business was going to literally blow up because the oven wasn't that long cooled down. It was quite scary.

Our family were out at the game since it was our first gig and had headed home earlier than us. We were meant to go meet up with them for a bit of a party back in the house. Friends of ours were down for the launch weekend as well.

We had to call them, say what happened and tell them the party was off. Then, we waited there as whatever was left of the trailer was towed away."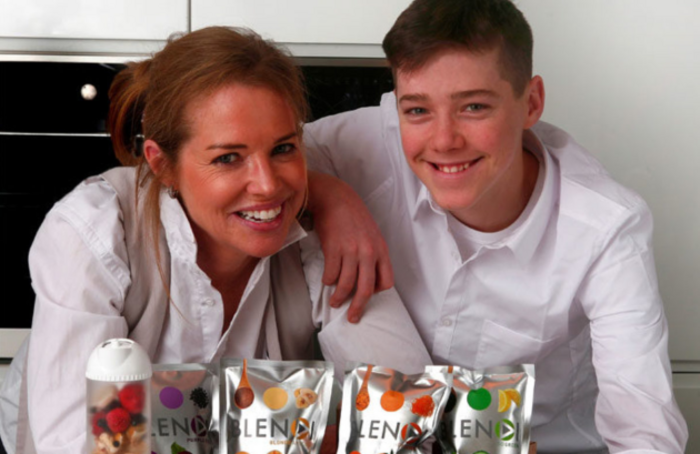 Source: Blendi
Yvonne Dolan, owner of Blendi
After spending eight months developing her smoothie product, Yvonne Dolan needed finance to pay for the expensive branding process. She told a story of how her persistence to get the funds she needed paid off. 
"I rang around a few agencies in Dublin trying not only to get a quote for the cost but to ask if any of them would ever consider partnering with me. I could almost hear them roll their eyes as they said, 'Good luck Yvonne.'

Plan B was to stalk the leading UK branding companies on LinkedIn. I made similar phone calls saying, "Look, I'm a startup in Dublin, I have this new idea that's not out there and I need someone to partner with."

One particular day I was on Linkedin texting a branding agency called Osborne Pike and they loved the idea. They said, "Next time you're in the UK, drop in." Needless to say, three days later I was in Bath knocking at their door.

I had nothing in my hand except a few ingredients, but I said, "This works, look," then I plugged in a blender and told them my vision for Blendi. They were in.

They did all my marketing and branding, putting a price of €30,000 on it, and I gave them 5% of the company in exchange. Three years on, they remain great business partners."
[embed id="embed_2"]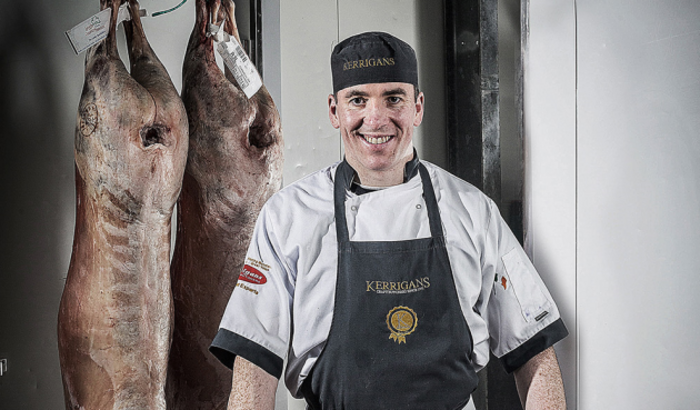 Source: David Cantwell
Barry Kerrigan, co-owner of Kerrigans Meats
Before he took over his family business, Barry Kerrigan spent over a decade refining his skills. But putting in the hours in the shop and watching his father run the business day-to-day can't necessarily prepare you for the worst surprises. 
"We've had a couple of other low moments as well, including robberies. Looking back, it was silly. We used to bring the money to the bank ourselves, but now we have a cash-in-transit service.

When you're doing it yourself, you never think that there are people watching you. But one day, myself and my dad were walking down to the bank, and we were held up by two men in balaclavas with a shotgun. That was around 2007.

You always have the conversation about what happens if you get held up and you say, 'I'll fight them or not give my money over'. But when someone has a shotgun and says, 'Give us your money,' you just give it over and ask them not to shoot."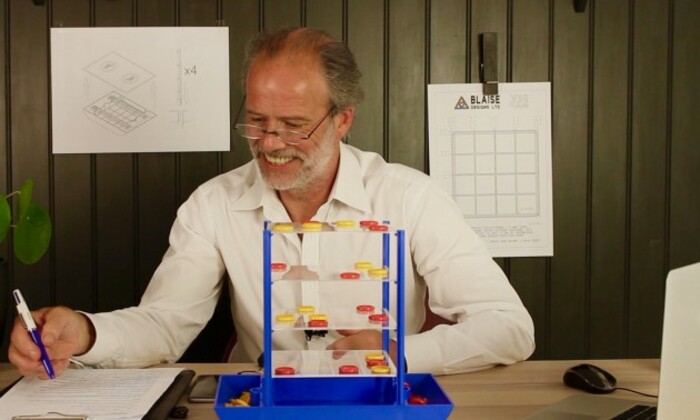 Source: 4tec
John Dunne, founder of 4tec 
After getting his board game on the shelves of Smyths Toys stores, John Dunne got a shock when he rang to find none his stock was sold.
He realised that he needed to get the word out about his board game, but with no marketing budget it was a tall order. But with more than a little determination, he found a way.
"When I was stocking the shops, everyone asked would it be on the Late Late Toy Show. I hoped it would but wasn't sure. So I looked at what's involved in getting on the show.

I got onto a researcher in RTÉ who vets the toys and they loved the game but said they weren't going to feature it. At this stage, I was getting panicky. Stock wasn't moving at all because no one knew what it was about. There was the odd sale, but not enough.

I knew the Late Late Toy Show could give 4tec a boost, so I needed to get a hold of Pat Kenny. I needed to get it to him one way or another. So I sussed out that he did his radio show before leaving at about 1pm.

I waited in the car park in Montrose for him to come out one day with a package under my arm ready to go.

I walked up the steps as if I was a courier and, when I saw Pat I said, 'Ah Pat, this is for you,' and gave it to him. He didn't know it was me who made the game. Now I knew it wasn't going to languish inside in RTÉ under a pile of post, it was going home with him.

He rang me at home that night at about 8pm. We had a great chat for about 10 minutes, and he said he had played it with his daughters. I told him the story of it all but didn't mention I had already got a thanks-but-no-thanks from his researcher.

The following morning, the researcher rings me and says, 'Pat was onto me. He wants to feature your game on the show.'"
Get our NEW Daily Briefing with the morning's most important headlines for innovative Irish businesses.