'I posed as a courier to doorstep Pat Kenny. Six weeks later, my game was on the Toy Show'
Forty years after making his first board game, John Dunne is ready to relaunch the invention.
THE ORIGINS OF the board game I invented date back to 1975.
I was 18 and thought, I'd love to play a 3D game of noughts and crosses. So I made something that was like an advanced version of Connect Four called 4tec.
I was a chess type of guy and first played it against my best buddy, who would have been more sporty. I sat down with him to play my game and won three in a row.
He didn't like it since he lost, but I didn't either because it was too easy. So I put it aside and it went to my attic for 25 years.
After school, I worked on a business project with my father. I was the lad eager to get stuck in, he was the man with the business know-how.
We were in the business of manufacturing bin lorries. It was an 'import substitution' project identified by the IDA as something they would put money behind since Ireland was buying in so many of bin trucks.
It started well. There was an order for bin trucks to be picked up from Dublin council, so we went with that, made them and it went on from there. That was 1979, and five years later my father retired and I kept it going until 1994 when I sold up.
I had about four other products I wanted to get stuck into and make – I felt my life belonged in making things. None of the four ideas were like 4tec. My first goal was to make homeware products for the likes of Quinnsworth and Roches Stores at the time.
We were making little bins and other products these stores needed. All in all, I made about 20 different products and it was very sustainable.
We broke into the UK market when Tesco came to Ireland, and I have in the office as a badge of honour our first order for over there. It was for £40,678 of plate racks in 1998, which was a big deal.
Eventually, they started sourcing what I was making for them from the far east instead. They'd put pressure on us, so we were always forced to lower prices. I ran that business until 2001, and that's when the story for 4tec really begins.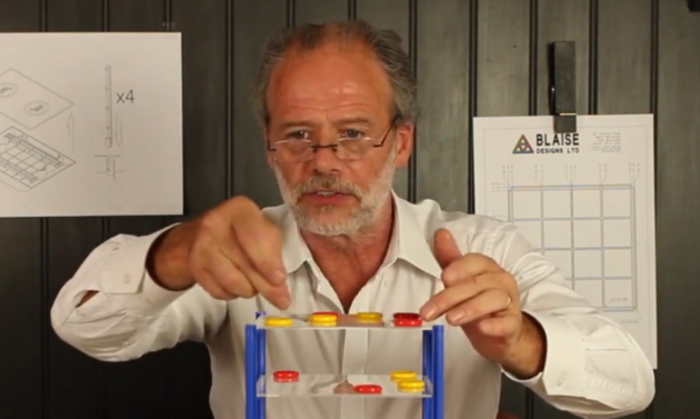 Source: 4tec
The beginnings
In many ways, my father has shaped my desire to be an entrepreneur. He was the one who found the game when moving house in the attic and dropped it up to me in our office canteen.
Then myself and a few colleagues started playing it. We played it for months, and I still had no intention of doing much with it. But finally, I decided to make another prototype that was plastic coated. Next thing, I needed to get it in the right hands.
I maintain you can get to anyone in Ireland. In this case, I wanted to get my product to Hasbro – the biggest toymaker at the time with a presence in Waterford. I made a few calls and a contact I had in the IDA was also dealing with them.
He introduced me to the managing director for Hasbro here, and that resulted in meeting his colleagues in the UK. They thought it was right up their street and promised to come back to me soon.
After I met the guys in the UK, they came back to me with, "Dear John, thanks very much. We're just not going to go with it." This was a setback. I thought, sure the MD of Hasbro in Ireland liked it so we were on the way.
It was a bit frustrating, but I figured I could make this myself. I had made products before and it wasn't beyond me to do it in Ireland. It wouldn't be as cheap as if it was moulded in plastic, but it was doable.
It was August when I started making them, and by October I had 10,000 units. I had them all in lovely designed boxes in a warehouse, the mission now was to get out to the stores.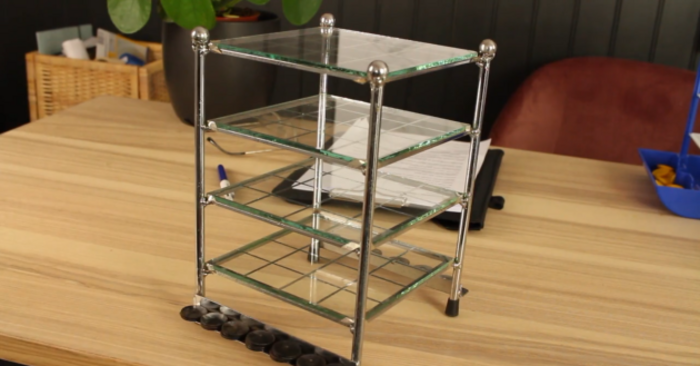 Source: 4tec
Hard sell
I started knocking on doors and Padraig Smyth of Smyths Toys could not have been more supportive. We played the game, and he was taken with it and gave me a prime position in the aisle in each of his shops in Ireland.
And on the back of that, other toy shops took it too. But the trouble was that my arse was out the window still. I had made 10,000 and that cost a small fortune, now I had to move them.
Between October and the beginning of November, I got about a third placed in stores. They'll only take more of the game if it's moving off the shelf. I remember the number: 136 shops had my products and I was waiting for them to sell.
A few weeks after we stocked the stores, I ring around and none of them are sold. But that's because no one knew what the game was. There was no promotion or advertising. I wasn't a marketeer, but by God I was going to push like hell.
When I was stocking the shops, everyone asked would it be on the Late Late Toy Show. I hoped it would but wasn't sure. So I looked at what's involved in getting on the show.
I got onto a researcher in RTÉ who vets the toys and they loved the game but said they weren't going to feature it. At this stage, I was getting panicky. Stock wasn't moving at all because no one knew what it was about. There was the odd sale, but not enough.
I knew the Late Late Toy Show could give 4tec a boost, so I needed to get a hold of Pat Kenny. I needed to get it to him one way or another. So I sussed out that he did his radio show before leaving at about 1pm.
I waited in the car park in Montrose for him to come out one day with a package under my arm ready to go.
I walked up the steps as if I was a courier and, when I saw Pat I said, "Ah Pat, this is for you," and gave it to him. He didn't know it was me who made the game. Now I knew it wasn't going to languish inside in RTÉ under a pile of post, it was going home with him.
He rang me at home that night at about 8pm. We had a great chat for about 10 minutes, and he said he had played it with his daughters. I told him the story of it all but didn't mention I had already got a thanks-but-no-thanks from his researcher.
The following morning, the researcher rings me and says, "Pat was onto me. He wants to feature your game on the show."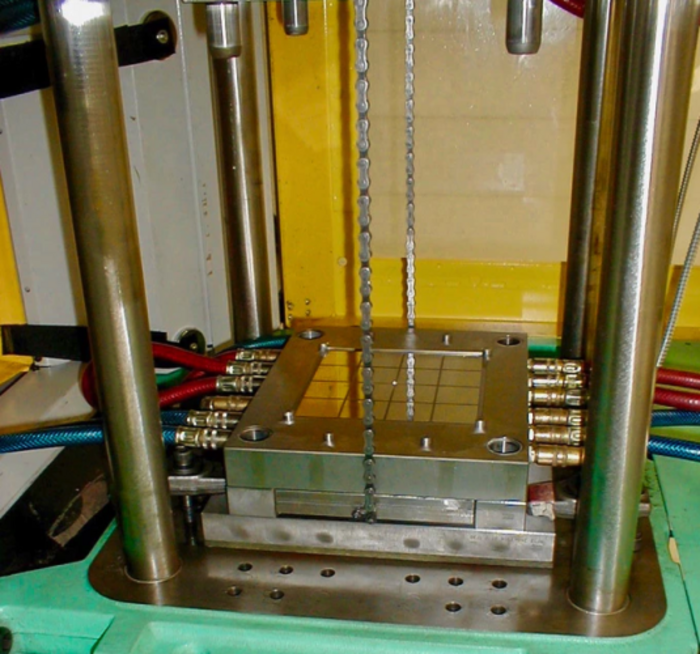 Source: 4tec
Sales boost
Six weeks before Christmas, the show comes on telly and there it was. For 30 seconds, Pat was asking kids about my game.
Pat asked some questions about how the game works, and then basically took over the demo. I couldn't have written a better script for him to explain the game.
And at the end, he turned to the camera and said, "This is an Irish-made game, folks, and it's going to be a big hit." There was a rapturous roar of applause and my roof nearly shot off with all us cheering while watching.
The next day, the phone never stopped. All the stores I had delivered to were ringing up to book more orders. They knew it was on the Late Late so they'd need more in.
It was being sold for £19.99, we sold out of product and we had no returns. I didn't make much money since it was all very labour intensive, but all 10,000 were gone so I was delighted.
A few weeks later, I get the call from Hasbro. They saw it on the Toy Show and wanted to do business. So I went and had a chat with them and they wanted to manufacture it.
We went through a four-week period of contracts being sent back and forth. The first contract was 40-pages and they were offering a $25,000 sign-on and 2.5% royalty on every game sold. It was like winning the lotto, game over.
It would do every bit as good as Connect Four, which had sold 25 million and was still selling. However, I got sent the box cover and the game idea they had on the box was completely different.
The design was fundamentally altered and the game wasn't the same. I was gutted. Straight away I went down to my workshop and made the game to their new parameters.
I played that new design of the game with my wife and my fears were confirmed, it didn't work. It wasn't the same game, so I got back onto Hasbro.
I still hadn't signed the contract and to cut a long story short, I played hardball over the next few weeks. I told them I was keen for them to make 4tec but wasn't interested in the tangent they had gone off on.
I said if they want to do business with me, pay me the royalty for my contribution to your game and I'll proceed with 4tec on my own.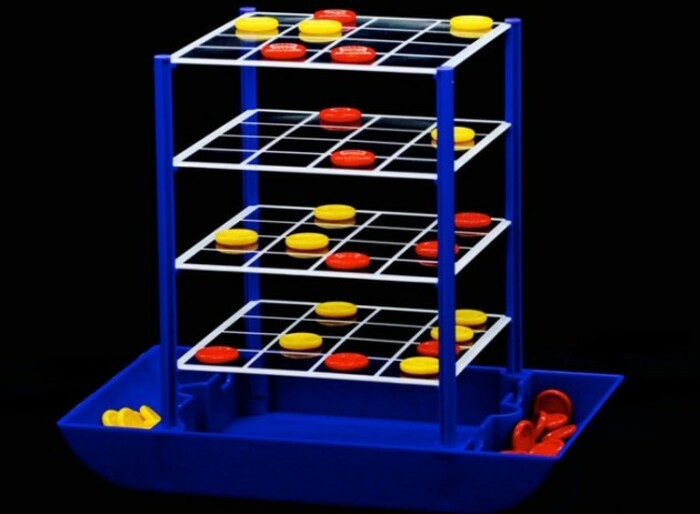 Source: 4tec
The future of 4tec
I stood my ground and eventually got my way. They went ahead with what was called Connect Four Advanced and I kept my idea, got the $25,000 royalty and 2.5% on every game sold over a three-year period when the product had run its course.
In the meantime, I worked for Thorntons Recycling. It was meant to be a six-month stint helping the business sort out its management structure, but it turned into five years. Then I moved to Panda Waste to help build its share of the Dublin market.
During these years, I took the royalties from the Hasbro deal and put them all into manufacturing my original game but made from plastic using injection moulding.
And gradually over time, with no pressure, I've built up to this moment in time, when we're running our Kickstarter to launch the newly designed product this year.
With something like Kickstarter, you have a 30-day window that makes or breaks you. Our goal has been to get a wave of people behind us and it's worked so far.
We've reached our goal and got nearly €9,000 with over a week to go. This is what will allow us to really invest in making 4tec a scalable product.
John Dunne is the founder of 4tec. This piece was written in conversation with Killian Woods as part of a series on unlikely entrepreneurs.
Sign up to our newsletter to receive a regular digest of Fora's top articles delivered to your inbox.