'When someone with a shotgun asks for your money, you give it over and say don't shoot'
Barry Kerrigan talks about the highs and lows of working in his family's butcher business.
WHEN I WAS 15, I went in to work with my dad in the family butcher shop for the summer.
He would have been old-school enough and preferred us to be working instead of knocking around the roads for three months. In the end, I really enjoyed the work and actually never ended up going back to school.
I found school wasn't really for me and felt I had more of a flair for creating stuff than hitting the books.
For the next 10 years, I spent my time honing my skills and the craft of butchery from start to finish.
I got into cooking things and giving advice to customers, which I found at the time wasn't really what people were experiencing in their butcher shops.
They would come in and buy the meat without having a conversation with the butcher about cooking and different cuts. So I started to help people with everyday kinds of recipes and would give little cooking tips.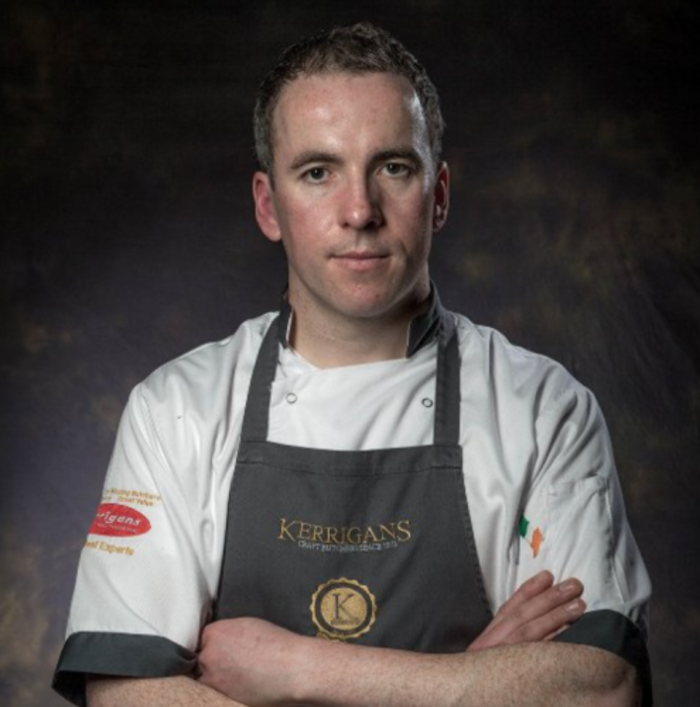 Source: Kerrigans Meats
Absorbed
Since it was my family's business I was working in, it was all-consuming – not like a job you show up for and clock off at 5 o'clock. But that was a good thing because I wanted to throw myself in and put my stamp on it.
Being the boss's son had its benefits but also had drawbacks as well. He was adamant myself and my brother Shane learned the trade properly, so we were thrown in the deep end.
It's a four-year apprenticeship you need to go through before you're qualified, and my dad would always be casting a fine eye over what we were doing to make sure we were up to scratch.
The first 15 years of the business, my dad showed me and my brother the ropes and then he slowly started to take a back seat over a six-month period before retiring.
That's when myself and Shane took the helm. I actually didn't find it daunting at all – we were just anxious to get our ideas across, so it was an exciting time.
If you're going to take over a family business, you should know yourself if it's the right fit. You shouldn't feel like you're forced into it.
You need to have a transition plan and then be prepared to keep reinventing yourself and the business every so often – give your customers something new, because you can't be caught standing still.
Delivery
The business we took over had a great reputation, so it meant we had a platform to try out some new things.
We had ideas for growing the business in the past, like new products and a rebrand, but because we didn't have final say it was hard to implement them.
We also wanted to make a website to start doing deliveries, but myself and my brother would get back from my dad, "What do we need a website for?"
The first time we actually tried to push the online delivery service, we failed. It wasn't set up properly, so that was a learning curve. But the second time around it worked because we went after a more niche market.
I didn't invest in the website properly at the start of the first attempt, so it was very clumsy to use. And when the orders came through, it was very time-consuming.
I had to go to my computer, check for orders, print off the invoice and then write a manual docket for the courier company. It was just a very slow, slow process.
The first time around I didn't have the right packaging either. I was making boxes up at the back of the office for orders. They would come in flat-packed, but that's not the case any more and they come in pre-made. It's all those simple things that are a time sink.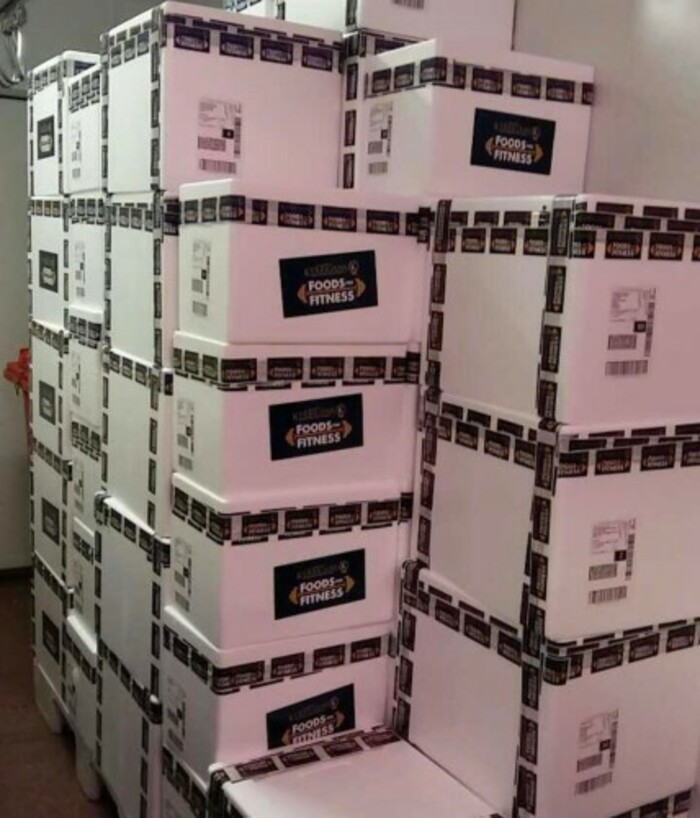 Source: Kerrigans Meats
Going again
Between the first and second attempt at selling online, I had developed a range of products called Foods for Fitness which were aimed at people who wanted the high-protein and low-fat diet.
I developed that range in the store from 2012. People were driving from all around the country to buy up the selection and sharing it all over social media.
They were asking us when we would start delivering it and they would rather have it couriered out than driving to us every week.
I was a bit wary after the first experience of selling online, but we couldn't ignore the customer demand. As soon as we launched the online store in 2015, we've had a massive response, and it has grown to be about 16% of our business.
It has worked much better because technology has moved on so much in the past four or five years. Also, people were just more open to shopping online and they were more trusting of meat bought online.
Highs and lows
It was around 2005 we officially took over the business, and since then there have been a few highlights.
When we renovated our original shop in Donaghmeade back in 2007 and changed the branding, it was nice because it was our own stamp on the business. Then the opening of our factory and the store in Malahide was exciting as well.
One mistake we made was going into the wholesale side of things to start supplying hotels and restaurants. I never enjoyed that side of the business, I'm definitely more of a retailer.
If I was to roll back the clock, it would be on the time I poured into trying to build out the wholesale business. We've had a couple of other low moments as well, including robberies.
Looking back, it was silly. We used to bring the money to the bank ourselves, but now we have a cash-in-transit service.
When you're doing it yourself, you never think that there are people watching you. But one day, myself and my dad were walking down to the bank, and we were held up by two men in balaclavas with a shotgun. That was around 2007.
You always have the conversation about what happens if you get held up and you say, "I'll fight them or not give my money over".
But when someone has a shotgun and says, "Give us your money," you just give it over and ask them not to shoot.
Future
We have no plans to open any more retail as of yet, but are looking at doing some concessions in other stores.
This year our focus will still be on growing those online sales and promoting our new express delivery service we started this year.
But I think people who buy their meat in Tesco will never come to a butcher shop. The people who do come to us are probably a bit more into their food – they value where their meat comes from.
We would never compete with supermarkets on price. We know people come back to us because we're consistent and the food is good, which is something you mightn't get in the supermarkets.
Even during the recession, times were good because people were cooking more. It meant I could educate customers that for €20 they could get a shoulder of beef and some other bits and pieces, cook it this way and make a nice dinner.
But we also had the cheaper cuts of meat that we promoted more while telling people about different recipes they could try.
I wouldn't say we are recession-proof, but the service we provided during the downturn was all about giving people a reason to come back to our store. That's what kept us in business.
Barry Kerrigan is the co-owner of Kerrigans Meats. This article was written in conversation with Killian Woods as part of a series on business mistakes and what can be learned from them.
Sign up to our newsletter to receive a regular digest of Fora's top articles delivered to your inbox.