Here's what's stopping craft cider from becoming the new craft beer
Although there's scope for the fledgling industry to take flight, some obstacles stand in the way.
WHEN IT COMES to alcohol, Irish drinkers are increasingly looking for new tastes and greater variety.
That's according to a recent report from market research provider Euromonitor, which highlighted the growing interest in premium drinks in Ireland.
It notes that "value is moving ahead of volume", with strong demand for premium products such as craft beer and micro-distilled spirits – notably gin and whiskey.
Looking ahead, however, the organisation says that as consumer tastes continue to change, cider could emerge as one of the biggest beneficiaries of this thirst for higher quality products.
Euromonitor says that the craft cider industry has "yet to gain momentum" here, possibly due to the fact that cider is less popular than beer and spirits overall, and that the cider market is dominated by a small number of major players.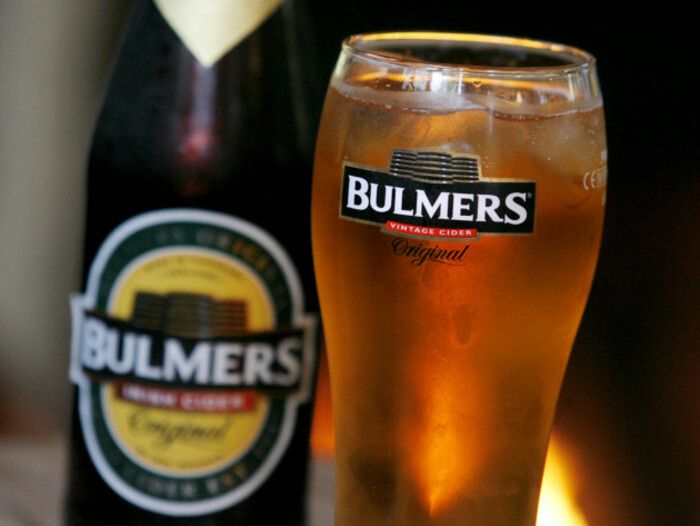 Source: Mark Stedman/Photocall Ireland
The Irish cider market has "changed substantially" in recent years, according to Daniel Emerson of Cork-based Stonewell Cider.
"Up until recently, one industrial player – Bulmers – accounted for nearly all of the domestic market," he says.
Emerson adds that this has set cider apart from the more populated beer sector, while cider is also faced with much higher excise duty rates than beer.
"This has meant that the ability to establish and create a financially viable business is more limited. It also explains the reason why there have been far fewer, relatively speaking, craft cider startups."
Cider competition
A recent market report conducted by the Drinks Industry Group of Ireland revealed that sales of cider rose by 1.5% last year, giving the beverage a market share of 7.6%.
Bulmers is still the key player, accounting for more than 50% of the Irish cider market, while Heineken's Orchard Thieves has captured around 15% of the market since its launch three years ago, according to Kantar Worldpanel.
However, last month Bulmers maker C&C said that it's struggling to sell cider in Ireland due to increased competition, and is looking towards the craft drinks sector instead.
Matt Tindal of Orpens Cider says the craft sector has been increasing its small slice of the pie in recent years and estimates it now holds around 4% of the total cider market.
The main difference in quality between the major brands and craft cider is apple content, he says, with smaller producers having close to 100% apple juice in their beverages, rather than using concentrated mixes.
Although Orpens Cider is pitching itself as a more premium product, the drink still has a tough time when it comes to getting it into bars.
"We've definitely grown, but as far as the big guys are concerned we're not really a threat to them," Tindal adds.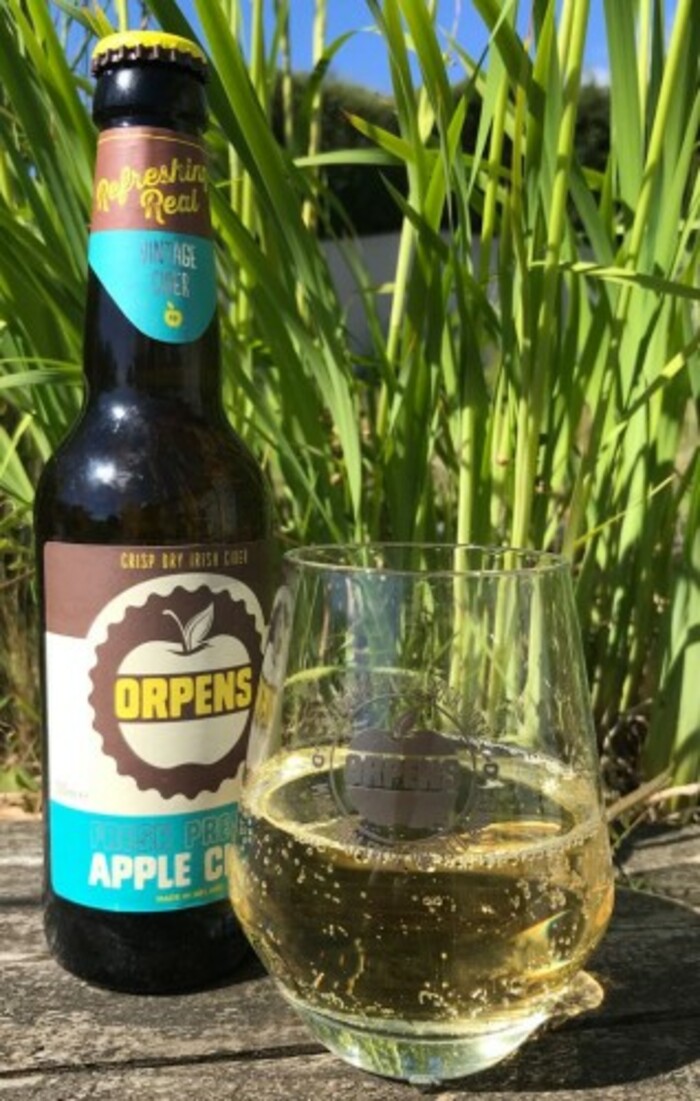 Source: Orpens Cider
Olan McNeece of Dan Kelly's Cider says that as an apple grower, Bulmers is an important customer for his business, but in terms of the end-product that is being made, craft cider is a drink that's being pitched to punters with a "very different palate".
"None of us could compete directly with the larger-scale guys – we can't try to, it would just be folly," McNeece says.
"What we're trying to do is something that is maybe a little bit more interesting in flavour terms with a lot more apple content to it – the product itself is made to a different specification.
"And we're appealing perhaps to somebody that wants just a different experience to Bulmers – they want a drier cider, they want less sugar or to try different apple varieties."
Challenges
Competition aside, Ireland's cider market faces a number of other obstacles, largely because the product is dependent on one main ingredient.
"The big challenges for the craft cider business at the moment are problems with apples – we're very reliant on a good crop," Tindal says.
"We need good apples – a good supply and a good quality. We also need to make sure that apple growers are still there. Every year we're losing a couple because they're just not making enough money to survive."
He added that Orpens currently sources some of its apples from Northern Ireland – a supply that he fears could be disrupted with Brexit on the horizon.
While Euromonitor's research notes that cider in Ireland faces "the obstacle of strong seasonality", with many consumers only drinking it in the summer, this is also an issue in terms of production.
McNeece says that one of the big differences separating craft beer and cider is that his product can only be made once a year due to the timing of apple harvests.
"A guy who's making beer can do a batch maybe every six weeks or thereabout. We can't."
"We're also under a different duty regime, which affects our price and makes cider quite a bit more expensive on the shelf," he adds.
"Obviously as with anything, as you go up in price, the demand drops. Naturally our cider and other craft ciders are simply more expensive to make, given the ingredients and the amount of apple juice used."
"It's about trying to get the consumer to understand why a pint of cider in a Dublin bar can be 50 cent or a euro dearer than a pint of a good craft beer."
Opportunities
Although there are key differences between craft beer and cider, producers of the latter say that the recent growth in craft beer shows that Irish consumers have an interest in premium products, new flavours and local provenance.
"The craft-beer lover can find IPAs, red ales and lagers, but in cider we can actually produce an array of different flavour profiles as well, just with different apples," McNeece says.
"I suppose retailers would say that they've seen a growth in craft cider but not the growth that they perhaps expected having had the experience of craft beer. However, I do think that's going to come – in Ireland and in other countries as well.
"As a group of cider makers, I think we're continuing to offer better products, a bigger range of products and something to suit every taste."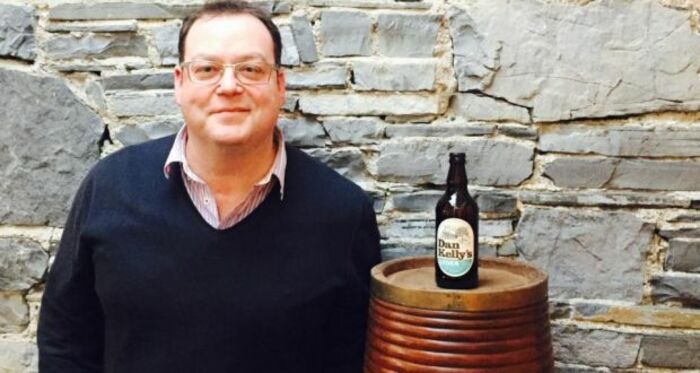 Source: Dan Kelly's Cider
Tindal agrees with this point, noting that while the craft beer market may have potentially hit its peak, there is still scope for future growth and development in the cider sector.
"The craft beer market now is totally saturated with too many producers but the cider market has never really been too saturated – nobody really owns it," he says.
"I'd say there probably isn't space for more craft cider producers in the market, but there is definitely space for people to innovate, create new styles, work with new products.
"Ireland is a very small market – the only way you're going to survive is by creating really interesting products."
Sign up to our newsletter to receive a regular digest of Fora's top articles delivered to your inbox.