Beer may still be Ireland's favourite drink, but it's losing ground to gin and whiskey
A new report shows that beer sales were down by 2% last year as Irish drinkers opted for wine and spirits.
BEER REMAINS THE most popular drink in Ireland, but it's losing ground to other tipples.
Last year, beer consumption fell by 2.1% compared to 2016, while Irish consumers showed a growing preference for wine and spirits. Nevertheless, the drink still commanded a near-45% share of the Irish drinks market last year.
That is according to a new Irish drinks market report, conducted by DCU economist Anthony Foley and the Drinks Industry Group of Ireland (DIGI).
The volume of spirits sold increased by 3.6% last year, bolstered by the growing popularity of gin and whiskey, to reach a 19.8% share of the market.
Wine, meanwhile, represented 27.7% of the market after sales grew by 0.4%. The report also noted that this market-share figure has nearly doubled over the past 16 years.
Sales of cider rose by 1.5%, giving the beverage a 7.6% share of the drinks market. Earlier this week, Bulmers maker C&C said that it's struggling to sell cider in Ireland due to increased competition.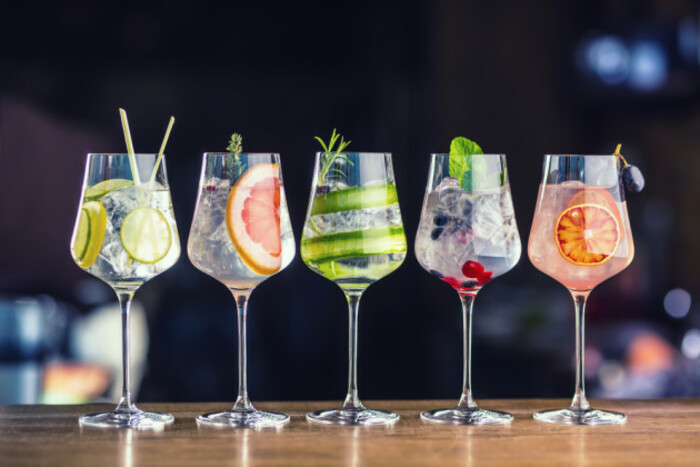 Source: Shutterstock/Marian Weyo
Donal O'Keefe, secretary of DIGI, said the report demonstrates that the Irish drinks market is "highly competitive and constantly evolving".
"What we've witnessed over the last decade, but particularly over the last five years, is the growth of a nationwide network of businesses flexible and eager to serve shifts in consumer taste, and develop new, innovative products and services," he said.
Looking at where Irish consumers are drinking these beverages, bar sales were up by 3.6% last year but off-licence sales decreased by 2%.
Industry concerns
Overall, however, the amount of alcohol being consumed in Ireland is falling. In 2017, average alcohol consumption per adult was down by 1.4% compared to the previous year and by 23% compared to 2007.
DIGI has also raised concerns that the drinks industry is facing a number of challenges that could affect future growth.
"'Uncertainty' is the word of the day. Brexit makes it harder for exporters to plan for the future," added O'Keefe.
"If it's harder to trade with Great Britain or Northern Ireland, and sterling remains weak, revenues will decline due to trade barriers and a decrease in overseas visitors."
O'Keefe said that the drinks industry is "integral to Ireland's economic health" and is calling on the government to work with the sector to ensure the domestic drinks market remains "as productive and profitable as possible".
Sign up to our newsletter to receive a regular digest of Fora's top articles delivered to your inbox.