What will it take to turn Ireland into a mecca for entrepreneurs?
Some of Ireland's brightest business talent look at where our startup set goes next.
IN THE AUDITORIUM of Avolon's Ballsbridge headquarters, a former TV journalist is teaching 120 startup founders the art of shaking hands with prospective investors.
Presentation coach Claire Gillingwater is among the speakers at the aircraft lessor's Accelerate I event, a day of workshops hosted in conjunction with Enterprise Ireland last week which is designed to get entrepreneurs thinking about scaling their businesses and fine-tuning their pitches.
Some might scoff at the lesson in soft skills – not Dómhnal Slattery, Avolon's co-founder and chief executive. In fact, he thinks it should be mandatory learning at universities.
"Storytelling should be compulsory subject matter on all degree courses so that you are taught the skills of presentation, you're taught the skills of non-verbal communication," he tells Fora.
It's one of the nearly 30 recommendations contained in Project I, a hefty white paper Avolon produced earlier this year that sets out a blueprint for growing Ireland's startup industry.
As part of the fact-finding mission, Avolon sent a team of executives to Stockholm, Berlin, London, Boston and San Francisco to pick up pointers for how the country can become a more attractive location for innovators.
So why is it that Avolon – a nine-year-old, multibillion-dollar operation majority owned by a subsidiary of China's Bohai Leasing – has decided to put hundreds of thousands of euro into evaluating the health of Irish entrepreneurship?
Slattery says there's nothing for Avolon to directly gain from the exercise. Neither he nor the company have any equity interest in the startups invited to Accelerate I, for example – in fact, Slattery has never even heard of many of them.
The aviation giant simply feels it has "a responsibility" to examine the state of Irish entrepreneurship given its status as one of the country's big success stories.
"Call it altruism, call it a broader agenda to promote Ireland, call it what you like, I just thought it was opportune to shine a light in a non-politically biased way," Slattery says.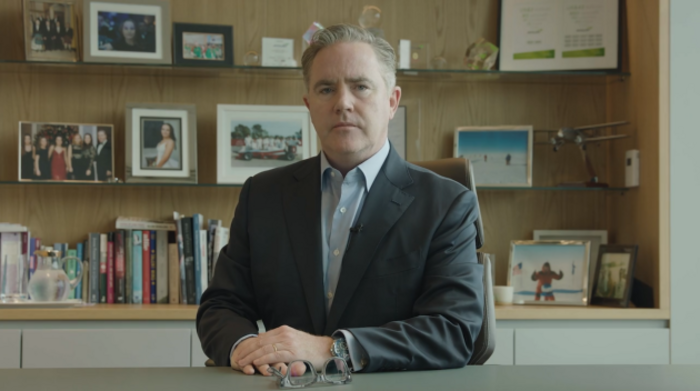 Funding innovation
Many of the findings highlighted in Project I have long been a source of frustration for founders: a lack of early-stage investment, a tax regime that doesn't reward risk-taking, the stigmatisation of failure.
But there is one core finding that Slattery is keen to emphasise; the low percentage of academic research that's commercialised.
"That really is the primary funnel for innovation and entrepreneurship in a modern society," he says.
"The reality is, we as a nation are not funding at governmental level – or indeed privately through corporates giving scholarships – enough people to do high-quality, ground-breaking, PhD-level research that could be commercialised."
Compared to the rest of Europe, Slattery says Ireland doesn't fair too badly, but it lags behind the US, where institutions like Stanford University and MIT have a strong track record of turning research projects into commercial products.
"If you're putting one-eighth of what Stanford is putting into the hopper, where the chances of success post-commercialisation are low in general, we're just never going to be able to compete on a global scale," Slattery says.
"Therefore, that ultimate conclusion says that we as a nation have to find a way through public and private support to basically put more and better and brighter people through PhD research in Irish universities."
Slattery is convinced there's little else preventing Ireland from achieving startup greatness.
He says it's only a matter of time before the government amends taxation policy to meet the demands of entrepreneurs, such as bringing Capital Gains Tax in line with the UK, where the rate and threshold are more appealing.
"The government continues to be lobbied by multiple different stakeholders on this. They know what they need to do. They just haven't got there yet, After that, I honestly don't feel that there are very many constraints here," Slattery says.
Even the shortage of venture capital, though not ideal, is manageable.
"Capital has just become a commodity. Sitting here in Dublin, you can raise capital in New York, Tokyo if you have a good enough idea. Look at Avolon. Starting in 2010, we raised $750 million in the height of the financial crisis, two European-based investors and one US," Slattery says.
"So in this day and age of technology and connectivity, it is not an excuse to say, 'Oh I'm in Ireland and therefore I can't raise money. The VC universe here isn't great, therefore I can't raise money.' That's an excuse, in my opinion."
Broader horizons
It's not uncommon for Irish startups to successfully secure funding overseas. Software startup Utmost recently raised $11.2 million in a series A round, while Shane Curran's Evervault secured $3.2 million in seed funding.
Oisin Ryan, the chief executive of customer feedback platform ServiceDock, agrees that entrepreneurs should look beyond Ireland to secure capital.
The difficulty, he says, is getting off the island in the first place when you're running a young, bootstrapped company.
In order to meet with relevant contacts overseas "you need to start attending events regularly, attending meetups", Ryan says.
"That's hard just on a personal level and a financial level. There's obviously a lot of cost that goes with that."
But it's the kind of struggle that's just part of startup life, he adds.
Ryan says State agency Enterprise Ireland – which contributed to ServiceDock's maiden €450,000 funding round last year – has proven a valuable support, but there are other issues, such as the country's Employment Incentive and Investment Scheme (EIIS), that still need to be addressed in order to attract more deep-pocketed investors to these shores.
EIIS provides 40% tax relief to startup investors. Under Budget 2020, the government increased the annual investment limit in the scheme from €150,000 to €250,000.
Though it is still far behind the UK's £1 million limit, industry pundits hope the nudge will attract more startup investors.
The role of the state 
In Project I, Avolon notes that Enterprise Ireland provides the vast bulk of early-stage investment, but suggested the agency lacks the expertise to help startups develop their businesses.
It also recommended that the agency should "seek to eliminate all direct company funding and provide funding solely through private VC firms" by investing into private funds.
Jenny Melia, divisional manager of high potential startups at Enterprise Ireland, doesn't foresee the organisation moving away from direct investment.
"It is hard for companies to raise their pre-seed and their seed funding. They're not standing out at the front of the building here and people are showering them with money," she says.
Melia says the organisation has a role to play in linking startup founders with client companies through workshops, events and mentorship programmes.
"The networking and the connectedness and linking in to people who have gone before you … that to me is where we could have a really strong (unique selling point)," she says.
"We want to see founders going again, maybe not even again on the management team, but working with entrepreneurs in some shape or form, either as strategic advisers, as a sounding board, as someone they can bring in to do a specific piece of work. That feeds into that whole ecosystem."
Beyond geographic constraints
Connor Murphy, one of the speakers at Accelerate I, says Ireland's startup landscape is in good nick.
He is well-placed to judge: after selling tech company Datahug for €13 million, Murphy joined the Berlin chapter of accelerator programme Techstars – the network of startup bootcamps that links young companies with corporate giants.
He is currently in the process of moving back home to Ireland but will remain in his role as an investor on Techstars' venture partner team.
"For us, we believe great entrepreneurs exist everywhere. We believe there's a great group of companies we've invested in, they're here in Ireland," he says.
He notes that Ireland has had its share of hits on the world stage, namechecking Teamwork.com, Hostelworld, CarTrawler and Ryanair.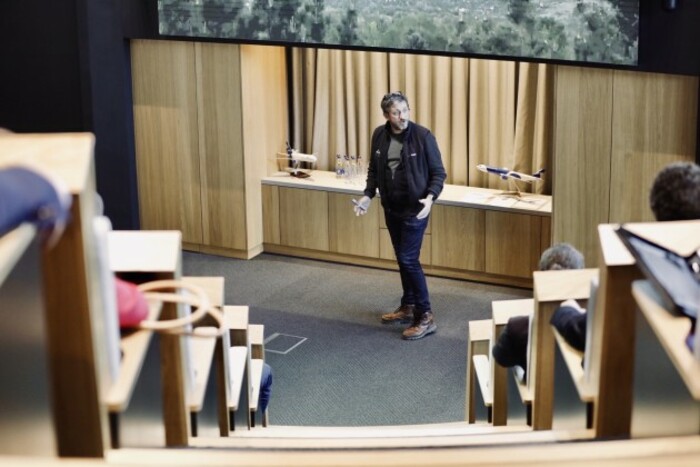 Source: Avolon
Murphy believes Irish startups shouldn't be bound by their geographic location.
"Dublin is a very international, connected city. Investors and customers aren't really here at scale. But if you're a consumer application, you can build a company from anywhere in the world," he says.
"Most founders I see in Ireland are very international-focused. They know our market is really small and is not a massive early-adopter … If you're looking then to raise your first million, London would look at Dublin as favourably as it would look at Manchester."
Get our Daily Briefing with the morning's most important headlines for innovative Irish businesses.