Dublin tech startup Datahug snapped up by US giant in €12m deal
CallidusCloud, which is listed on the Nasdaq, is based in Dublin, California.
DUBLIN TECH COMPANY Datahug has been acquired by fast-growing US firm CallidusCloud in a $13 million (€12 million) deal.
CallidusCloud announced yesterday that it had acquired the Irish firm, which specialises in forecasting and sales analytics.
A statement from CallidusCloud said: "The acquisition price was $13 million in cash."
Ray Smith, co-founder and CEO of Datahug, said that CallidusCloud brings "a wealth of experience in our target markets and a loyal customer base" that will help the firm boost its sales.
"We're looking forward to working with the team to deliver unique value to the large addressable market for sales force automation and acceleration," he said.
Datahug, which has much of its operations in San Francisco and is headquartered in Dublin, makes software that mines the communications data of a company's employees, such as their emails, calendar data or social media.
This allows businesses to build up a clearer picture of the relationships between individuals or organisations to and better manage those connections.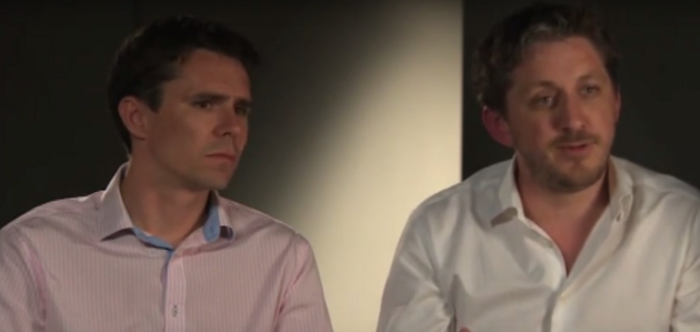 CallidusCloud

Based in Dublin, California, CallidusCloud is listed on the Nasdaq stock exchange and has about 750 and turnover of more than $170 million.
The company says that it "enables organisations to accelerate and maximise their lead to money process" with a range of different software solutions that are primarily focused on streamlining various sales processes and making them more efficient.
CallidusCloud president and CEO Leslie Stretch said that Datahug's technology "delivers rich, predictive analysis of sales pipelines in a visually stunning way".
"Being able to better predict the outcomes of sales cycles and identify the right sales opportunities means big value for our customers," he said.
Stretch added: "Datahug, headquartered in Dublin, Ireland, will form the CallidusCloud predictive analytics, AI and machine learning innovation center.
"We are excited to welcome a talented team of engineers and entrepreneurs to join us in our mission to become a top five cloud company."
Datahug
Founded in late 2009, Datahug is one of Ireland's most prominent tech startups in recent years. The company has raised several rounds of funding, including a recent €2 million boost from Draper Esprit, a venture capital firm that primarily invests in promising tech companies.
The Dublin arm of Draper is headed up by serial entrepreneur Brian Caulfield, who founded and sold two Irish technology companies.
Datahug's backers also include Bill McCabe, one of Ireland's most successful technology entrepreneurs, and Enterprise Ireland.
The most recent accounts available for Datahug show that it made a loss of about €1.8 million in 2014 as accumulated losses climbed above €5 million.
The deal comes shortly after several other Irish tech companies have been acquired by large US firms.
Cork cyber security firm Barricade was acquired by UK security software and hardware giant Sophos earlier this month, while in September Dublin-based Movidius was snapped up by Intel in a deal thought to have been worth at least €300 million.
read more on