A Mothercare Ireland boss liked retail tech startup ServiceDock so much he backed it
The Dublin company builds tools for collecting and monitoring customer feedback data.
SERVICEDOCK, A CUSTOMER FEEDBACK platform, has raised €450,000 in a first round of funding that includes investment from one of the heads of Mothercare Ireland alongside other backers.
The Dublin-based startup, which was founded two years ago, has created data tools to help brick-and-mortar retailers and restaurants collect customer feedback through popular messaging apps like Facebook Messenger.
Co-founder Oisín Ryan, who previously founded retail store directory Localmint, told Fora that existing systems for collecting customer feedback via mobile are ineffective, often requiring users to sign up to run through long surveys.
"Nobody gets back to you. That's the current experience," he said.
"We've built a solution around messaging where you scan a code on Messenger or a QR code on your iPhone camera.
"You get straight into a survey bot questionnaire, where it's a conversational survey. That means it can be a little bit more dynamic, more engaging."
The surveys are typically kept to 10 or fewer questions so they can be completed in 60 to 90 seconds. Ryan claimed that businesses are getting three times more feedback than before and can monitor data coming in in real-time.
"If you've had a bad experience, it's all real-time, so we immediately can notify the store manager and they get a ding on their phone using our mobile app," he said.
Mothercare
ServiceDock has signed a number of large retail and restaurant chains as customers, including Mothercare, Eddie Rocket's, Woodie's and Press Up Entertainment, the firm behind several hotels and restaurants in Dublin.
Ben Ward, who serves as commercial director of Mothercare Ireland, is one of the firm's backers in its maiden funding round, alongside Joe Kenny, the founder of nursing home group Silver Stream Health, Barry Brennan of CapF9 Ventures and Enterprise Ireland.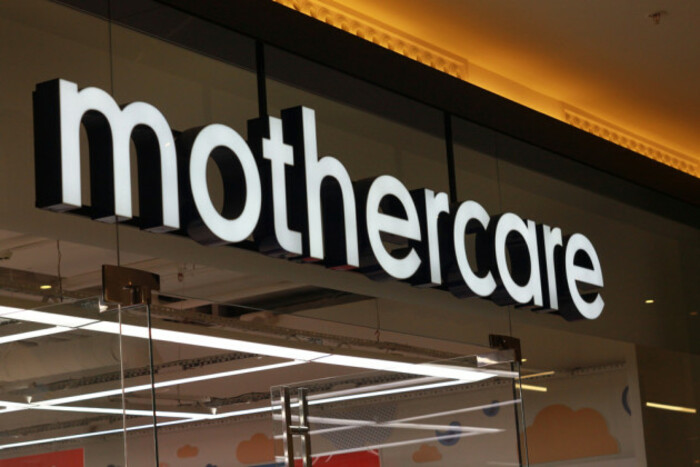 Source: Shutterstock/Sergei Prokhorov
Ward and his siblings Jonathan and Laura currently manage the Irish Mothercare franchise, which was launched in the country by the trio's father David Ward.
"Ben liked (our product) so much that he said he'd be interested in putting a few quid in, which he did," Ryan said.
He added that the investment will be used to build ServiceDock's sales team. It currently has five people on its payroll.
"It's about trying to get the commercial side of it built out a little bit better to make sure we're serving the clients properly and driving new contracts," Ryan said.
It's planning on signing up a number of further chains in Ireland before it starts looking at businesses in markets like the UK and the US.
"It's difficult to market yourself to retailers at this time of year so we've just been focusing on food, but come January we'll come back looking at retailers in a big way."
Get our NEW Daily Briefing with the morning's most important headlines for innovative Irish businesses.