Why native firms are drowning in the incoming tsunami of tech giant jobs
Companies are feeling the 'pinch' as salary expectations rise alongside living costs.
THERE HAS BEEN a spate of bumper job announcements recently and plenty of blackslapping among State officials – but not everyone is cheering.
In mid-January, Salesforce announced it was building a new campus in Dublin that would lead to 1,500 new jobs over the next five years.
Just a few days later, Facebook's Sheryl Sandberg was in town and revealed that the social media giant would be hiring 1,000 more people in Ireland, bringing its total headcount to 5,000.
The banner headlines make for big victories for the Irish government and the IDA as it stares down challenges like Brexit.
The message from officials remains clear – big players still want to come here and set up base and the IDA remains hungry for investment. But that has lit fresh concerns for the country's indigenous tech firms looking for talent.
Richard Barnwell, chief executive of games development company Digit, said native companies are feeling a squeeze with the influx of these jobs and the strain it may put on the housing crisis.
"The real big impact that we're seeing is that it's driving up the cost of living, it's driving up rent, it's driving up competition for where to live," he told Fora.
"That's going to have a knock-on effect on salary demands from employees because the cost of living is going up. That's more of a problem for the whole ecosystem."
Digit Games employs 75 people and recently developed a high-profile game for the Star Trek franchise.
It's a mature, revenue-generating company operating in a bustling games market, but it doesn't "have the financial clout" that bigger outfits have to absorb these new pressures, such as helping with staff re-location costs, which is often offered by the tech titans.
Salary squeeze
A study of Irish salaries by recruitment consultancy Morgan McKinley this week found that salary expectations in IT roles have continued to balloon.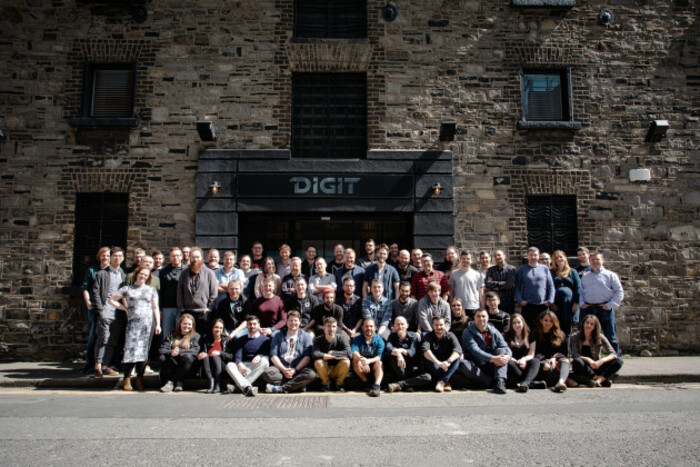 Source: Steve Langan
While a chief technical officer in Dublin can expect to see an average salary of €130,000, lower down the chain, tech professionals are looking at significant salary packages in general.
A Dublin-based iOS or Android developer can earn up to an average of €65,000, a data scientist is looking at €85,000, and an artificial intelligence specialist can bring in up to €90,000.
Morgan McKinley Ireland's global FDI director Trayc Keevans said this is creating challenges in the supply and demand for talent but salary isn't the only matter on tech professionals' minds.
"As long as the indigenous companies are using cutting-edge technology and putting that to the fore of their value proposition, they will still be able to attract top talent," she said. "Not everybody is motivated by the best salary."
Ann Hunt heads up Chasing Returns, a fintech startup, which is on a recruitment drive. She said "there's always a pinch".
"What we have to show is the culture of the company as well as the work that they're going to do," she said.
Startups need to flaunt their unique edge to prospective talent with the allure of working on niche, innovative technologies that they may not get to do at a multinational.
"At the end of the day, the type of people who want to be in a startup and throw their hat in the ring and do whatever needs to be done is very different from the types of people who want to go into a Salesforce machine," Hunt said.
Supports
Digit's Barnwell said that for a long time, Ireland's tech sector had been one of the most competitive, but a lack of housing supply and supports for growth-stage companies could leave a significant dent in the ecosystem.
"Right now, it's almost becoming 'uncompetitive' from that point of view," he said.
"I think the difference between the indigenous versus the foreign investment businesses (is) there's very little support for indigenous (business).
"We don't get tax breaks, we don't get nice new shiny offices, working with the IDA, we're not getting assistance in any shape or form."
An agency like Enterprise Ireland is "phenomenal" to help Irish-based companies get started, he said, but larger indigenous companies like Digit are left on their own.
According to Barnwell, more attention and focus should be placed on helping native companies that are generating their own intellectual property, such as games.
"There are some things they've done – for example, the R&D tax credits – which is an interesting scheme that works for very scientific businesses.
"You've got some creative credits for the film industry. We don't qualify for those but they are interesting."
Ireland should take a few cues from other European countries for entrepreneurial relief and schemes, Barnwell added.
"Those kinds of things are behind par with the other European countries, specifically the UK, France and even the Nordics now."
Benefits
Morgan McKinley's Keevans added that benefits and perks will play a key role in attracting talent.
"I think we are going to get to a point where companies … are looking at alternative means in terms of their benefits offering to make it more attractive," she said.
This includes more flexible arrangements, remote working and working from home.
Chasing Returns has looked abroad for remote workers in order to find the right talent, while still paying a competitive salary.
"From day one, we've operated remote working; it's our culture," Hunt said.
"Some of our employees only visit Dublin once a quarter because we do make sure they visit and meet each other face to face, so we're able to facilitate people working remotely, from home and in other countries."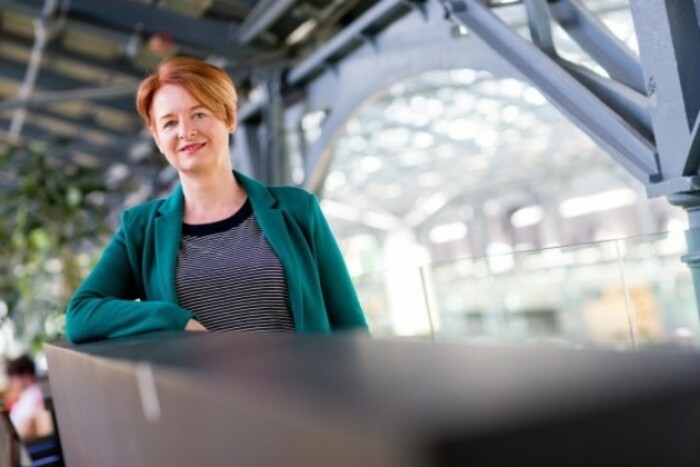 Source: Conor Healy
Chasing Returns has hired staff in disparate locations like the UK, France, Croatia, Brazil and Singapore.
"We do find it's a big perk and it just means that we're not hiring out of Dublin, we're hiring out of the global pot."
Another route for Irish companies is offering share options to employees, which has its own complications.
Barnwell said share options are offered to Digit employees, but the company operates the scheme itself rather than through the government's Key Employee Engagement Programme (KEEP).
Andrew Woods, chairman of ApisProtect, a Cork startup that recently raised €1.5 million, said the KEEP scheme is one that has not been adopted on a wide scale, echoing comments heard throughout the ecosystem.
"It's too bureaucratic and slow. I think if they looked across the water at the UK (equivalent scheme), and see how that's been implemented and take up has been much better," Woods said.
"Primarily it centres around the treatment of taxation. It didn't provide any incentives to the employer or the employee to participate in a way that's meaningful."
With all of these issues, Hunt said Ireland can't afford sit on its hands.
"I think at some point Ireland has to wake up and realise we're an incredibly entrepreneurial culture, yet in terms of the supports that we offer, we're probably the least entrepreneurial," she added.
Get our NEW Daily Briefing with the morning's most important headlines for innovative Irish businesses.