Cork beehive tech startup ApisProtect has snagged €1.5m to plot its Californian push
The seed round will be used to fund more staff in Ireland – and a new base in the US.
CORK'S APISPROTECT, WHICH is creating an 'internet of things' platform for beehives, has scooped up €1.5 million in seed funding to launch a US office and start commercialising its product.
ApisProtect develops a software platform that collates and analyses data from sensors in beehives. It uses machine learning to convert that raw information into easy-to-understand insights for beekeepers on how their operations are performing.
The cash will be used primarily to finance the startup's US expansion plans as it established a base at a tech centre in Salinas, California run by regional agriculture body the Western Growers Association.
The seed round was led by US firm Finistere Ventures, which has a presence in Dublin, and Ireland's Atlantic Bridge Capital.
Radicle Growth, a Californian agtech investor, Yield Lab, an agrifood accelerator that also runs a programme out of Galway, and Enterprise Ireland all contributed to the funding.
ApisProtect chief executive Fiona Edwards Murphy told Fora that California is one of the world's hubs for beekeeping and the pollination industry.
"It's a huge market for us, so obviously California was our first destination instinct," she said.
"The Western Growers Association obviously has massive connections into that pollination industry.
"There are almond growers and there are other growers of other crops like apples that are growing in California."
While ApisProtect is establishing the California base to be closer to the industry, development will remain in Cork, where the company plans to hire an additional 25 staff over the coming years.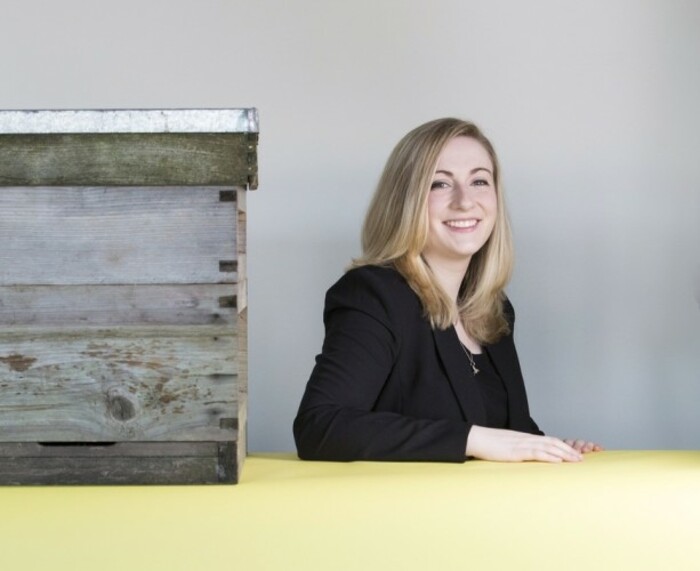 Source: Clare Keogh
These roles will be in engineering, software development and ecology.
"Obviously as things move forward and we start to scale up, we'll be looking for things like marketing and sales, but primarily over the next three years it's going to be technical roles," Edwards Murphy said.
Rivals
Despite technology for beekeeping appearing to be a niche field, ApisProtect faces plenty of competition from rivals.
"A lot of people have identified that the beekeeping industry is not manageable in the way that it's being run at the moment," Edwards Murphy said.
She added that ApisProtect sought to set itself apart with the combination of technical and apiarist skills it had amongst its staff.
"We've got the unique advantage of our combination of engineering and beekeeping experience. A lot of other teams in this space are either all beekeepers or they're all engineers.
"You really need to understand both sides. You need to understand IoT technology very well and you also need to understand how beekeeping works and how beekeepers work."
To date, ApisProtect has deployed its technology at the testing stage in 20 apiaries in Europe, the US and South Africa.
"We'll be launching our first commercially available product in 2019," Edwards Murphy said.
The product will target large-scale beekeeping operations, which will be charged based on an annual subscription-fee model.
"We realised that people tried to enter this market in the past and one of the many factors that they've struggled with has been sensor technology for agriculture, you can't have a huge upfront capital expenditure. That drives the customers away," Edwards Murphy said.
"The value is in the insights that we're providing, so a subscription model that's down at the level of an individual beehive or less than an individual beehive in terms of value is very important to get right."
Get our NEW Daily Briefing with the morning's most important headlines for innovative Irish businesses.