The Guinness Storehouse will spend millions to double the size of its rooftop bar
Ireland's most-attended tourist attraction is getting a €16 million overhaul.
THE GUINNESS STOREHOUSE has announced plans for a multimillion-euro expansion of its facilities at St James's Gate, Dublin.
The tourist attraction, which has grown to be Ireland's most-attended tourist site since it was opened in 2000, will invest €16 million into the construction of two new developments at its St James's Gate site.
As part of the investment, the Guinness Storehouse will double the size of its 'Gravity Bar' – a bar that gives a 360-degree panoramic view over Dublin city.
It has revealed that a new space directly linked to the original Gravity Bar will be constructed and increase the capacity of the bar overlooking the city to 1,000 people.
During construction, the existing Gravity Bar will remain open as normal, according to the Guinness Storehouse.
The €16 million investment will also see the creation of the Guinness Storehouse Hub, which will be located adjacent to the storehouse building.
This new three-storey development will be used for retail storage, as an employee hub and to house the Guinness archives.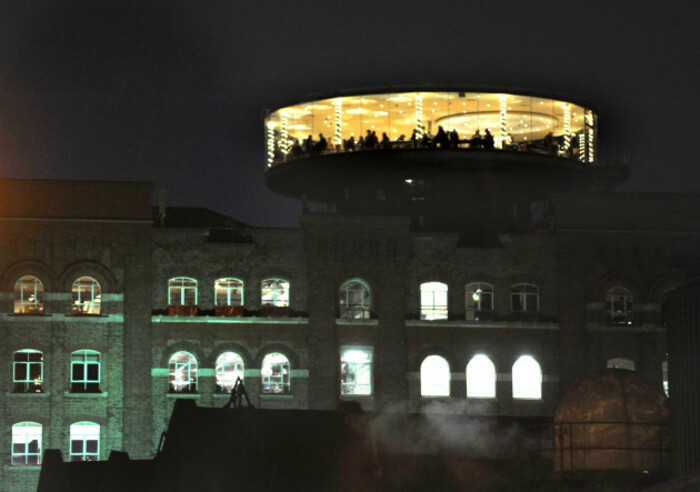 Source: Sasko Lazarov/RollingNews.ie
Guinness Storehouse managing director Paul Carty said this is the "next chapter" for the tourist attraction which has been visited by 16.5 million people since it first opened in 2000.
It is hoped that construction as part of the multimillion-euro investment will commence next year and will be completed by 2019. The proposed development is still subject to planning permission.
Liberties investment
Housed in the heart of Dublin's Liberties, the Guinness Storehouse was developed as part of a €42 million redevelopment of the 113-year-old Guinness fermentation plant.
Since then, another €20 million in profits from the attraction have also been pumped back into further improvements at the facility.
For the past several years, the Guinness showcase has been the country's top attraction, increasing its visitor figures to more than 1.6 million last year.
The latest proposed investment has followed plans by Guinness-maker Diageo to construct a new €25 million distillery at its St James's Gate base in Dublin.
The distillery will be used to produce its new premium blended Irish whiskey, Roe & Co.
The maker of Guinness has also received planning permission for a visitor experience centre at the new facility on the former Guinness Power House site on Thomas Street.
Sign up to our newsletter to receive a regular digest of Fora's top articles delivered to your inbox.