As Dublin's co-working scene heats up, Guinness Enterprise Centre is doubling in size
The facility currently holds 500 people working for 85 startups and small businesses.
AS COMPETITOR CO-WORKING hubs expand at a rapid pace across Dublin, the group behind the Guinness Enterprise Centre plans to invest €10 million to almost double the size of its base in Dublin 8.
The co-working hub in the Liberties are, which is managed by the Dublin Business Innovation Centre (BIC), was set up in 2000. 
Startups and small businesses can lease workspace or dedicated offices at the site, which also provides meeting rooms and conference facilities. 
The centre is also used by Enterprise Ireland as the base for a number of its early-stage business programmes and last year it was named the 'world's top business incubator' at the World Incubation Summit in Toronto, Canada.
This fresh wave of investment into the facility by Dublin BIC will see office space on site – which can currently hold about 500 workers – almost double in size.
The centre currently has space to cater for 85 small businesses and following the €10 million development project, it is expected some 160 startups will be based on-site.
The incubator group has lodged planning permission with Dublin council to build two further floors of offices onto the Guinness Enterprise Centre's existing building to create the new workspace.
According to Dublin BIC, this will make the facility one of the biggest incubation hubs in Europe.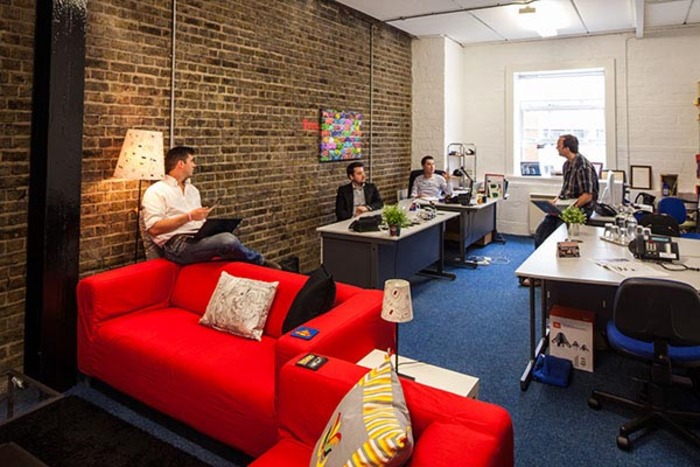 Source: GEC
Co-working in Ireland
The move to expand the Guinness Enterprise Centre by Dublin BIC has come at a time when other co-working providers are also ramping up their presence in the Irish market. 
Iconic Offices recently announced plans to open its first location outside the city centre, while international co-working giant WeWork has also invested heavily in a Dublin expansion.
Other shared services firms to make moves into the Irish market in recent months include UK outfits Us&Co and Huckletree and Italian competitor Talent Garden. 
Earlier this year, property firm Lisney warned that the growth of co-working hubs in Dublin could be stemmed by a drought of available office space in the capital – especially in the city centre. 
This could lead to co-working hub development spilling over from the jam-packed central locations into the city's outskirts – like Dublin 8 – over the coming year, according to commercial property specialists CBRE Ireland.
Last year, over a tenth of Dublin office take-up was by flexible operators and the spike in these shared workspaces has caused some headaches for the traditional letting market.   
In a letter to city planners last year, Savills chairman Roland O'Connell revealed that the real estate group saw poor uptake of a brand new development in the Silicon Docks.
Get our NEW Daily Briefing with the morning's most important headlines for innovative Irish businesses.