Iconic Offices finds the Irish market 'challenging' – and is plotting its overseas debut soon
The flexible office space provider is eyeing up more locations after launching its biggest office to date.
AFTER PULLING THE curtains back on its largest shared office, Iconic Offices is scouting for more Irish locations – and is planting the seeds for its international expansion.
Set up in 2013, Iconic Offices currently operates over a dozen flexible office spaces in Dublin and has just unveiled plans to renovate the old headquarters of the IAWS co-op on Thomas Street.
The 6,500 sq m workspace will accommodate roughly 900 workers and become Iconic Offices' largest offering in its portfolio. 
Traditionally focused on setting up shop in central locations, the move to Thomas Street represents its first stretch outside the city centre.
A new report from commercial property specialists CBRE Ireland has forecast that more office leasing activity will spill over from the jam-packed city centre into its outskirts – like Dublin 8 – over the coming year. 
Speaking to Fora, Iconic Offices chief executive and founder Joe McGinley said finding centrally located properties for shared office spaces is getting harder. 
"The acquisition of new properties is challenging from where we would have previously come from," McGinley said.
"Obviously there is a lot more demand in the market right now, which makes securing buildings more challenging. It's more challenging to get the right product and we're not willing to compromise."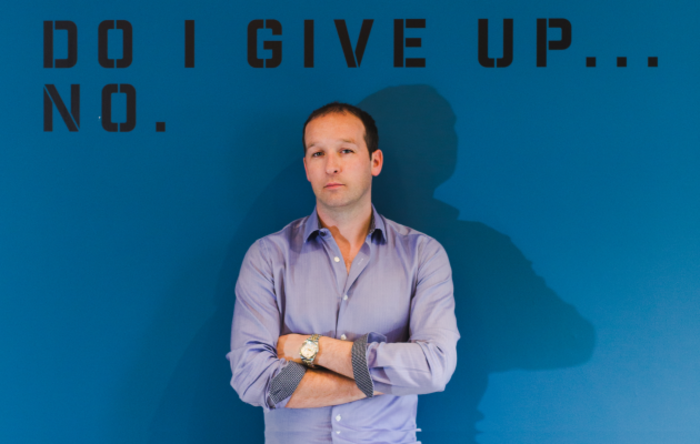 Source: Iconic Offices
McGinley said that Iconic has just over 9,200 sq m of new shared office space coming to market in the first half of this year. The Thomas Street location – called the Grainhouse – is due to open in March, while another new space on South Richmond Street will launch in July.
The company would like to expand further in Dublin and Ireland, but McGinley said it will not compromise on location when looking for new locations.
"We've looked at a large number of opportunities in Cork and Belfast. Those cities would work for us, but it needs to be the right location and right opportunity.
"It costs the same to open in Cork and Dublin and mainland Europe. Cork and Belfast have about same chance as any other European city (in our expansion plans). Our plan is to continue to build out Dublin product as well, but I'd say Ireland is on equal standing as other locations."
He added that the business would not look at expansions beyond the likes of Dublin 8 into suburban areas.
Busy market
Since Iconic Offices first entered the market five years ago, the work and meeting space sector has heated up.
Over a tenth of Dublin office take-up in 2018 was by flexible operators and the spike in these shared workspaces has caused some headaches for the traditional letting market. 
Last month, Savills chairman Roland O'Connell said the real estate group was getting poor uptake on a new development in Dublin's Silicon Docks. One factor he cited that made these units "less attractive" was the growth of shared office spaces in the city.
In recent years, competition has also intensified. In addition to Irish rivals like Dogpatch Labs and Glandore, Iconic is also up against international giant WeWork.
The US firm has made a few big plays in Dublin and leased some prime new office developments, with the co-working space behemoth signing up the likes of Microsoft, tech firm Twilio and US food company KIND for its spaces. 
Source: Iconic Offices
McGinley said new entrants to the flexible workspace sector in Ireland won't change his company's plans because they're going after different ends of the market.
"Our strategy would be different. We're looking medium- to long-term – for us it's a marathon, not a race. While we've done those huge corporate deals where a client comes in and takes over an entire building in the past, that's not the type of deals we're looking for.
"Those enterprise deals are high-risk. You might give a building over to a client for a couple of years, but once they empty out you're left with a second-hand building you need to try to let to loads of small companies."
He said the firm would still deal with top-tier companies looking for flexible workspaces for staff, but would only lease a certain percentage of a building's total space.
Funding
The firm behind Iconic Offices, Weston Office Solutions Limited, registered a significant bump in profits during 2017, according to its latest accounts.
In 2016, the company sat on accumulated losses of €294,000, however filings published by the Companies Registration Office show the firm pulled in a profit of €695,000 during 2017 and shot back into the black. 
As it moves towards an international expansion, Iconic Offices has moved to raise funds for a big play abroad.
The company engaged Deloitte Ireland last year to help raise funds to continue its expansion in Dublin and other European locations.
McGinley told Fora that the business has received a number of offers in relation to funding.
"Right now, we're still looking to build out the pipeline of office spaces. But we're hoping an announcement on an international expansion can be made in the short-term. However, we're targeting to have some more new locations open first." 
Get our NEW Daily Briefing with the morning's most important headlines for innovative Irish businesses.