How Donegal is using its status as one of the west's least-visited counties as a selling point
State tourism figures suggest the region's overseas visitor numbers declined last year.
DONEGAL MAY BE one of the Wild Atlantic Way's least visited counties – but the local tourism trade is using the region's reputation for vast empty space to attract a "new generation" of travellers.
According to recent data published by State agency Fáilte Ireland, Donegal attracted just over 255,000 overseas visitors in 2017, down on 2016′s figure of 283,000 and a far cry from the more than one million tourists recorded in counties Galway, Cork and Kerry.
Even before last year's figures were released, Donegal was one of the counties with the lowest number of international tourists on the Wild Atlantic Way route. Part of the reason may be a general lack of awareness of the visitor offering in some parts of the county.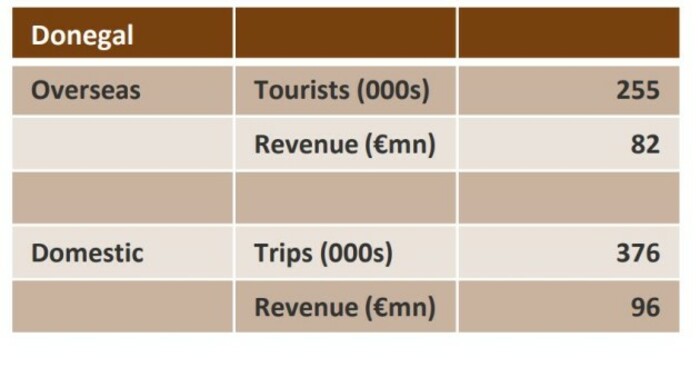 Click here to view a larger version
Last year, a voluntary organisation called Donegal East Tourism was established to represent businesses in the eastern half of the county.
The group – which represents around 25 organisations – has exhibited at travel sales events like the Holiday World Show and campaigned for Donegal council to include the east on the county's official tourism map.
"The official tourism map for Donegal was basically a Wild Atlantic Way map and only highlighted the attractions along the coast," says Cronan Scanlon, a founding member of Donegal East Tourism.
"Basically they ignored inland Donegal," he says, adding that the council has since promised to change this.
Barney McLaughlin of Donegal Tourism says that while the east doesn't have a coastline, there is still plenty to see and do there.
"For most people, one of the things on their bucket least is to visit the pyramids of Egypt," he tells Fora.
"In east Donegal, there is the Beltany stone circle which is older than the pyramids of Egypt. If you're looking to visit heritage and somewhere that has history, Beltany stone circle in east Donegal is a must. It should be on people's bucket lists."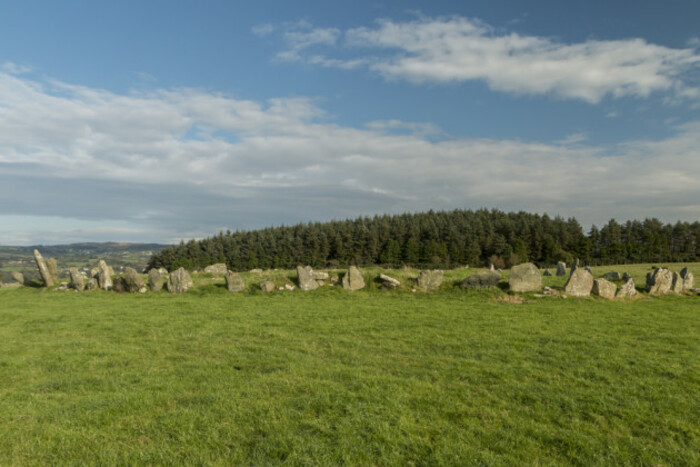 Source: Shutterstock/Michelle Holihan
McLaughlin acknowledges there was "a blip" in international visitors in 2017, a year when the Donegal's primary overseas market, Great Britain, fluctuated in the face of sterling devaluation.
But he is confident that a slow-burning marketing drive in North America and mainland Europe is starting to bear fruit and will reverse the downward trend.
"We're being told by the powers that be in Tourism Ireland and Fáilte Ireland that (Brexit) is going to have a major impact on us. We have to start looking beyond that traditional pale (the UK)," McLaughlin says.
He says the county council, which overseas Donegal Tourism, has worked with local businesses and the national bodies to attend overseas sales blitzes.
"We are actually starting to see that bearing fruit. It's a budding fruit; it's not yet fully developed. It's a work in progress."
'Behind the posse'
In recent years, Donegal picked up various accolades from overseas. Globetrotters bible National Geographic Traveler named the county one of the coolest places on the planet, while its airport landing strip was voted the second most scenic in the world by private jet book service PrivateFly.
Although the current tourism figures are "disappointing", Deirdre McGlone of Harvey's Point hotel says there seems to be a greater sense in the trade that Donegal is "being recognised as a desired destination to visit".
"For the last 20 years, we were behind the posse in terms of marketing activity. Our geographical location was deemed to be a challenge, which it isn't," she says.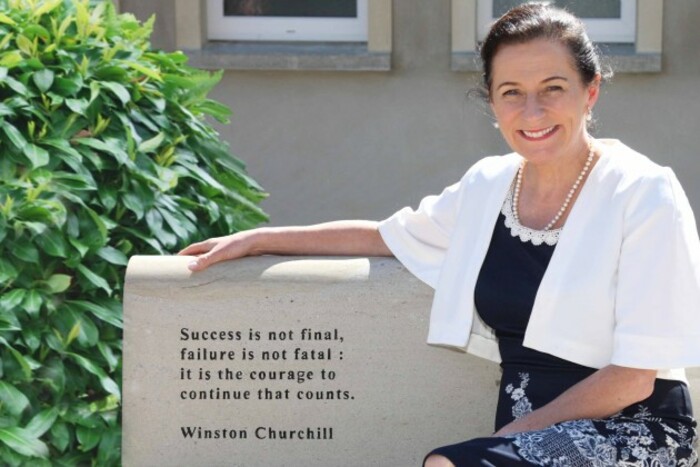 Source: Harvey's Point
Donegal has traditionally had weak infrastructure and McGlone says it's still lacking in decent roads in some parts. The county also doesn't have any major railroad, an issue that was previously raised by the local airport.
But McGlone says the road connection to Dublin – the country's main entry point for international visitors – has improved in recent years and it now takes about three hours to get from the capital to the north-west.
Cronan Scanlon says there needs to be better infrastructure connecting Donegal with neighbouring Sligo and Galway, but for the most part, the county's current road connections suffice.
"Tourists don't mind driving that bit extra on narrow roads, and it's a bit of a novelty for them. It's boring to be driving on a motorway for three or four hours."
Under-visited
As well as forming campaign groups, the local tourism trade has participated in workshops organised by national body Fáilte Ireland, which hasn't always seen eye to eye with Donegal.
"For quite some bit, the right hand wasn't speaking to the left hand, and we were just lost in the fray where most tourists would just go to the South and that was Ireland. That is changing," says Deirdre McGlone.
The national agencies have organised so-called familiarisation trips to the county for international tour operators and travel writers.
To convert that exposure into bookings is "taking time", McGlone says, but Donegal is "no longer the forgotten county".
The local trade is also heeding the advice of Fáilte Ireland and Tourism Ireland to improve the county's overall offering.
For example, more hotel and accommodation providers have extended their seasons to open during the quieter winter and spring months. Restaurants and other services are following suit.
Ironically, the county is using the fact that it is 'under-visited' to appeal to French and German visitors in particular that tend to avoid crowded hotspots.
"There are so many visitors that have done the Blarney Stone and they've done the Ring of Kerry and they want to see an Ireland where there are more locals than tourists," says McGlone.
"There's also a new generation who don't really, with all respect, want to kiss the Barney Stone."
Barney McLaughlin agrees that the county's low visitor numbers serve as a helpful marketing tool at a time when the global travel industry grapples with the issue of over-tourism.
"You can still come and get away from it all in Donegal. We can still give people that sense of being away from the maddening crowd but they can still enjoy the craic and hospitality of the local people."
Sign up to our newsletter to receive a regular digest of Fora's top articles delivered to your inbox.