Deliveroo is recruiting hundreds more outlets by letting takeaways use their own drivers
The food-delivery company predicts the change will mean 50% more eateries on its service in Ireland.
DELIVEROO IS PLANNING to expand its service in Ireland by allowing restaurants to join its food delivery platform while continuing to use their own drivers.
Previously, restaurants had to use the UK food-delivery giant's network of riders and drivers, but the company said that from July restaurants will have the option of doing deliveries either with their own agents or via Deliveroo's service.
The company currently has around 900 riders and drivers providing delivery services in Ireland, all of whom are self-employed contractors.
The London-based company, which was founded in 2013, launched its online food-ordering service in Dublin three years ago, and has since expanded to Cork, Limerick, Galway and Belfast.
The new delivery system is also being rolled out in Italy, Belgium, Netherlands, Australia, Hong Kong and the UK. Deliveroo boss Will Shu described the change as a "major development" that is part of the firm's "mission to become the definitive food company".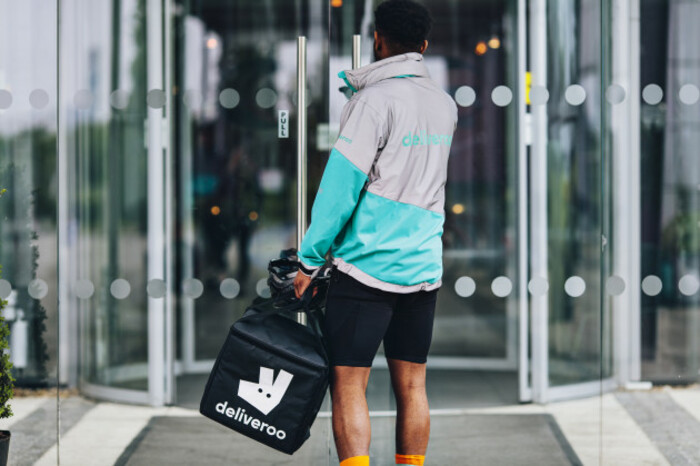 Source: Deliveroo
Expansion plans
The change pushes Deliveroo further into direct competition with its UK-based rival, JustEat, which has begun providing delivery services for takeaways that don't employ their own riders or drivers.
Previously, the company operated only as a platform to connect restaurants with customers.
The head of JustEat Ireland recently told Fora that the company is trialling a new logistics programme, which will see it hire third-party drivers to complete the last mile of takeaway deliveries.
[embed id="embed_2"]
Deliveroo currently works with around 500 restaurants in Ireland, but the company said that its new delivery arrangement could increase the number of eateries on its platform by about 50%.
The company expects 250 more restaurants to be available on its app by the end of the year, with plans to expand to more areas across Ireland.
Although the firm's Irish operation has been loss-making, its most recently filed accounts show that revenue spiked in 2016 with a sixfold increase in sales.
Sign up to our newsletter to receive a regular digest of Fora's top articles delivered to your inbox.