A Superquinn scion and consumer giant Unilever are backing this grocery delivery startup
Buymie wants to raise nearly €400,000 through a crowdfunding campaign.
BIG HITTERS IN the food and retail sectors have pumped up to €400,000 of their cash into Irish on-demand grocery delivery service Buymie.
The company, which was founded in early 2016 by Devan Hughes and Artavazd Sokhikyan, allows users to order groceries from their local store. These goods are then handpicked from the shelves and delivered by Buymie staff.
The startup, based out of Dublin co-working space Dogpatch Labs, has raised roughly €1 million in funding to date.
Some €400,000 of that has come this year from influential people within the food and retail space, including Superquinn scion Eamon Quinn, who has joined the startup's board as chairman.
Quinn earned a major windfall from the sale of the Irish supermarket chain, which was set up by his father Feargal Quinn in the 1960s, for €420 million in 2005.
Another big-name backer is Scott Weavers-Wright, who sold his childrenswear business Kiddicare to British retailer Morrisons for £70 million in 2011.
Weavers-Wright also served as managing director Morrison's online division for two years following the acquisition and has featured several times on the 'Etail Power List' as one of the most powerful figures in British online retail.
Consumer goods giant Unilever has also invested €100,000 in Buymie as part of a plan to link up with a number of Irish-based startups through its new Unilever Foundry based in Dogpatch Labs.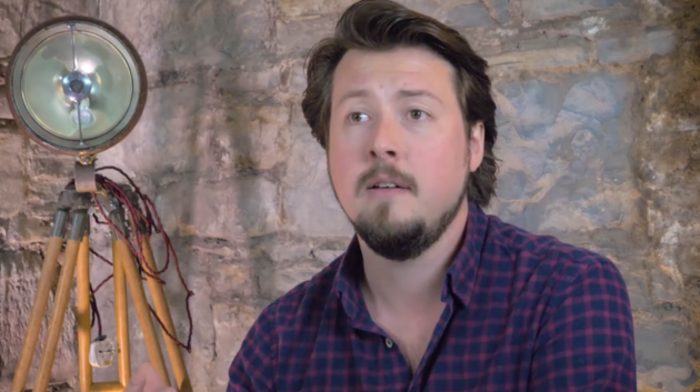 Source: Buymie
Since it launched last year, Buymie claims its app has been downloaded over 9,000 times and that it has processed more than €230,000 in transactions through its platform.
The startup has just launched a fundraising campaign on UK equity crowdfunding site Crowdcube to help fund expansion of its service into new markets.
It has aimed to raise £350,000 (€397,000) through the campaign and so far it has secured around £300,000 towards the tally. Buymie will only receive the funding from Crowdcube if it hits its investment goal within 30 days of launching the campaign.
Run-ins
Buymie's move into the grocery space has already ruffled the feathers of some major players in the sector.
Earlier this year, German discounter Aldi lodged a complaint with the advertising watchdog that said Buymie advertised products in its app that had either never been sold in Aldi stores or were no longer stocked by the retailer.
The Advertising Authority of Ireland upheld the German grocer's complaint.
The two firms also previously clashed over the use of Aldi's logo and product images in the app which resulted in legal letters sent to Buymie by the German giant.
Sign up to our newsletter to receive a regular digest of Fora's top articles delivered to your inbox.