Grocery delivery startup Buymie has secured fresh funding from retail and rugby stars
The Dublin startup recently signed a deal with Lidl to provide its customers with a one-hour delivery service.
GROCERY DELIVERY STARTUP Buymie has secured a fresh wave of funding from new angel investors, including several Connacht Rugby players and its existing backers.
Founded in early 2016 by Devan Hughes and Artavazd Sokhikyan, Buymie's app allows users to order goods from their local store. These groceries are picked off the shelves by Buymie staff and delivered to the user's address.
The Dublin-based startup has already secured financial backing from big hitters in the supermarket sector, including Superquinn scion Eamonn Quinn, who joined the company's board as chairman in 2017.
Another high-profile backer of the startup is Scott Weavers-Wright, who was managing director of Morrison's online division for two years after he sold his children's clothing business, Kiddicare, to the British retailer for £70 million in 2011.
New filings with the Companies Registration Office show that Buymie recently raised another €520,000 in funding, bringing the total investment in the startup over the €1.5 million mark.
Some new backers of the startup included Connacht Rugby players Robin Copeland, Dave Heffernan, Craig Ronaldson, Jarrad Butler, David Horwitz and the club's Australian coach, Andy Friend.
The investments made by the rugby stars represented 6% of the €520,000 raised by Buymie.
The biggest contributor to the funding was Weavers-Wright and Fred Soneya's investment firm, Haatch Ventures, which pumped €200,000 into Buymie.
Meanwhile, the Halo Business Angel Network (HBAN) Bloom Equity syndicate also put €120,000 into the company and Quinn invested a further €50,000.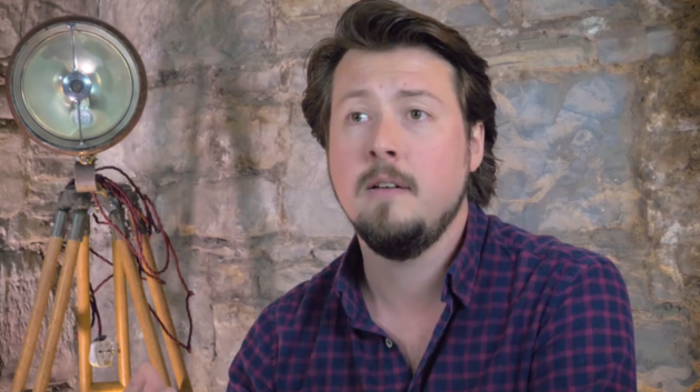 Source: YouTube
The startup has also previously raised funding from global consumer giant Unilever and State body Enterprise Ireland.
Unilever invested €100,000 in Buymie as part of a plan to link up with a number of young Irish companies through its 'Foundry' startup hub based in Dogpatch Labs.
It was recently reported by The Irish Times that Buymie is expected to launch in the UK later this year.
CEO and co-founder Devan Hughes did not respond to a request for comment at the time of publication.
Lidl partnership
The fresh round of investment has come at a time when Buymie just started to roll out its online grocery shopping service with Lidl across Dublin.
The discount supermarket chain signed a partnership with Buymie after a successful trial of the startup's service last year.
The new service will allow customers to avail of one-hour deliveries, which will cost €6.99. A three-hour turnaround costs €3.99 using Buymie's platform, while no delivery fee is charged on orders over €100. 
As part of the service, Buymie also takes a "platform fee" of 14.75% for each order, but for orders over €120 the fee is reduced to 9.75%.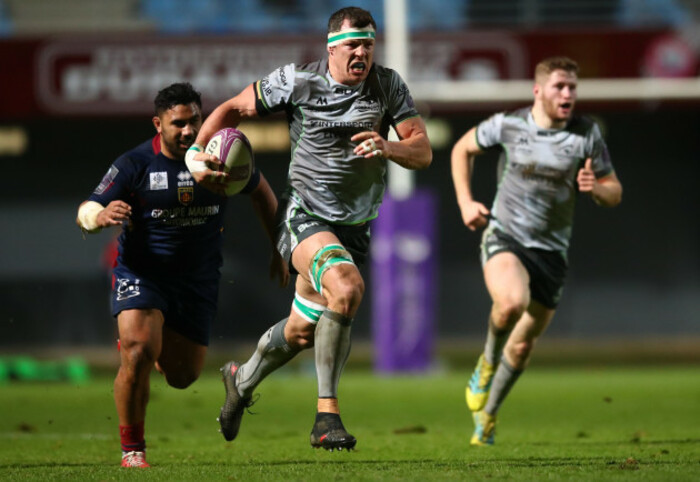 Source: James Crombie/INPHO
Feathers ruffled
As Buymie rolled out its service in the Irish market, the startup ruffled the feathers of some major players in the sector.
In 2017, German discounter Aldi filed a complaint with the Irish advertising regulator, which outlined that Buymie advertised products in its app that were not in stock in its stores. The complaint was upheld by the Advertising Standards Authority for Ireland.
The two parties also clashed over the startup's use of Aldi's logo and product images in its the app, which resulted in legal letters being sent to Buymie by the German grocer.
Get our NEW Daily Briefing with the morning's most important headlines for innovative Irish businesses.