These are a few important things that slipped under the radar in this year's budget
Budget 2019 had plenty about housing and Brexit – but there were some details missing from the speech.
BUDGET 2019 MAY have been short on surprises or big-ticket giveaways, with a little bit for many the order of the day.
Here at Fora, we've already provided businesses with details of the key announcements – and reaction to changes like the tourism and hospitality sector's anger at losing its preferential 9% VAT rate.
However it's easy for some important details to slip under the radar. With that in mind, here are some key snippets from Budget 2019 that may have been missed amid the fanfare:
Small-fry company tax changes
Ireland's headline 12.5% corporate tax rate will, in the least surprising announcement in Budget 2019, be left unchanged.
But Finance Minister Paschal Donohoe did announce a new 'exit tax' on unrealised capital gains for companies moving their assets, like intellectual property, offshore. The 12.5% tax would apply from midnight tonight.
"This is a time of significant global change for business, and my focus is on maintaining a competitive, outward-facing business environment, while ensuring our tax regime is transparent, sustainable and legitimate," he said in his budget speech.
The change was required to bring the country into line with the EU's 'anti-tax avoidance directive', however Donohoe elected to introduce the measure well ahead of the end-of-2019 deadline for implementation.
The move comes in the wake of multinationals in many cases transferring huge amounts of intellectual property to Ireland, leading to the country's infamous 'leprechaun economics' GDP growth in 2015.
Donohoe also said he was introducing new 'controlled foreign company' rules to apply for accounting periods beginning next year, designed to stop multinationals diverting profits to offshore tax havens.
While the measures might appear to be a tightening of Ireland's corporate tax regime – which is often accused from foreign quarters of offering too many loopholes and incentives for companies looking to avoid paying tax – the reality is somewhat different.
According to budget papers, the net expected benefit of the new measures for the Exchequer is zero in a full year. That's nothing; zilch.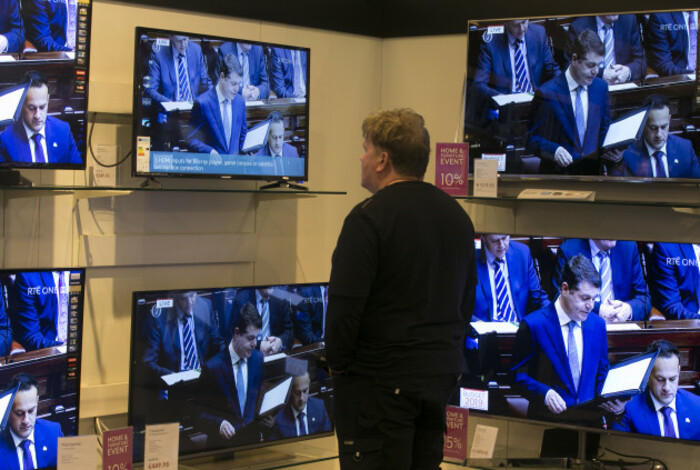 Source: Sam Boal/RollingNews.ie
Brexit recruitment
Although the final outcome of the UK's Brexit negotiations is unknown, the government isn't waiting to find out whether its worst-case scenario of a hard Brexit materialises before launching contingency plans – including customs checks.
Budget documents showed the Revenue Commissioners plan to hire another 270 staff, as well as beefing up its IT, infrastructure and operations "as a result of the UK's withdrawal from the EU".
The move – which would cost an extra €10 million next year for staff, and €3.5 million mainly for IT systems – was needed "to facilitate trade and implement the necessary custom controls and checks at ports and airports", the documents said. 
Meanwhile, the Department of Foreign Affairs and Trade is also getting more resources only months away from the Brexit deadline.
Some €5 million has been earmarked for its "enhanced Brexit response", including increased resources for the passport service "to meet increasing demand" and strengthening Ireland's EU missions.
That budget also included funding for "increased support to those organisations which promote reconciliation and mutual understanding between communities in Northern Ireland, and between north and south on the island" as the possibility of a hard border looms.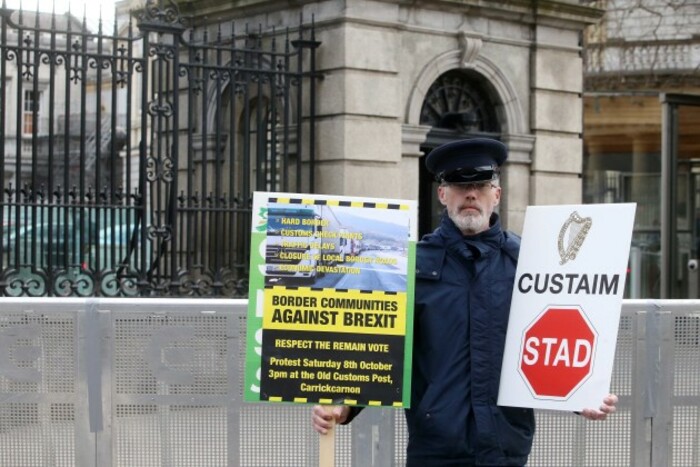 Source: Sam Boal/RollingNews.ie
Disruptive technologies
The grandiose-sounding 'Disruptive Technologies Innovation Fund' was already unveiled as part of the Project Ireland 2040 announcement, however it got another shout-out in Donohoe's budget speech.
Some €500 million was pledged to co-funded projects involving businesses and researchers over the period to 2027. 
However it looks like the big headline sum in the announcement will be back-ended, with costing documents putting the estimated spend on the scheme at just €20 million next year. 
[embed id="embed_3"]
Missing broadband
Despite frequently being raised as one of the most pressing issues across rural Ireland, broadband didn't rate a single mention in Donohoe's budget speech.
The exclusion could be viewed as particularly surprising given that work on the long-awaited National Broadband Plan was scheduled to start this year – although that date has likely been pushed back as the plan's sole bidder only filed its final pitch last month.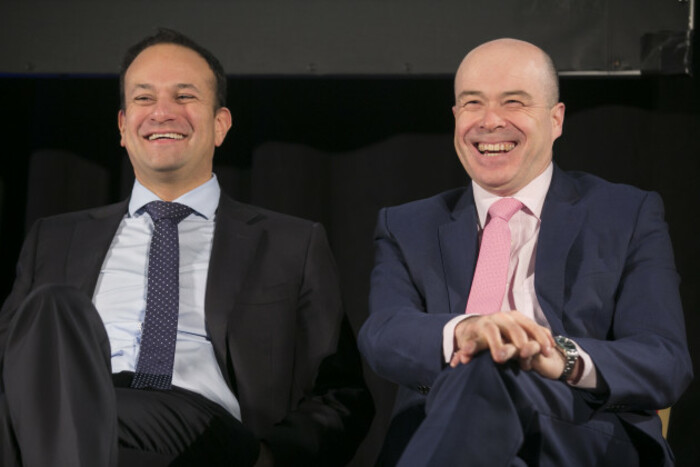 Source: Sam Boal/RollingNews.ie
However budget documents reveal a possible reason why broadband failed to make the grade among the headline announcements yesterday.
A fairly modest €87 million was set aside from the Department of Communication, Climate Action and Environment's 2019 budget for "supporting the National Broadband Plan and promoting digital adoption among small businesses and citizens".
That represents a fraction of the estimated €500 million-plus subvention required to fund the State's share of the plan to connect every premises in the country to fibre broadband.
Sign up to our newsletter to receive a regular digest of Fora's top articles delivered to your inbox.