'A black day for Irish tourism': Restaurants have called for Shane Ross's head
The industry wants the Tourism Minister to step down after losing its special 9% VAT rate.
THE RESTAURANTS LOBBY has called for Tourism Minister Shane Ross to step down from his role following the decision to end the hospitality sector's reduced VAT rate.
In Budget 2019, it was announced that the industry's special 9% VAT rate, initially introduced as a temporary measure in 2011, will increase to 13.5% to generate an extra €466 million for the Exchequer.
The higher rate will apply to hospitality firms and hairdressers, while the newspaper sector will still benefit from the reduced rate.
There was a strong lobbying effort by the tourism and restaurants industry to retain the 9% VAT rate amid concerns that the industry is vulnerable to any shocks that Brexit may bring.
Speaking to Fora, Restaurants Association of Ireland (RAI) chief Adrian Cummins said Shane Ross has "failed at the cabinet table to protect tourism".
"He should consider his position as Minister for Tourism at the cabinet table. He has failed on umpteen occasions to help and protect us. Now our members are looking for accountability in a black day for Irish tourism," he said.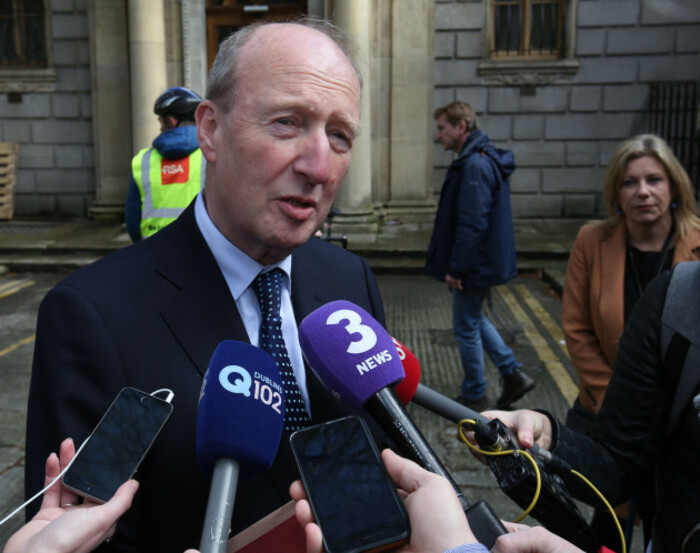 Source: Sam Boal/Rollingnews.ie
When asked to summarise Ross's tenure to date, Cummins said the minister's performance has been "abysmal".
"He's probably the worst tourism minister we've ever had. He clearly didn't protect the industry or put up a fight to protect the VAT rate."
Fora has contacted the Department of Tourism, Transport and Sport for comment.
'Devastating'
Eoghan O'Mara Walsh, CEO of the Irish Tourism Industry Confederation (Itic), said the organisation isn't echoing the RAI's call for Ross to step aside.
"We're not in the business of calling for people's heads," he said. "We're not in the business of personality politics."
However, Itic has expressed disappointment at the government's decision to increase VAT for tourism.
O'Mara Walsh said the increase means that "tourism is undermined and we've weakened our competitiveness".
Adrian Cummins said the tax hike will have a "devastating impact" on the RAI's members.
He said that restaurants and cafes may have to reduce their opening hours, lay off staff or pass on the cost of the VAT increase to consumers.
"It's a bad day for Irish tourism, which is an industry that has helped the economy during the crisis."
'Well signposted'
Grant Thornton head of indirect taxes Jarlath O'Keefe told Fora the tax hike was "well signposted" in advance of today's announcement.
"Many people thought it was going to change last year, certainly in Dublin," he said.
"There was a feeling that (Finance Minister Paschal Donohoe) would only introduce (the higher rate) to hotels and leave restaurants and pubs at the 9% rate. He appears to have moved everything back to 13.5%."
O'Keefe has predicted that the higher rate will have a greater impact on pubs, particularly those in regional areas, than hotels in Dublin, Cork and elsewhere.
However, he believes the decision to allocate an extra €35 million for the Department of Tourism, Transport and Sport to support the hospitality sector will help offset some of the challenges facing businesses located outside Dublin.
Sign up to our newsletter to receive a regular digest of Fora's top articles delivered to your inbox.