Web Summit has agreed a 10-year deal worth €110m to stay in Lisbon
The Ireland-based events company said the Portuguese capital beat out 20 other bids.
WEB SUMMIT HAS agreed a 10-year deal worth a total of €110 million to keep its flagship event in Lisbon until 2028.
The Irish-founded events company this morning said that the Portuguese capital had won a "competitive tender process" against bids from 20 European cities including London, Paris and Berlin.
It said the deal, unveiled in conjunction with the mayor of Lisbon, was worth €11 million a year and included a major expansion of its local venue to enable the event to grow.
The company did not specify how much of the funding was being paid in cash and how much was in other subsidies and benefits.
The venue would be "more than doubled in size" over the coming years, with the first phase completed in time for next year's Web Summit, the company said. Around 60,000 people attended the most recent event, in November last year.
Web Summit shifted its main tech conference from Dublin to Lisbon in 2016 after a high-profile breakdown in relations with the Irish government and complaints about Dublin's ability to handle large-scale events.
The company's CEO, Paddy Cosgrave, said the conference now had "a long-term home", providing certainty to the host country and Web Summit's team of nearly 200 people working across offices in Dublin and other cities.
It had fielded an open bid worth up to €170 million over 10 years from Valencia in Spain, among other reported offers.
The new commitment dwarfs the €1.3 million per year in direct funding the event had been receiving from Portuguese governments for its initial three-year run.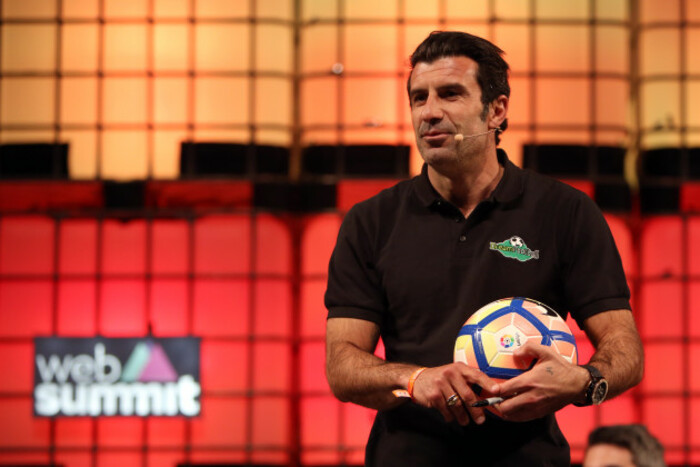 Source: SIPA USA/PA Images
Controversy
Since moving to Lisbon, the event has been credited with lifting the city's profile as a tech hub. However, the move has not been without controversy.
[embed id="embed_2"]
Last year, Cosgrave apologised after Web Summit came under fire from Portugal's prime minister for holding an 'offensive' summit dinner at a national monument.
The company was also criticised for its decision to invite French far-right leader Marine Le Pen to speak at this year's conference. The invitation was withdrawn after a public backlash. 
Meanwhile, Web Summit has since returned to the Irish capital with its smaller MoneyConf event, which brought in some 5,000 attendees in its first local edition this year.
Cosgrave has said the fintech conference would remain in Dublin "for the foreseeable future".  
Sign up to our newsletter to receive a regular digest of Fora's top articles delivered to your inbox.