Irish startup investment plunged last year - here's why things are looking up for 2019
Some bumper deals in 2018 masked a worrying lack of early stage finance for growing firms.
WHILE 2018 WAS a year to remember for a handful of Irish tech firms announcing bumper funding deals, it was one best left behind for the local startup sector as a whole.
Ample investments for the US-headquartered Intercom and Limerick's AMCS – each of which raised €100 million – dominated headlines, while salon-booking company Phorest took on its first significant outside funding with a €20 million deal.
Headquartered and founded in Ireland, fintech firm Future Finance secured two big funding deals in 2018: a €40 million series C round and a £100 million debt facility.
Dublin-based medtech firm Fire1, raised €40 million in January, while in November pharma firm Inflazome also raised €40 million, though the bulk of the latter's operations, including its actual drug development, is in the UK.
Medical device and pharma investments tend to be large as the research and development costs of bringing a product to market are high. 
However these mega-rounds masked a severe shortage of early stage capital, a trend that threatens to have a long-term impact in the industry.
Downward
The Irish Venture Capital Association (IVCA)'s latest figures for VC activity in the country show the amount of money flowing into firms dropped 47% for the first nine months of the year when compared to the same period in 2017.
The tally for the first three quarters of 2018 came to €546 million, making it highly unlikely that the final annual total will come anywhere close to the previous year's near-€1 billion sum.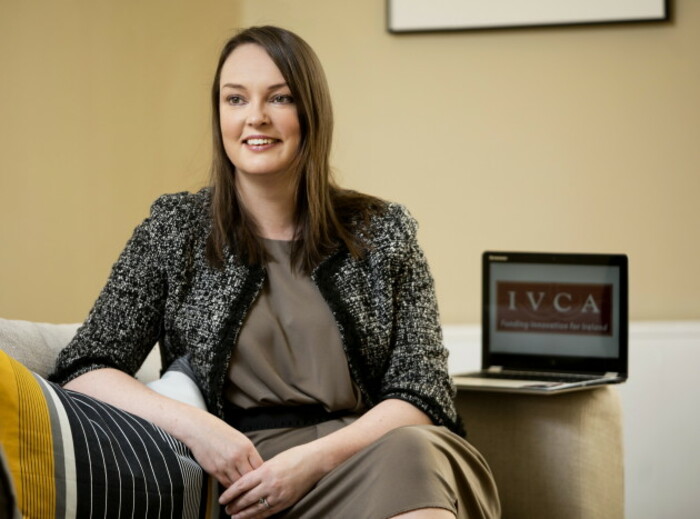 Source: Chris Bellew/Fennell Photography
IVCA director general Sarah-Jane Larkin said 2017 was a "bumper" year, however 2018 had under-performed expectations.
"It would have been hard to beat that or top that (2017 figure) as there were a couple of very significant deals, but I think we still would have expected 2018 to close higher than it's going to close," Larkin said.
"We would have hoped that the fall off wouldn't have been as dramatic."
Startups
Galway medtech firm Neurent was one of the funding success stories in 2018 when it raised €9.3 million from a number of Irish venture backers to fund its US expansion.
However chief executive Brian Shields agreed that the landscape for raising money, especially at the earlier stages, has become very difficult in Ireland.
"I've talked to a number of people about this as they're trying to do the same," he said.
"You need to figure out a way of knowing your potential investor before going near them at all, or a lot of it can just be a waste of time."
He added that startups need to get smarter about how they approach investors and do an "awful lot of homework", otherwise they're wasting their time.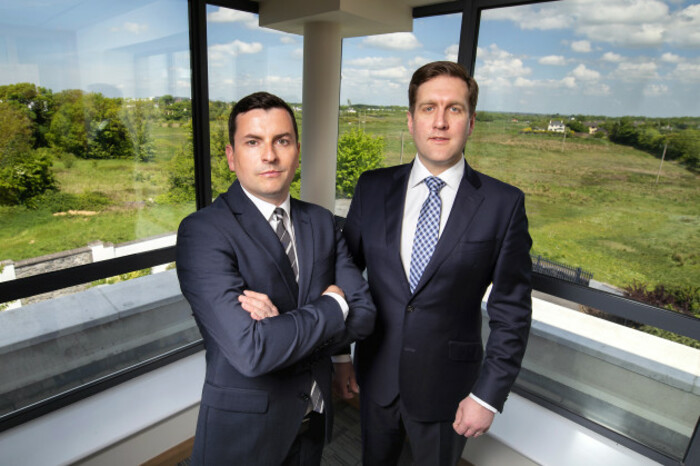 Source: Michael Dillon
"In the case of life science, it's difficult to get early stage venture capital interest," he explained.
"If they've never done a pre-first-in-human study, a pre-clinical investment, are they likely to do it now with you?"
He said that Neurent has enough funds to see it through hiring – it recently grew from two people to seven – and the company is gearing up for clinical trials in 2019. It will likely be another 18 months to two years before Neurent seeks another round.
"That doesn't mean we're not speaking to people because it takes a long time to raise a round if you're bringing in new investors," Shields added.
Changes
Nicola McClafferty, a partner at Dublin- and London-based Draper Esprit, said she expects the "cyclical low" in VC funding to abate in the near-term.
However, she added that many government initiatives intended to drive investor activity continue to deliver lacklustre results.
One such scheme is the Employment Incentive and Investment Scheme (EIIS), a tax incentive for investors that has been dubbed unfit for purpose by various industry players.
Critics regularly take aim at the unattractive rates of tax relief, as well as Ireland's high capital gains taxes on share sales.
"It's treated more like a dead instrument than a real equity driver," McClafferty said.
The government promised some reforms of the scheme in October's budget, although McClafferty is concerned these may be difficult for the government to push through as such changes can be "politically sensitive".
"Anything along this line would be perceived as some tax cuts for the rich and tax cuts for business, and we're just not in the political environment that can support that, which is just the wrong positioning," she said.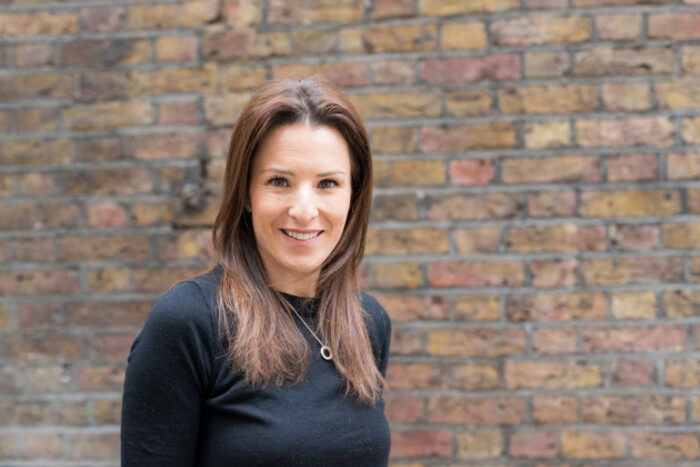 Source: Paul Clarke
"The positioning from a political standpoint is seen as that, rather than supporting core levels of the economy, early stage business and people taking risk to drive employment.
"Unless it's seen as that versus tax incentives that support wealthy investors, (it won't change). I think that's why there hasn't been enough of a focus on it."
Despite these challenges, Draper Esprit's investment ethos hasn't changed, and it will continue to look for Irish deals after backing Dublin's Roomex in 2018.
New funds
After a lacklustre year for investment, Ireland's startup sector is looking forward to a fresh injection of funds in 2019 to turn the tide.
Pearse Coyle, the former CEO of Limerick tech firm NVMdurance, has been raising a fund that will invest in 'deep tech' startups, although he says it will focus on backing ideas rather than people.
"The peculiarities of deep tech are that they are ventures led by a piece of intellectual property as opposed to a team," Coyle said.
"In other words, the founding principle is that somebody has an amazing invention and you can build a company around that opposed to three experienced entrepreneurs."
The as-yet-unnamed fund is based in Dublin but will have a European remit. Nevertheless, three of the four deals it currently has in the pipeline involve Irish firms.
It will be backing ideas at their earliest stages, typically contributing to rounds of between €250,000 to €1 million.
While earlier reports said the fund will be worth around €40 million, Coyle told Fora that now there is no fixed amount – although he added it was being backed by a number of wealthy tech investors.
Dublin BIC is also in the midst of raising a €30 million seed fund that will invest in early stage companies in a broad range of fields from medtech to cybersecurity.
Michael Culligan, chief executive of Dublin BIC, previously told Fora that it would likely invest between €250,000 and €650,000 in rounds.
Meanwhile others are continuing with their existing strategies. Frontline Ventures said it will be sticking with its active fund and won't be raising more money to deploy in 2019. It made five new Irish investments in 2018 and expects similar moves this year.
For Draper Esprit's McClafferty, moves such as these will be necessary to bulk up the availability of its future deals in Ireland. If the seed void isn't addressed, firms like hers will also feel the pinch on viable scale-up companies.
"It's concerning for the pipeline, no question. If there's a gap at the seed stage and companies aren't getting seed funded then inevitably they're not coming through to the stage that we like to invest."
Get our NEW Daily Briefing with the morning's most important headlines for innovative Irish businesses.