Here's what is troubling the tourism industry as it braces for 'choppier waters' in 2020
Environmental concerns, late bookings and eroding confidence are trickling through the market.
AFTER SEVERAL BLISSFUL years of growth, the outlook for the tourism industry has been increasingly bleak in recent months.
The Irish Tourism Industry Confederation has warned of a softening market and has forecast "choppier waters" in 2020.
According to the latest 'situation and outlook analysis' report from State-backed agency Tourism Ireland, which markets the island as a holiday destination overseas,  a "subdued sentiment" is trickling its way down through both overseas-based and domestic tourism businesses.
Global economic unease and the uncertainty surrounding Brexit is taking its toll on the travel market, but so too is a pattern of late bookings and increased price competition in some markets.
'Subdued' Britain
It is well-documented that since the 2016 Brexit referendum, Britain – our main overseas tourism market – has become increasingly volatile, with currency fluctuations making Ireland a comparatively more expensive holiday destination.
The threat of a no-deal Brexit and the complications that it may bring has also hurt consumer confidence, with the Association of British Travel Agents and Tour Operators launching a "reassurance campaign" aimed at encouraging the public to book holidays if Britain leaves the EU without an exit agreement.
Figures from the British Office of National Statistics, cited by Tourism Ireland, show that total outbound travel from Britain for the first half of 2019 decline by 2%. During the same January-June period, the Central Statistics Office (CSO) recorded 1.79 million trips from Britain to Ireland, an increase of 0.5%.
Despite the slight bump in visitor figures, Tourism Ireland said the outlook for Britons travelling here "remains mostly subdued … with Brexit-related concerns and exchange rate deficits continuing to have a dampening effect on sentiment and booking behaviour".
The agency noted that airlines have reported a continued trend of late bookings among British passengers, a behaviour that has benefited online travel agents.
Other factors besides Brexit have also impacted the market. For example, the collapse of travel company Thomas Cook, which triggered the biggest ever peacetime repatriation, has "reportedly caused unease in the market and negatively impacted on holidaymaker confidence in the travel industry".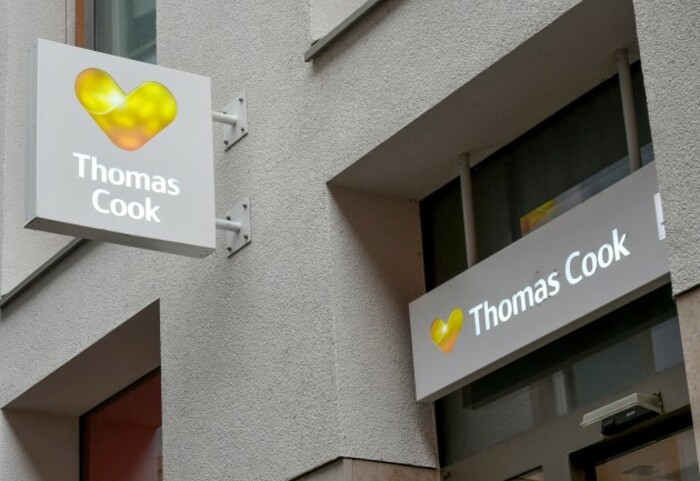 Source: Winfried Rothermel/DPA/PA Images
Rest of Europe
Outbound travel from Germany, Ireland's largest individual European market after Britain, slowed down for the first eight months of 2019 amid worries about the economy.
Though consumer confidence among Germans has recently increased slightly, Tourism Ireland reported that the market "isn't yet seeing an uplift in holiday bookings".
The outlook for the coming months suggests that growing fears about the economy combined with Brexit-induced uncertainty and weakened group travel business to Ireland will result in "a weak remainder of the year" with 2020 expected to be a challenging year for the trade.
The Spanish market performed strongly from January to August based on air traffic statistics, but it is expected that outbound travel from the country – which held its fourth general election in four years – has slowed down in August and September given the political uncertainty.
Travel from Italy to Ireland also weakened during the summer, with CSO figures showing that trips here decreased by 4.5% to 137,000 during the peak June-August period. As a result, Tourism Ireland forecast that the outlook for the number of Italians travelling here during the final months of the year is "subdued".
Going green
A previous Tourism Ireland analysis recorded an increase in "flyskam", or a "shame of flying", among holidaymakers in the Nordic countries due to environmental concerns.
That issue has continued to grow in the region, according to the latest review, which is evident in the domestic tourism market with Scandinavian carrier SAS Airlines planning for the large-scale production of advanced biofuel and Nordic tourist boards running industry events to address eco-friendly tourism.
Scandi companies are also introducing "land-based travel" policies to avoid hampering environmental targets by racking up air miles on work-related trips.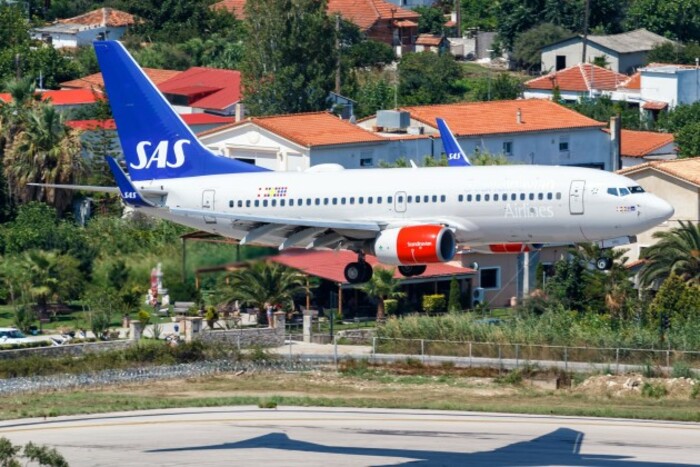 Source: Markus Mainka/DPA/PA Images
As well as impacting the decisions of Nordic travellers, the issue of sustainable travel has now emerged in other markets. Tourism Ireland reported that "flying shame" has extended to the Netherlands, where flag carrier KLM attributed a decrease in bookings on certain routes to the phenomenon.
Environmental sustainability is also emerging as a key trend in France, Ireland's fourth-largest market, with more than half of French tourists holidaying at home this year following a government promotional campaign for 'staycations', according to Tourism Ireland's report.
During the summer, France announced that it will introduce a tax on airlines flying from its airports. This will likely impact the plans of Gallic travellers in 2020.
Across the Atlantic
The US and Canada have been the strongest performing tourism market in recent years, thanks in part to an increase in air connections between Ireland and North America.
The outlook for travel companies dealing with the US and Canada remains positive, according to Tourism Ireland, with American tour operators particularly relieved to see an increased supply of hotel accommodation in Dublin, with 4,300 extra rooms coming on stream throughout this year and next.
The forecast for the so-called emerging markets of China, the UAE and India – which account for a smaller slice of Ireland tourism pie, but have shown strong overall demand for outbound travel – is also positive.
Ireland has increasingly featured in the winter and spring itineraries of Chinese tour operators with golf-based tourism providing popular.
Travel to Ireland from the UAE was strong during the summer, though Tourism Ireland highlighted that a delay in processing visas remains "a slight concern for key travel trade in the market".
Visa applications from India to Ireland grew 27% year-on-year in the eight months to the end of August.
Get our Daily Briefing with the morning's most important headlines for innovative Irish businesses