'Shame of flying' is partly to blame for a 'weaker pattern' of European holidaymakers here
Environmental concerns impacted the decisions of Nordic and Dutch holidaymakers.
VISITOR NUMBERS TO Ireland from mainland Europe weren't as high as expected, according to a recent report from Tourism Ireland – and environmental concerns impacted the decisions of travellers in some individual markets.
The State-backed tourism marketing body's latest 'situation and outlook analysis report' showed that there was a 3.7% year-on-year increase in the total number of overseas trips to Ireland from January to May, resulting in nearly four million trips to these shores.
However, Tourism Ireland noted that mainland Europe – where tourism bigwigs have been concentrating their promotional efforts in the wake of Brexit - showed "a weaker pattern for the year so far" and had declined by 4.6% in the month of May alone.
Though the number of European trips here was up 3.2% to 1.46 million trips, Tourism Ireland called the weaker-than-expected performance of the market a "cause for concern".
Looking at individual markets, Germany – following a period of double-digit growth in visitor numbers to Ireland – is experiencing lower than expected holiday bookings thanks to Brexit jitters, as previously reported by Fora,
However, Tourism Ireland said recent high temperatures on the mainland continent have anecdotally had the effect of raising German curiosity about Ireland, with our cooler climate offering a relief from Europe's record-breaking heat.
Environmental concerns
Growing environmental concerns are also having an impact on the amount of outbound travel from some countries, particularly in Northern Europe. 
A recent study by the Dutch Association of Travel Agents and Tour Operators showed that more than half of travellers in the Netherlands are considering the environmental impact of their travel before picking a destination. 
Though the Nordic countries are not a major player in the Irish tourism sector, Tourism Ireland's report showed a rising trend of "flygskam" – or a "shame of flying" – among holidaymakers in the region.
Last year, Swedes made 500,000 fewer overseas journeys for leisure than the year before while the Danish government recently introduced legislation to reduce emissions by 70% and has encouraged less travelling by air.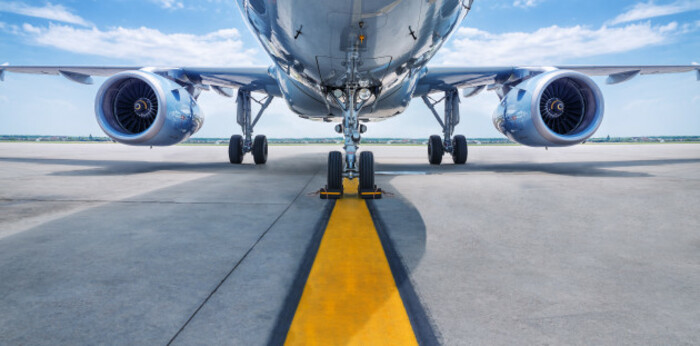 Source: Shutterstock/frank_peters
Promotional campaigns
Overall, there was a 3.2% increase in visitors from mainland Europe to Ireland – some 1.46 million trips – from January to May compared to the same period in 2018.
There was been a 0.8% increase in British visitors – or 1.48 million trips – for the same period.
Earlier this month Tourism Ireland announced plans to go ahead with a major promotional campaign in Britain despite warnings that Brexit could cost the industry in Ireland as much as €400 million.
The body, along with sister agency Fáilte Ireland, also recently supported the filming of a documentary to be broadcast in Italy.
A popular travel series entitled Freedom Beyond the Border will be broadcast to one million Italians and will showcase some lesser-known Irish attractions like Clonfert Cathedral in Galway and St Patrick's Purgatory on Station Island, Co Donegal.
Get our Daily Briefing with the morning's most important headlines for innovative Irish businesses.