Following one false start, 'stationless' share bikes are coming to Dublin's city centre
The council has called for operators to apply for licences to set up in the capital.
DUBLIN COUNCIL HAS issued a call for 'stationless' bike-sharing firms to apply for licences to operate in the capital after last year blocking the launch of the city's first operator.
In December, the council introduced bye-laws to regulate the rental of so-called dockless bikes – which will compete with the existing Dublinbikes station-based cycle network.
The new policy regulates the operation of on-street bicycle hire schemes in the Dublin City Council's administrative area only. Similar schemes are already in operation in other areas of the county, including South Dublin and Dún Laoghaire Rathdown.
Both these services are being run by local firm Bleeperbike, which last year had its Dublin city centre launch stopped when the local authority determined that draft bye-laws to regulate the service were required.
Under the new system, all stationless bikes will need to be stored at designated bike racks and stands. The licence holders will be responsible for removing bikes that are not parked at official racks.
Bike-sharing schemes from China to Australia have suffered problems from bikes being dumped in public places such as streets and waterways.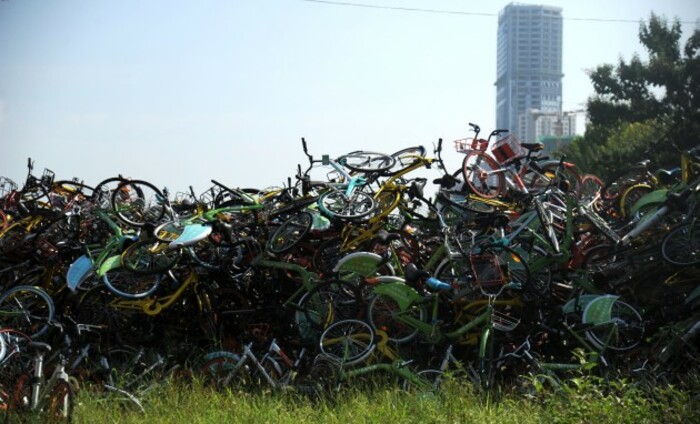 Source: TPG
'Prudent' rules
Several firms expressed an interest in bike-sharing operations in the capital during Dublin council's consultation period, including Bleeperbike and Ireland-based Urbo.
Hugh Cooney, the founder of Bleeperbike, confirmed that he intended to apply for a licence to operate in the city.
In its submission to Dublin council last year, Bleeperbike suggested the bye-laws needed to include a stipulation that stationless bikes should always be locked to stands when parked.
"We think that Dublin City Council's decision to insist stationless bikes are locked to bike racks is a prudent one, something that many other European local authorities overlooked when drafting their own bye-laws," Cooney told Fora.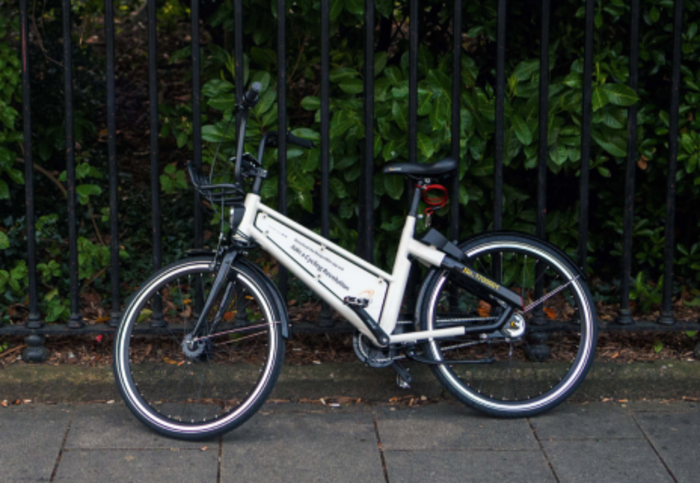 Source: BleeperBike
Urbo, an Irish stationless bike startup which launched in the UK last year, also made a submission to the local authority, as did Beijing-based Ofo, which operates in 17 countries worldwide.
At the time of publication, neither company had confirmed to Fora if they intended to apply for a licence.
Bye-laws specifications
According to the new bye-laws, an operator's initial permits will be valid for a duration of 12 months. After this period, operators can apply to renew their existing licence for a further three years.
Firms that want to attain a permit will be required to pay an annual licence fee of €200 and a charge of €50 per bike in their fleet. In its submission to the council, Urbo argued that there should be no fee charged per bike.
Dublin council told Fora that it will limit the number of licences issued to stationless bikes operators.
The local authority would not confirm the exact number of licences that will be handed out, adding that a decision on this matter will be made once applications for licences have been received.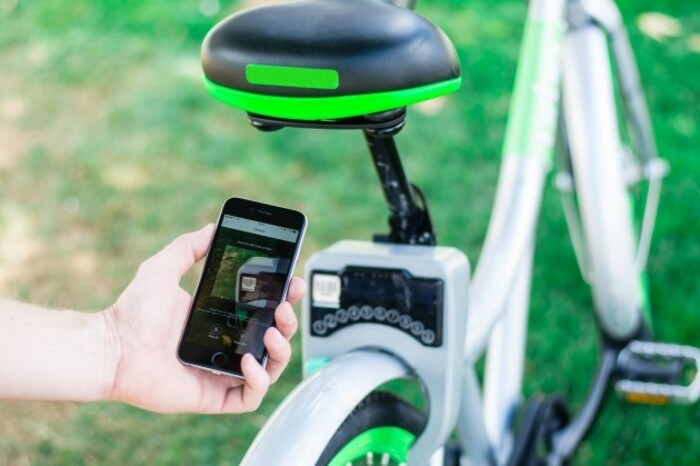 Source: Urbo
There is no restriction on the number of stationless bikes that can be introduced by any one operator, but the council has the option to define an upper limit.
RTÉ previously reported that 600 bikes will be put on the streets in April, with the plan to introduce a further 1,500 in due course.
The bye-laws also require operators to provide anonymised real-time journey and location data for each bicycle to Dublin City Council.
Sign up to our newsletter to receive a regular digest of Fora's top articles delivered to your inbox.