This Irish bike-sharing startup is launching in London – but its Dublin plans are on ice
Delayed bye-laws have held up Urbo's roll out here.
A FLEDGLING IRISH startup has announced it will launch its 'stationless' bike service in the UK – but plans to bring the service to Ireland are firmly on ice.
Starting next month, Dublin-based startup Urbo will place 250 bikes in London borough Waltham Forest with plans to roll out to the service to more areas of the city, where several rival bike-sharing services are already in operation.
The early-stage company was co-founded by engineer Shane Connaughton, who has been involved in selling bikes to several major retailers, and Iain Cameron, the managing director of Bike to Work.
Dublin School for Grinds owners Brian and Tom McGovern are also co-founders of the startup, which was only set up a couple of months ago.
Connaughton said the firm will move into new cities across Europe over the next 12 months and also branch out into other London boroughs.
He added that the firm has reached out to Irish councils to try to set up pilot schemes in different areas of Ireland.
Earlier this year, Irish startup BleeperBike attempted to roll out a similar bike-sharing model in Dublin, but its plans were swiftly stifled by Dublin council.
Source: Urbo
The council said BleeperBike did not have permission to launch such a scheme and removed the startup's bikes from the streets.
BleeperBike's launch has now been pushed back several months until Dublin City Council puts in place bye-laws to govern the sector.
It was planned that draft bye-laws would be brought to the council early this month. However a spokeswoman told Fora that "a number of issues arising as a result of submissions received" meant the regulations would likely not be ready until November.
Connaughton said he wants to discuss setting up a partnership with Dublin council once bye-laws are in place.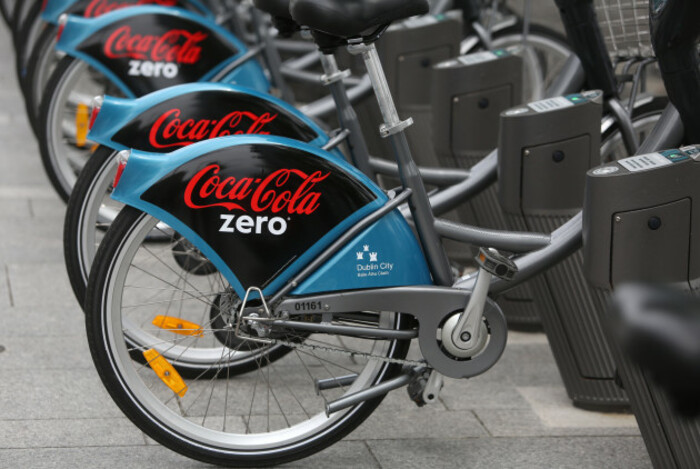 Source: Sam Boal
Stationless
Unlike the network of Dublinbikes which require users to park at specific locations, Urbo's service has no docking stations.
Users are required track down the digitally-operated bikes using Urbo's app and activate a bike by scanning a QR code.
When riders are finished, they can park the bike at any location and click the lock back in place. Urbo charges users £0.50 for every half hour of use in London, where several other operators – including Singapore firm oBike and China's Mobike – have already rolled out.
Sign up to our newsletter to receive a regular digest of Fora's top articles delivered to your inbox.
read more on