This development on the site of An Post's former depot has hit the market for over €150m
The office block is owned by a group linked with well-known developer Pat Crean.
AN UNDER-CONSTRUCTION OFFICE block in the heart of Dublin's 'Silicon Docks' has just gone on the market for over €150 million.
Dubbed 'The Sorting Office', the project will bring an extra 203,700 sq ft of office space to the area that already has a high concentration of tech firms. It is located on the site of An Post's former sorting depot on the corner of Cardiff Lane and Hanover Street East.
The eight-storey development has been brought to market by estate agent CBRE on behalf of Marlet and M&G Investments – a firm connected to one of Ireland's best-known developers, Pat Crean.
Crean is the owner of Dublin-based development firm Marlet Property Group – a company focused on commercial and residential development in Dublin.
Marlet has 45 existing and in-development sites across the capital, with over 4,000 residential units and approximately 650,000 sq ft of commercial space.
In 2014, Crean's group signed an agreement with M&G Investments – a London-based property investment firm with operations across Europe and Asia.
The site was purchased two years ago by Marlet and M&G Investments from An Post for roughly €40 million.
The office building is currently under construction and Marlet and M&G Investments are seeking a buyer on the basis of the project being completed.
The Sorting Office is priced at roughly €750 per sq ft, which would value the property at just under €153 million.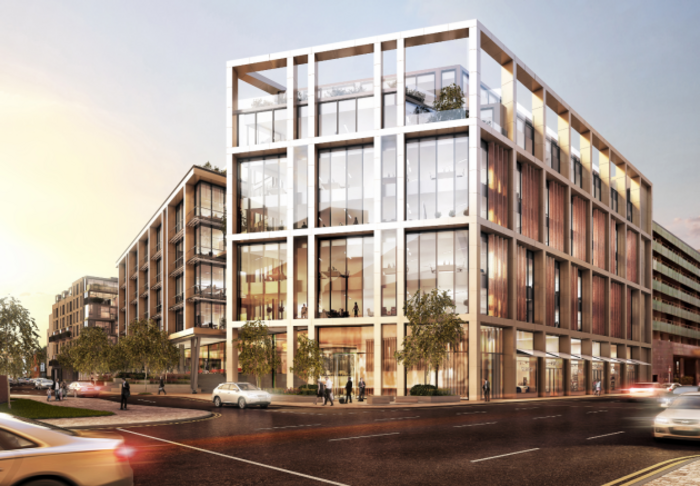 Source: CBRE
The development is due for completion in the latter half of 2019 and will have 26 car spaces and 318 bicycle spaces.
The new office block was designed by Henry J Lyons Architects and will bring more office space to an area of the city that contains some to the biggest tech firms in the world.
Facebook, Twitter and Airbnb all have a presence in the area which has been dubbed the 'Silicon Docks'.
Office space demand
The Irish capital has been criticised for its lack of office space to house firms eager to expand or relocate operations to Dublin.
According to market research from property investment firm Catella, the city lacks suitable office space to house its clutser of startups.
[embed id="embed_2"]
Larger firms are also facing shortages as UK-based firms look to relocate operations to Ireland following the Brexit referendum.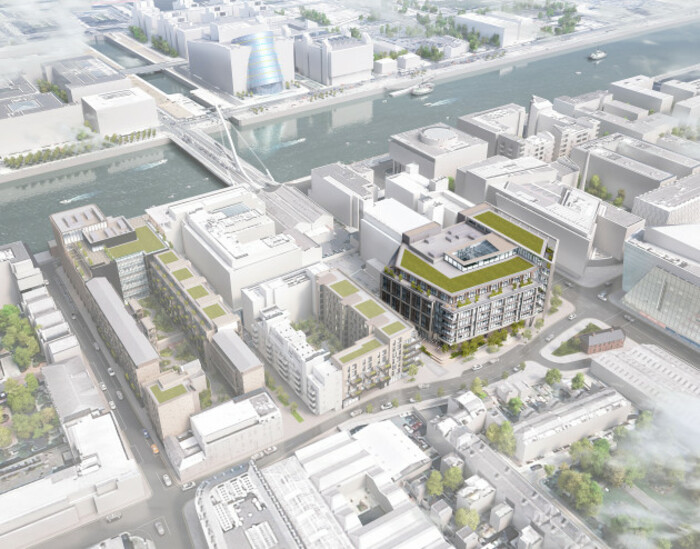 Source: CBRE
According to the latest CBRE figures, office rents in Dublin city centre remain stable, with rents at approximately €673 per sq m.
It added that investor demand for prime office accommodation remains high.
At the end of last year, the estate agent revealed that office space in Dublin was being snapped up at levels that hadn't been seen since the Celtic Tiger.
Sign up to our newsletter to receive a regular digest of Fora's top articles delivered to your inbox.