One of Ireland's biggest landowners gets permission for hundreds of Dublin apartments
Marlet Property is planning 320 apartments in four-storey blocks at the Cabra site.
ONE OF THE country's most prolific residential land buyers has just got the green light to build hundreds of apartments in Dublin.
In November, Crekav Landbank Investments was granted permission by Dublin City Council to build 320 apartments at the former CIE lands in Carnlough Road, Cabra.
The apartments will mostly be built in the form of four-storey blocks.
The project will also see the construction of over 3,000 sq ft of commercial floor space, a supermarket, a creche, 420 car parking spaces and 320 bicycle parking spaces.
Crekav had previously applied to build 387 apartments at the site but withdrew the application in November 2015 before applying again a few months later with a slightly scaled down version of the venture.
The decision to grant the project permission had been appealed to An Bord Pleanála, however that petition was recently withdrawn leaving the way clear for the development to go ahead.
New Generation Homes
Crekav is one of the country's most prolific landowners and is working on several major projects across Dublin.
The firm was set up by Greg Kavanagh and his long-time business partner Pat Crean, two of Ireland's best-known developers.
Crekav is a subsidiary of Marlet Property Group, which was formed out of the split of New Generation Homes. New Generation was founded during the trough of the recession by Kavanagh when he was just 25.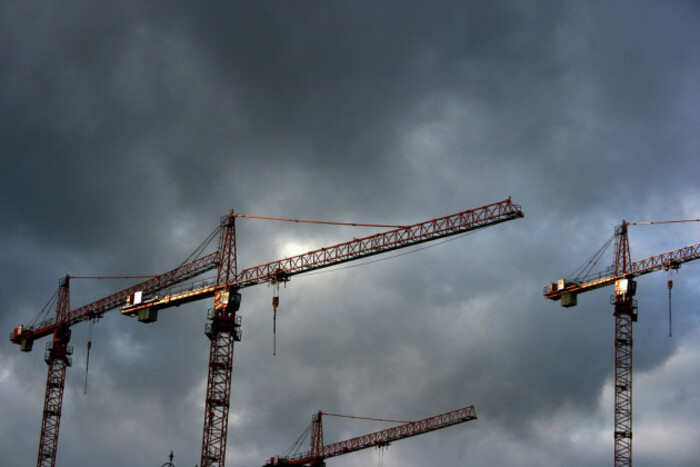 Over the next few years, Kavanagh and New Generation spent hundreds of millions buying up development land around the capital and working on several large housing projects.
Kavanagh exit
Last year Kavanagh received what was reported to be a huge payout to exit New Generation, whose assets were acquired by London-based M&G Investments.
The vast majority of New Generation's land and assets moved to a company called Marlet Property Group, which is headed up by Pat Crean.
Crean is also a director of Crekav, while Kavanagh recently resigned as a director from the company's board.
Crekav has also been involved in a controversial plan to build hundreds of housing units beside St Anne's Park in Raheny.
The initial attempt to get the project off the ground failed after the wrong name was included by developers New Generation Homes in its planning application to Dublin City Council.
This article was updated to clarify that Crekav is a subsidiary of Marlet Property Group, not New Generation Homes.
Sign up to our newsletter to receive a regular digest of Fora's top articles delivered to your inbox.