Michael O'Leary's pay package climbed even higher last year
The Ryanair chief heads a list of the best-paid European airline bosses.
RYANAIR BOSS MICHAEL O'Leary's pay package soared higher over the past year, with his salary and incentives hitting nearly €3.26 million.
The figures, included in the budget carrier's annual report, put the Irish CEO at the top of the remuneration list for European airline bosses after his earnings increased nearly €100,000 on the figure for 2016.
The jump in O'Leary's pay came from an increase in his performance-related bonus, which rose from €855,000 in 2016 to €950,000 for the current fiscal year.
His base pay stands at €1.06 million, while €1.25 million of his total wage comes from share-based remuneration.
O'Leary owns 3.8% of the airline's shares – worth €836 million based on the current price. Last month he sold down his stake slightly, offloading shares worth €72 million at the time.
Compared to other EU airline CEOs, O'Leary is one of the highest paid on the continent. According to figures in Ryanair's annual report, he now earns more than the bosses at Lufthansa (€3.12 million), IAG (€3.04 million) and EasyJet (€1.86 million).
However O'Leary's latest pay package still puts him well short of being the best-paid head of an Irish company.
Albert Manifold, the chief executive of building materials group CRH, took home an eye-watering €10 million last year – a record for an Iseq-listed firm.
Three years ago, the Ryanair chief executive signed a five-year contract – a deal that committed him to the company until September 2019.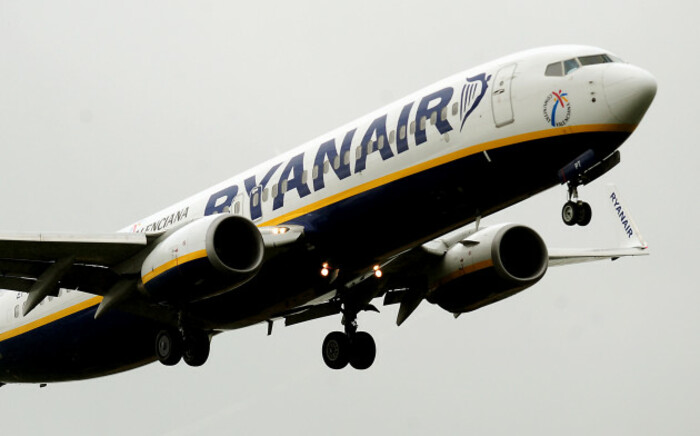 Source: Rui Vieira/PA Images
Growth
Ryanair posted a profit of just over €1.3 billion in the financial year that ended 31 March 2017, up from €1.2 billion for the previous 12-month period.
The airline said that it expects traffic to grow by 8% to 130 million by the end of March 2018.
In a letter to shareholders as part of the annual report, O'Leary noted that the airline has had a "robust" year despite terrorist events in a number of European cities and "curveballs" like the UK referendum to leave the EU.
He said during the fiscal year, Ryanair opened 10 new bases and grew its fleet to almost 430 aircraft.
It created 1,500 new jobs as the headcount at the airline grew to 13,000, while it also expanded it in-house tech development unit Ryanair Labs to over 350 people. Ryanair also opened its third tech hub in Madrid.
Sign up to our newsletter to receive a regular digest of Fora's top articles delivered to your inbox.