Ryanair wants more brands for its airline group - but it may not find any easy targets
Chief executive Michael O'Leary said the Dublin carrier could add one or two names to its collection.
MICHAEL O'LEARY SAYS Ryanair could add more airlines to its stable of brands, but aviation pundits say there aren't many obvious targets right now – unless the outspoken CEO is willing to compromise.
Ryanair yesterday that it had completed a full acquisition of Laudamotion, a low-fare carrier founded by ex-Formula 1 champion Niki Lauda.
The Irish airline had previously bought a 75% stake in the company. The financial details of the transaction completed in December for the remaining 25% were not disclosed.
Speaking to reporters in Vienna, Michael O'Leary added that Ryanair could "in the next number of years" acquire one or two small airlines that would be operated on a standalone basis similar to Laudamotion and its Polish charter subsidiary, Ryanair Sun.
"I'd like to see Ryanair evolve as kind of a group of different airlines. We will have Ryanair based out of Ireland, you'll have Laudamotion based out of Austria, you'll have Ryanair Sun … in Poland," O'Leary told a news conference.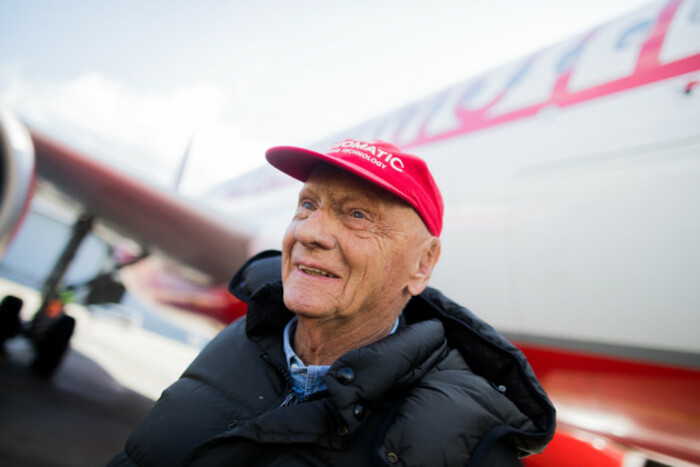 Source: Rolf Vennenbernd/DPA/PA Images
However, Goodbody analyst Mark Simpson said that Ryanair may not find suitable prey in the current marketplace.
"I don't think I buy the idea that they are an acquirer of brands," he told Fora.
"Laudamotion was opportunistic … From our perspective it made sense. Lauda can be taken as a whole and restructured on the cost front. It can be a win for them."
Simpson said there currently isn't an "obvious target" for Ryanair in terms of a brand it could operate on a standalone basis.
Instead, he believes the airline will continue its usual practice of snapping up failed rivals' assets and consolidating them into Ryanair: "It's (airport) slots they'd be interested in."
Compromise
Eoghan Corry, editor of trade publication Travel Extra, said that while there are several airlines that would be a good buy today, most have a long-haul division or ambitions of entering that market – which may not suit all-short-haul operator Ryanair.
[embed id="embed_2"]
"The question is, would (Michael O'Leary) be interested in an airline with a long-haul dimension? If he was, there are three or four that would be of huge interest," he said.
"(O'Leary) certainly has the money, the management skills and relationships to buy. The question is, what compromise is he prepared to do?"
Corry cited Norwegian Air, TAP Air Portugal and Finnair as suitable potential acquisitions if Ryanair was willing to negotiate with long-haul operators.
However, O'Leary has previously stated – in typically colourful language – that Ryanair isn't interested in 'falling knife' Norwegian.
The Scandinavian budget airline was on Aer Lingus owner IAG's radar until last week before launching an emergency fundraising to keep itself afloat.
Get our NEW Daily Briefing with the morning's most important headlines for innovative Irish businesses.