'We don't catch falling knives': Ryanair denies courting rival Norwegian Air
The Scandi airline's CEO said the Irish carrier has 'shown interest' in it.
THE CEO OF low-cost carrier Norwegian Air Shuttle said Ryanair expressed interest in potentially buying a chunk of its business – a claim the Irish airline has firmly denied.
In an interview originally published by Reuters news agency, Norwegian chief executive Bjørn Kjos said Ryanair has "shown interest" in the Scandinavian carrier and brought the matter up with the company's board.
When asked to confirm the comments Kjos made to Reuters, a spokesman for Norwegian told Fora: "You can take our CEO's comments as a matter of fact. We have nothing further to add."
However, a Ryanair spokesman said "there is no truth to these claims".
"We have not made an approach to Norwegian and we have no interest. Our CEO has repeatedly said we believe (Norwegian Air Shuttle) will go bust as oil rises to $80 a barrel and we don't catch falling knives," he said through a statement.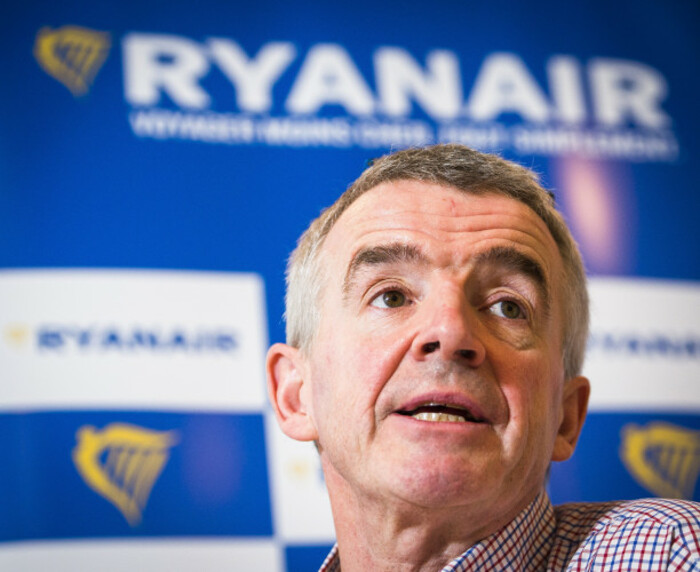 Source: Laurie Dieffembacq/PA Images
IAG interest
Following the announcement of its financial results for the first three months of 2018, Norwegian said it has received "several inquiries" since Aer Lingus parent IAG took a minority stake in the company and hinted at a potential takeover.
In April, IAG – which also owns British Airways – said it was considering a potential takeover of the low-cost carrier, although no formal discussions had taken place.
At the time, IAG said it considered Norwegian to be "an attractive investment".
It said buying a 4.6% stake in the airline was "intended to establish a position from which to initiate discussions with Norwegian, including the possibility of a full offer for Norwegian".
Ryanair's outspoken boss, Michael O'Leary, has frequently suggested that Norwegian will "go bust" as fuel prices climb, a claim the carrier has rejected.
Earlier this week, the Irish airline said it's planning to build a "substantial" European aviation group over the next three years after establishing a Polish subsidiary and setting in motions plans buy a majority stake in Austrian carrier LaudaMotion.
A number of pundits have questioned the sustainability of Norwegian's business model and its rapid expansion. As previously explained by Fora, the outfit is facing stiff competition from powerful flagship airlines on the transatlantic market.
Sign up to our newsletter to receive a regular digest of Fora's top articles delivered to your inbox.