Ryanair plans to buy a majority stake in a new Austrian airline founded by an F1 legend
If approved, the Irish carrier is expected to spend €50m getting LaudaMotion off the ground.
RYANAIR HAS ANNOUNCED plans to buy a majority stake in Austrian airline LaudaMotion, a low-fare carrier founded by ex-Formula 1 champion Niki Lauda.
In a notice to the London Stock Exchange, Ryanair said it has entered into a binding agreement with Lauda to support his plan to develop the Vienna-based carrier.
As part of the deal, Ryanair will first acquire a 24.9% stake in LaudaMotion. It said this will increase to 75% "as soon as possible", pending EU competition approval.
LaudaMotion hopes to launch a range of scheduled and chartered services from Germany, Austria and Switzerland to Mediterranean holiday destinations.
Founded by Niki Lauda, LaudaMotion acquired many of its assets – including A320 aircraft – from Niki, another airline that had ties to the ex-Formula 1 racer.
Niki was previously owned by the failed airline Air Berlin and filed for insolvency in January of this year.
According to the Financial Times, Aer Lingus parent IAG was originally the successful bidder for Niki. However, the sale was overturned in January when insolvency proceedings moved from Germany to Austria, where Lauda successfully bid for the carrier's assets.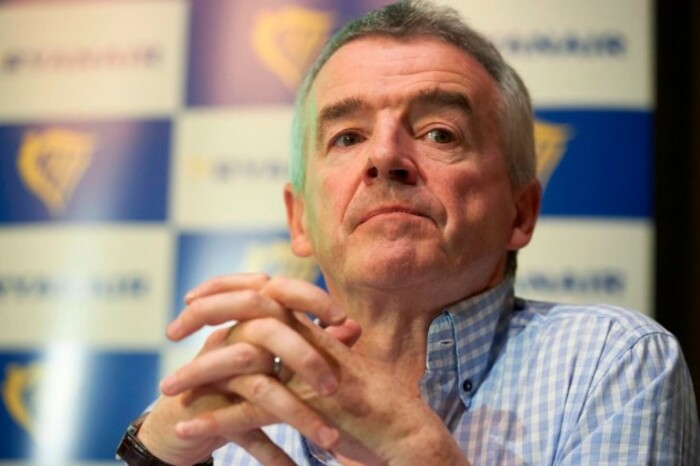 Source: Niklas Halle'n/AFP/Getty Images
As part of the proposed deal between LaudaMotion and Ryanair, Lauda will chair the board of the new airline and oversee plans to get it off the ground.
Ryanair will provide financial and management support to the new carrier as well as six wet-lease aircraft for 2018.
Wet leasing is when an airline, in this case Ryanair, provides the aircraft and crew to another carrier. The company providing the aircraft is also responsible for maintenance and things like insurance.
If approved, the deal will provide Ryanair a stronger foothold in Austria and Germany. As previously explained by Fora, the Irish carrier is keen to shift its North European focus from the UK to more stable central markets.
Commenting on today's announcement, Ryanair boss Michael O'Leary said LaudaMotion will "grow more rapidly" with access to the budget carrier's fleet and financial resources.
He claimed the partnership is "good news for Austrian and Germany consumers/visitors who can now look forward to real competition, more choice and lower fares".
According to a note from Davy analysts, the cost of the investment to Ryanair will be less than €50 million, although the airline will provide an additional €50 million to cover start up and operation costs for the first year of business.
Both sides expect LaudaMotion to reach profitability by its third year in operation if the plan to grow the business to a fleet of at least 30 Airbus aircraft is successful.
Sign up to our newsletter to receive a regular digest of Fora's top articles delivered to your inbox.