'Startups are of little economic value. It is only when they scale that they create jobs and wealth'
Helping more 'scale-up' companies should be the government's top priority next year.
IN MY ADDRESS to the recent IOT World Conference, I spoke about the urgency of the scaling agenda for our country in the 'internet of everything' era we are now rapidly entering.
Not only is the geopolitical landscape undergoing upheaval in the US and the EU post-Brexit, we are also seeing the biggest challenge to our tax system and the foreign direct investment that it brings.
The final element in the perfect storm that is gathering over the call centre-type business units some tech corporates have located in Ireland was highlighted by the book Startup Nation some years ago.
It sets out that the mission-critical work of many multinationals is located in Israel, while their customer support and sales functions are located in Ireland.
Rapid advances in artificial intelligence will shortly remove whole layers of employment currently provided in this business function by the likes of Google, Facebook, Linkedin, and many national and international banking operations located here.
Source: Brian Lawless/PA Wire
Why scaling companies? 
As the FDI agenda becomes ever-more competitive and challenging, we need to focus on the things we can control, like improving and aligning the 'scaling' agenda in our country so that more startups grow successfully from Ireland.
London's TechCity initiative was designed to create urban regeneration in the Shoreditch area of London, which it has done very successfully. It has now gone on to build a national mandate for the agenda of digital transformation and released an insightful report earlier this year.
Their research found the following in respect of why national policy should support tech companies:
It's cheaper: Costs to launch a successful tech startup have fallen from £3.3 million in 2000 to £3,200 in 2011
It's faster: Tech companies established in 2003 took 72 months, on average, to reach 100 million users. Those founded in 2009 took just 25 months to reach the same user level
It's global: Tech companies established in 2003 took 41 months, on average, to enter global markets. Those founded in 2009 took just 22 months.
Source: David Parry/PA Wire
So what is the scaling problem?
To quote the European Digital Forum, "Not enough European companies move decisively from the startup to the 'scale-up' phase."
This scaling challenge is common in advanced economies and, to a degree, undermines the significant investment being made by state agencies around the world in maximising the creation of new startups.
Research by the UK Scaling Initiative found that only approximately 1% of companies scale to a level where they create significant numbers of jobs and wealth.
The findings are similar in the US, where Credit Suisse found that only 45% of startups will last five years, only 30% will last 10 years and up to 75% will have no growth in headcount after getting established.
What needs to change here
Ireland now has record numbers of startups, thanks in part to one of the most comprehensive state-funded support systems for entrepreneurs in the developed world. However startups in and of themselves are of little economic value, it is only when they successfully scale that they create jobs and wealth.
When I joined with a number of others in founding Startup Ireland in 2013, our goal was in part to seek to understand how the success rate of Ireland's startups could be improved.
One of the co-founders, Sean Blanchfield, often said that growth-orientated tech entrepreneurs have only two questions for their startup: Where do I get my first big order (and the bigger the better) and, with that order, where can I get funding as quickly as possible?
Sean's insight was confirmed by research we conducted in 2015 in conjunction with Amarach Research. It was identified that the biggest challenge Irish entrepreneurs face is accessing the supports, customers and funding they need to scale successfully.
Reflecting the lack of engagement by large corporates in Ireland with entrepreneurs and startups, only one in 10 of the respondents replied that they had benefited from support from a large corporate in seeking to grow their business.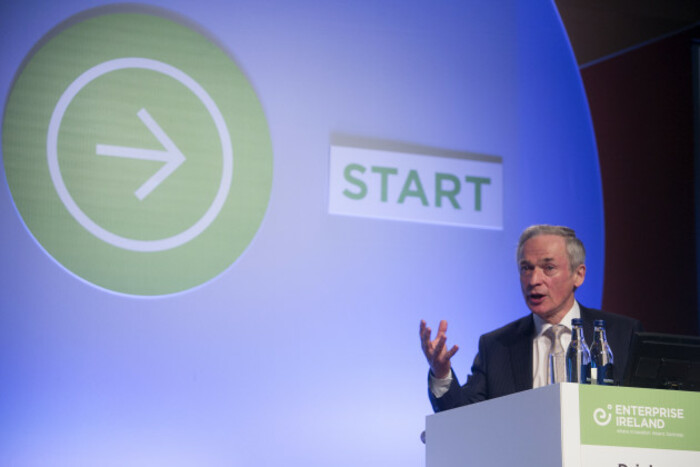 Source: Sam Boal/RollingNews.ie
Lack of engagement
Ireland is fortunate to have an intense concentration of the world's most influential technology corporations thanks to a considerable degree to the work of the IDA.
While the multinationals located in Ireland are fully engaged at the heart of the world's leading startup ecosystems in countries such as the US, the UK and Israel, the European Commission has questioned if they are similarly engaged in Ireland in a way that they become that first customer for the early stage tech entrepreneur.
In the US, the supports, infrastructure and funding needed by high-growth companies is provided in the main by the private sector.
Because of the non-engagement of the majority of Ireland's private sector (with some notable exceptions), the Irish government has been obliged to made significant annual investments in the necessary supports through Enterprise Ireland.
Scaling agenda
In the past, Fora has highlighted some of the obstacles to scaling a successful high growth tech business from Ireland – these range from a lack of startup accelerators to high capital gains tax and falling availability of seed capital.
It is also compounded by a lack of suitable co-working/office space and relatively low levels of R&D or corporate venturing activity by tech corporates.
Let's look at each of these in turn:
Corporate engagement – As noted above, multinationals and large corporates are key players in startup ecosystems as they are often the first clients for high-impact startups, thereby providing the initial sale that validates them and helps the startup raise funds from venture capitalists.
Accordingly, before choosing Ireland, international high-impact startups want to know if they can access the senior decision makers in the mission critical engineering department of key potential multinational clients.
With notable exceptions such as Bank of Ireland's WorkBench and StartLab, and Google's 'Adopt a Startup', current levels of collaboration across the spectrum of engagement are very low in Ireland compared to other EU competitor cities.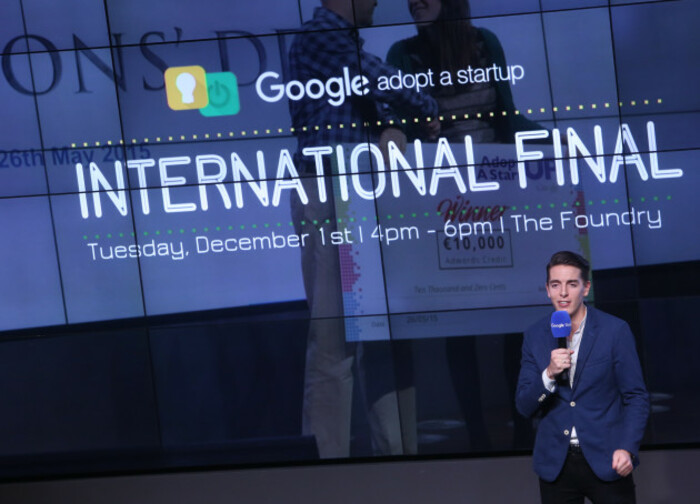 Source: Sam Boal/RollingNews.ie
Co-working space – In 2015, the Irish CoWorking Assembly was formed to advance the goals of this new sector in Ireland. Growth of this sector has been slow in Ireland compared to EU competitors.
The common experience is that it is difficult to make a typical co-working space financially sustainable due to the expectations of landlords, upward-only rent reviews and the covenants expected by property owners.
In Dublin and surrounds, with a population of more than 1.2 million and 9,000 startups in the year to April 2016, there are currently 10 co-working spaces listed as members of the assembly.
Their desk capacity is estimated at just 300 seats, plus the approximately 40,000 sq ft of space at Dogpatch Labs in the Docklands. While new locations are continuing to open, the scale of capacity for the sector is still low.
Accelerators - Successful startup accelerator programmes are typically operated by large corporates with a specific sectoral focus. The purpose of these programmes is to reduce risk in the growth stage for participants that a corporation is interested in engaging with.
A key benefit to participating startups (beyond the cash and services they receive) is the proven improvement in the survival rate of companies that participate in high-quality accelerator programmes.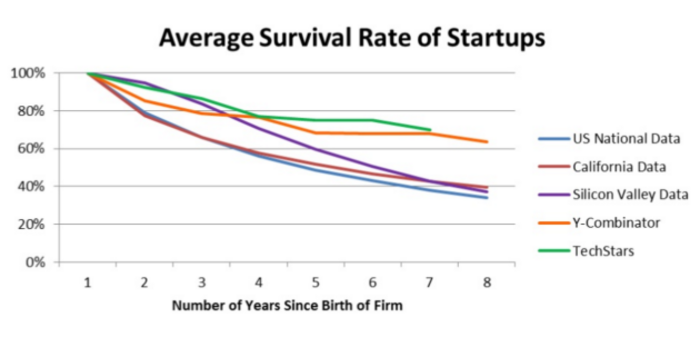 If one looks at the case of Tel Aviv, which is ranked in the top startup hubs in the world, private-sector accelerators are a significant cornerstone of the startup ecosystem.
According to research by Geektime, there were 14 active government-funded incubators in 2015 and 43 active accelerators that run repeat programmes, a ratio of more than three to one.
In Ireland, through the Enterprise Ireland-funded New Frontiers programme, there are 14 government-funded incubators nationally, and we have five active accelerators, so the ratio is the opposite – one to three.
Private R&D investment and corporate venturing
Startups are the leading creators of applied innovation in modern economies. Successful startups emerge from ecosystems where there is significant applied research being performed, and this spills over into system-wide benefits.
Multinationals have recognised this and applied the open innovation model to seeking to harness the best startups to collaborate with.
In other international startup ecosystems, for example Tel Aviv or Silicon Valley, symbiotic relationships between the R&D centres, corporate venturing and corporate-backed startup accelerator activities and startups are well established.
A strong indigenous scale-up sector is an increasingly important factor because both large multinationals and rapidly growing companies want direct exposure to high-impact startup clusters in their industries.
Many advanced economies recognise this and have created global programmes to attract targeted international startups to their cities to work with corporates located there. In Israel, the presence of 250 mission-critical R&D centers (approximately 60% of which are US tech multinationals) has been the catalyst for the tech scale-up sector there.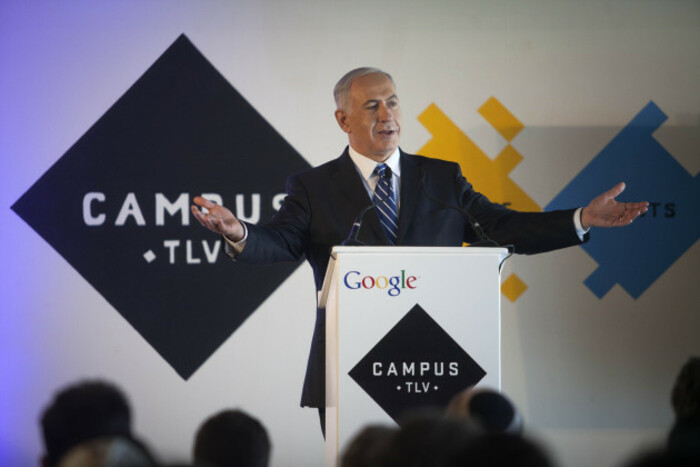 Source: AP Photo/Dan Balilty
Why now is the time
The economic benefits to the Irish Exchequer of achieving the status of being a global base for scaling tech companies in terms of capital gains tax, corporation tax and PAYE tax are significant.
Equally, according to research conducted by Mass Challenge in the US, 82% of corporations now view interactions with startups as at least 'somewhat important', and a significant 23% indicated that these interactions were 'mission critical'.
At a time when multinationals are examining how best to respond to an increasingly public examination of the link between R&D or intellectual property and their tax arrangements in Ireland, assembling a framework to enable large corporates to engage with scaling companies is very timely.
This is now happening against a backdrop of large corporates deciding how they will respond to Brexit in terms of where they locate their next investment.
Based on international experience, incentivising multinationals to locate certain key 'mission critical' activities here will help make the companies more deeply embedded in Ireland for the long-term.
This would be due, in part, to strengthening access to a network of innovation and talent provided by Irish and international startups that cannot be easily replicated in other European cities.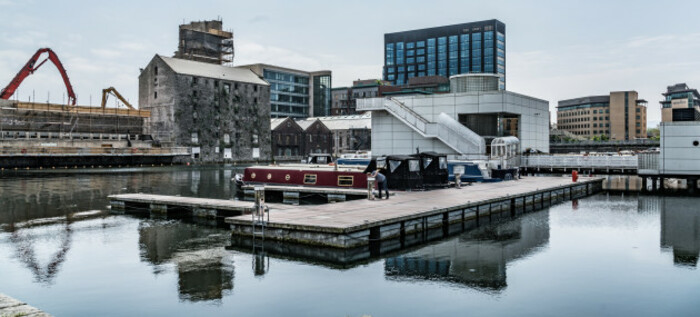 Our choice
Ireland has embraced the startup agenda with enthusiasm in recent years, but developed economies around the world have moved on to focussing on the scaling challenge.
If Ireland is to become a world-leading destination for ambitious scaling companies – and indeed to develop more of our own home-grown successes – the current lack of effective engagement by large corporates with these companies must be addressed.
The multinational activities that could be attracted here through the scaling agenda include R&D, corporate venturing and corporate startup accelerators in Ireland.
Indeed, a high-profile scaling initiative could help accelerate decisions by multinationals that are considering investing/expanding knowledge intensive jobs in Ireland versus other locations. Equally, it has been found that the acquisition of relevant startups often spurs the entry of multinationals into a country.
With tight resources, our government and our enterprise-support agencies face stark choices. Competitive advantage doesn't go to the countries that focus on creating companies, it goes to nations that focus on scaling companies.
Scotland is a good example of where they have doubled down on the scaling agenda, established Scale Scotland, engaged the top experts in the scaling field and followed through on future proofing their economy's enterprise sector.
Let's work together and make 2017 the year of the scale-up in Ireland.
Eoin Costello is the CEO of Scale Labs Ireland. His full presentation to the Internet of Things Europe conference is available online here.
If you want to share your opinion, advice or story, email opinion@fora.ie.