What we know about Pat McDonagh's Clare forecourt and its fake-letter planning controversy
The Supermac's boss has been making headlines about a proposed motorway plaza outside Ennis.
IN JULY, SUPERMAC'S boss Pat McDonagh submitted plans to build a €10 million motorway service station in Clare, similar to the firm's Barack Obama Plaza, which was opened in 2014.
The proposed development – located outside Ennis on the M18 from Limerick to Galway – would include a service station with convenience shop, food court, children's play area, picnic area, and car and bus parking.
At first glance, it would appear that McDonagh's plan had strong local backing, with nearly 190 individuals lodging submissions with Clare County Council in support of the motorway development.
However in recent weeks, this has been called into question with revelations that many of the submissions were fake.
What happened with the submissions?
Clare County Council received 187 letters in support of the proposed development. However, when the council wrote to these parties to acknowledge their correspondence, it emerged that dozens of people had not actually written the submissions.
At least 40 people whose names and addresses appeared on letters reportedly contacted the council to complain that they were not behind the documents.
The submissions included one bearing the signature of a man who died 15 years ago, while another came from a local Fine Gael TD who says his name was used without permission.
The letters were delivered to the council offices by Howard Williams – a consultant working for McDonagh.
Williams, who is the managing director of Inis Environmental Consultants, said that he had organised a letter-writing campaign and submitted them "in good faith", according to the Times Ireland edition.
He denied having knowledge that some of the letters were fake and added that McDonagh had no input into their preparation or submission. It is not known who prepared the falsified submissions.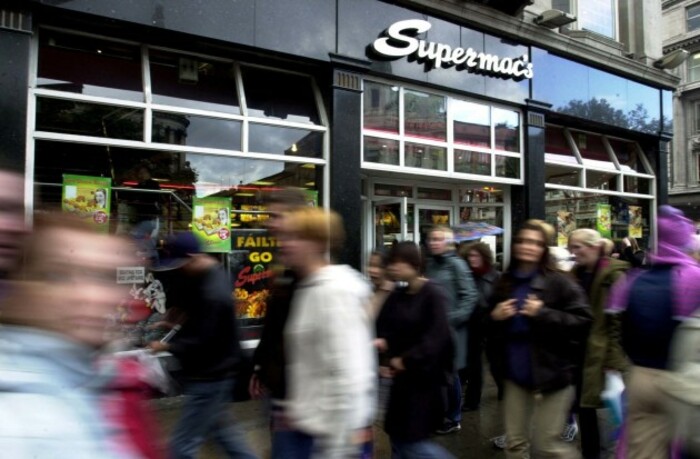 Source: RollingNews.ie
What does McDonagh say?
In response to the controversy, McDonagh said his company, Supermac's, was "horrified" when it was discovered that a number of letters may be fake. He said the firm had no part in sending the letters.
Speaking on RTÉ's Drivetime two weeks ago, he said he was annoyed that "innocent, decent people, their names have been used on this application without our permission or without their permission".
However McDonagh admitted that Supermac's had agreed to pay the council-imposed €20 submission fee for each letter.
He said his company was contacted by locals and asked if it would pay the fees. He added the firm had agreed to do so but that no money has been paid to date.
McDonagh defended this decision on air, saying that the company was not paying people to make submissions rather it was just covering the minimum costs.
He also said he did not expect that the letters would influence the council's decision on the planning application.
In another twist, the Sunday Times reported that both Supermac's and McDonagh are suing RTÉ for defamation following the interview he gave on Drivetime last month.
The company's solicitors reportedly wrote to RTÉ after the interview, asking for the broadcaster to apologise for the nature of the questions McDonagh was asked, including references to previous planning controversies.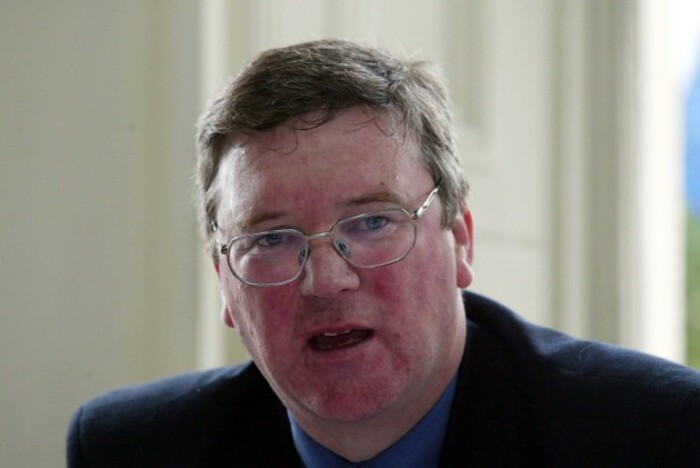 Source: RollingNews.ie
Meanwhile, in an interview with the Sunday Business Post, McDonagh said that he had been "blackmailed" several times over the planning process in the past.
He claimed that a number of businesses attempted to extort money from him in return for withdrawing planning applications, including one case where an individual attempted to get a six-figure sum in exchange for retracting a negative submission from a planning application.
He said that this is common in the planning system, and often holds up developments for six months to a year.
Fora previously reported that the forecourt industry was rife with planning rows, with petrol resellers routinely stalling rivals' expansion plans through objections.
One industry source said these deals were often settled behind the scenes once a deal had been struck.
McDonagh first lodged plans for a motorway plaza at the Clare site in 2014. Permission was granted by the local council before the project was turned down by An Bord Pleanala following objections.
Plans for a similar development were lodged in 2016 then later withdrawn.
What next?
McDonagh's proposal is currently being considered by the local council. A decision is due tomorrow.
Aside from the controversy around observations in support of the development, the plans also received a number of objections.
Petrogas, the owner of Applegreen service stations, lodged an objection claiming that the proposal is contrary to the national policy for motorway service stops and the development would be excessive for its rural location.
Two years ago, Applegreen was refused planning permission for its own motorway plaza near Dromoland Castle in Clare.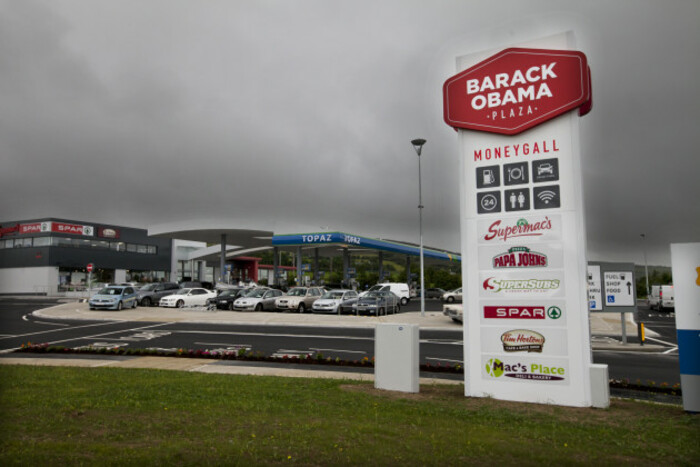 Source: Eamonn Farrell/Photocall Ireland
There was also an objection from a group of nine local businesses, including the Old Ground Hotel and Temple Gate Hotel, saying that the development would take business away from Ennis town centre.
McDonagh already operates similar motorway plazas in Moneygall, Co Offaly, and Loughrea, Co Galway.
Sign up to our newsletter to receive a regular digest of Fora's top articles delivered to your inbox.