A major German boutique hotel chain's first Irish venue has been cleared for north Dublin
The nine-storey Abbey Street development will operate under the Motel One brand.
PLANS TO DEMOLISH a number of buildings in Dublin's north city centre to make space for a new nine-storey hotel have been approved by the local council.
Fitzwilliam Real Estate Properties, a firm owned by solicitor-turned-developer Noel Smyth, applied to construct the complex on a site that faces onto both Liffey Street Upper and Middle Abbey Street.
The application for planning permission included the demolition of structures on the site and construction of a nine-storey hotel.
Smyth's firm outlined that the new tourism accommodation block would include 365 bedrooms, a lobby area and lounge with a public bar.
According to documents submitted to the council, the hotel would trade as the Motel One and represent the German brand's first move into the Irish market.
Motel One, a budget boutique hotel chain owned by Dieter Müller, was set up in 2000. It now has over 18,000 rooms in 65 hotels across eight mainland European countries and the UK.
[image alt="motel one 2" src="http://cdn.thejournal.ie/media/2018/07/motel-one-2-296x182.png" width="296" height="182" title="" class="alignnone" /end]
A number of objections were filed against Smyth's proposed hotel block before it was given the all-clear by the council.
Heritage group An Taisce said the new development would be "an obtrusive and ungainly new element in the view from the Ha'penny Bridge" and requested the submitted plans be revised.
Noel Smyth
Galway-born Smyth, who is leading the hotel development plan, was previously one of the Ireland's richest men and before the recession had property assets worth over €250 million.
However, state bad bank Nama seized control of a number of his assets during the recession, including 400 of his paintings and his Ailesbury Road home in Dublin 4. Smyth exited Nama in 2013.
Fitzwilliam Finance Partners, an investment company led by Smyth, bought €140 million worth of Arnotts' loans in 2013 in a move that was reported to be backed by British retailer Selfridges.
Smyth previously revealed plans to build a 'creative quarter' on the northside of the River Liffey in the area around Arnotts. Smyth said his rejuvenation plan for Dublin's north inner city involved opening a number of cafés and restaurants along Liffey Street.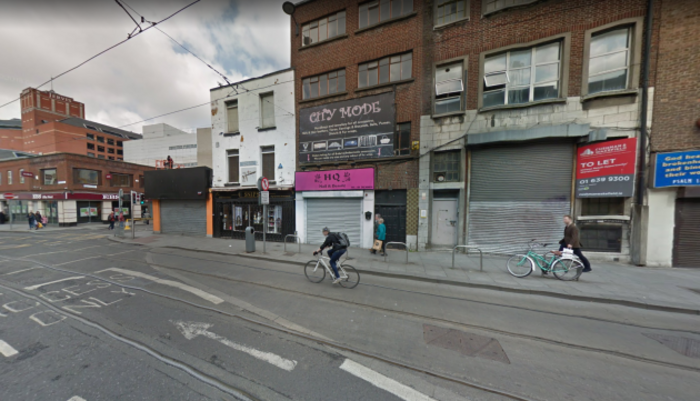 Source: Google Maps
Large hotel projects
The green light for the nine-storey hotel follows a matter of weeks after a similar large-scale project was approved for the old site of Ned's pub in Dublin city centre.
Tetrarch Capital, the owner of the Citywest Hotel, got permission to build an eight-storey budget 595-unit hotel from An Bord Pleanála after a complaint lodged about scale of the development was overruled by the planning board.
The projects come amid an acute shortage of tourist accommodation in Dublin, with figures compiled by hospitality analytics firm STR Global showing that the Irish capital had an occupancy rate of more than 86% in April.
Sign up to our newsletter to receive a regular digest of Fora's top articles delivered to your inbox.