Dublin's hotels are the fullest in Europe as room prices soar
Tourism officials are worried that visitors think the city offers poor value for money.
DUBLIN HOTELS HAD the highest occupancy rates of anywhere in Europe last month, with new research highlighting the extent to which the capital's bed shortage is pushing up accommodation prices.
Statistics provided by hospitality analytics firm STR Global show that the Irish capital had an occupancy rate of 86.3% throughout the month, higher than any of the other key European destinations studied.
Analysts at Investec said the high occupancy rate highlights the "strong demand environment relative to very limited new supply in recent years". In recent years, Dublin has suffered from a shortage of hotel beds to match rising demand.
STR's data showed that revenue per available room (revPAR) – the average amount of money a hotel makes on each room – increased by over 6% in April compared to the same month last year to average daily takings of €116.
However, a spokesman for STR noted that Dublin is still "pretty far from being the most expensive market in Europe" with an average daily rate of €135.
In a briefing note, Investec economist Ronan Dunphy said this had "positive implications" for Dalata, Ireland's largest hotel group, especially considering the fact that the Easter weekend didn't entirely fall in the month of April this year.
The occupancy rate for Ireland stood at 8.1% in April, a slight 0.4% increase on the same month last year. RevPAR grew 7.6% to €101.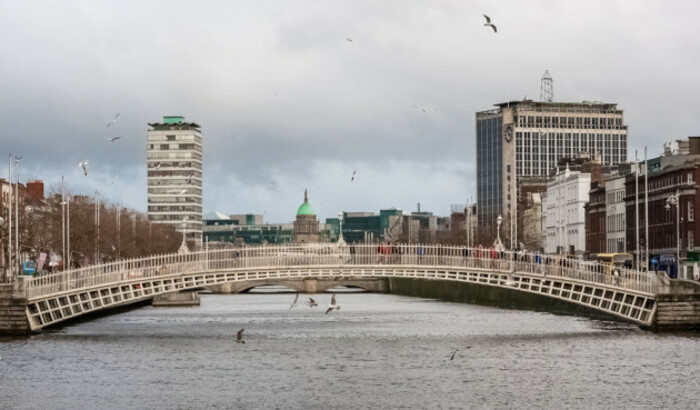 Source: Shutterstock/Alfiya Safuanova
Room shortage
A 2017 report commissioned by the national tourism development agency said the shortfall in available rooms has stifled growth in the capital's tourism sector.
The findings published by Fáilte Ireland last year showed that as well as finding it difficult to book suitable accommodation on preferred nights, visitors have a perception that Dublin is an expensive city because the gulf between supply and demand is driving up prices.
Officials at the State agency – including chief executive Paul Kelly – have warned the industry that fewer tourists think Ireland is a good deal as a holiday destination and if the trend continues it could hurt the sector.
It's hoped that a number of hotel developments – both new builds and extensions – scheduled to come on stream in 2019 and 2020 will ease the pressure in the capital.
But some executives have warned that the current planning system isn't capable of matching rapid tourism growth ambitions.
Dalata deputy CEO Stephen McNally said in March that judging from the speed of the planning process, just half of the 2,000 extra rooms mooted for next year will actually be built.
McNally, who has long been critical of Ireland's planning process, said earlier this year that the time it takes to clear planning coupled with height restrictions put hoteliers at a disadvantage against office and apartment developers.
Sign up to our newsletter to receive a regular digest of Fora's top articles delivered to your inbox.