Whatever happened to... Arnotts' €750m plan to create Dublin's 'premier' shopping street?
The capital's oldest department store made an ill-fated move into property during the boom.
RECENTLY, FORA HAS taken a look at some of the more notable big-ticket projects that were floated during the Celtic Tiger period – or in the aftermath of its demise.
Most recently, we detailed the story behind a plan to bring a Dublin Luas-style light rail system to Cork city.
The chances of that project getting off the ground look pretty faint, although Housing and Planning Minister Simon Coveney still appears to be warm to the idea.
In this installment, we're heading back to Dublin to look at one of the country's biggest property failures.
Like the now-defunct Clerys, department store Arnotts wanted to get in on the property game during the boom in a move that would also end in tears.
What was it?
During the Celtic Tiger, Arnotts, the city's largest and oldest department store, spent a fortune buying up properties near its historic Henry Street building in order to build a gigantic new retail hub.
The scheme would have seen its premises, where it has traded since 1843, knocked down and replaced with a new 30,000 sq m store spanning six levels.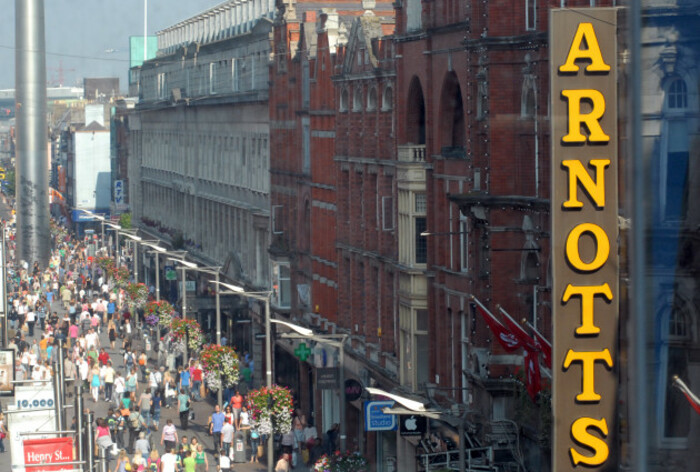 Source: Sasko Lazarov/RollingNews.ie
Under the plan, as many as 47 shops would have been built in the north Dublin block bound by Henry Street, O'Connell Street, Abbey Street and Liffey Street.
Some 17 new cafes, restaurants and bars were also to feature, along with almost 200 apartments, a four-star hotel and 700 car parking spaces. It was expected that 5,000 people would be employed in the so-called 'Northern Quarter'.
Arnotts said that the main aim of the plan was to recreate Prince's Street as a pedestrian thoroughfare which would have become Dublin's "premier shopping street".
It was to connect the centre of O'Connell Street, through to Henry Street, with a new public square at the centre of the development, while it was hoped the plan would also kick-start more residential development in the city centre.
When was it first suggested?
Arnotts started to acquire property shortly after it was bought out and taken private by the Nesbitt and O'Connor families in June 2003. The plans were officially announced in November 2006.
What happened?
Barrister and Arnotts executive chairman Richard Nesbitt was the driving force behind the scheme, which was set to cost a staggering €750 million to bring to fruition.
Writing in the Irish Examiner, Matt Cooper described him as a "highly self-confident man who was smitten by the idea of becoming a businessman and multimillionaire".
Nesbitt spent years buying almost all of the property in and around Arnotts.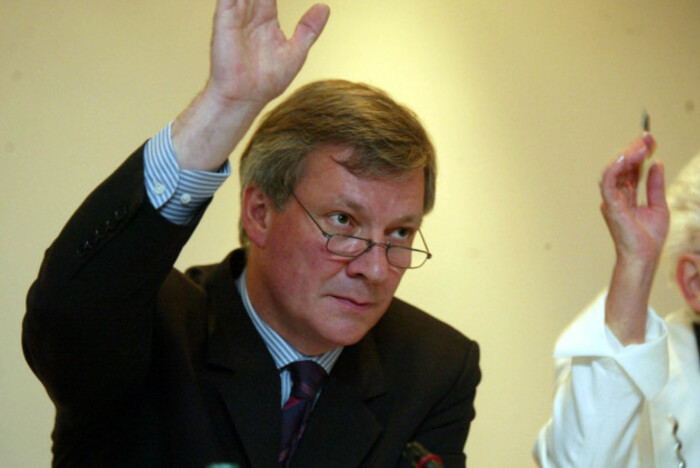 Source: RollingNews.ie
Although few knew it then, the boom was coming to an end by the time plans for the Northern Quarter were finally announced.
It was the start of 2007 by the time planning permission was officially submitted, and the middle of 2008 before permission was granted by An Bord Pleanála – with over two-dozen conditions attached.
At that stage, Arnotts was heavily indebted and the value of its properties plunged as the economy came to a shuddering halt.
A dispute broke out between the Nesbitt and O'Connor families over the future of the Northern Quarter. That clash ended in the O'Connors selling their 25% stake for €40 million, leaving the Nesbitts in full control.
The Arnotts store itself, which had turnover of as much as €200 million at the height of the boom, saw its sales almost cut in half.
As debts mounted to about €300 million, Ulster Bank and the then state-owned Anglo Irish Bank, to which the department store owed a huge chunk of cash, took joint control of Arnotts in July 2010. The Northern Quarter was quickly shelved.
What's the latest?
The banks installed a new management team when they took control of Arnotts, bringing to an end the Nesbitts' long association with the store stretching back to its establishment.
Fitzwilliam Finance Partners, an investment company led by Galway-born solicitor Noel Smyth, bought €140 million worth of Arnotts' loans in 2013 in a move that was reported to be backed by British retailer Selfridges.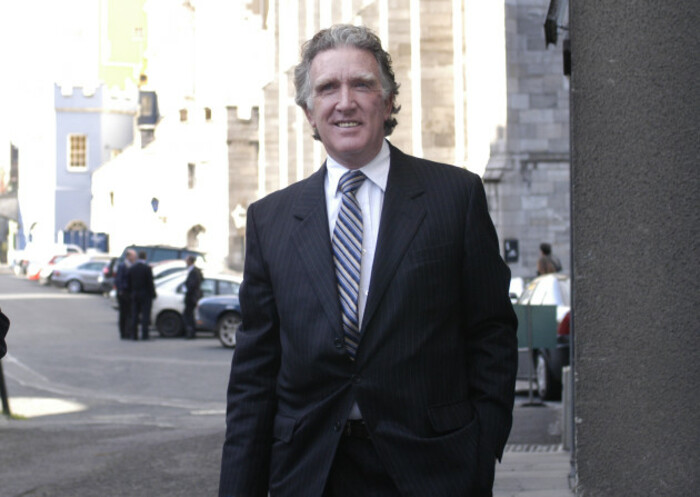 Source: Sasko Lazarov/RollingNews.ie
Eventually, in May 2015, Fitzwilliam won control of Arnotts after a brief tussle for ownership with US group Apollo, which controlled half of the store.
Later that year it sold on the store for an undisclosed sum to the Selfridges Group, which also owns Brown Thomas.
As part of the deal to sell Arnotts to Selfridges, Fitzwilliam hung onto a chunk of the properties that were owned by the department store.
Smyth now intends to develop many of the properties once earmarked for the Northern Quarter. For instance, Fitzwilliam and Arnotts submitted a joint planning application to Dublin City Council in July for an overhaul to numbers 7, 8 and 9 Henry Street.
The buildings, which currently form a part of the Arnotts store, will be revamped and changed to a separate building of approximately 40,000 sq ft.
The Sunday Independent reported at the time that Smyth intended to create a space suitable for a "major international retailer" before selling on the property. Permission for the project was granted by the council in October last year.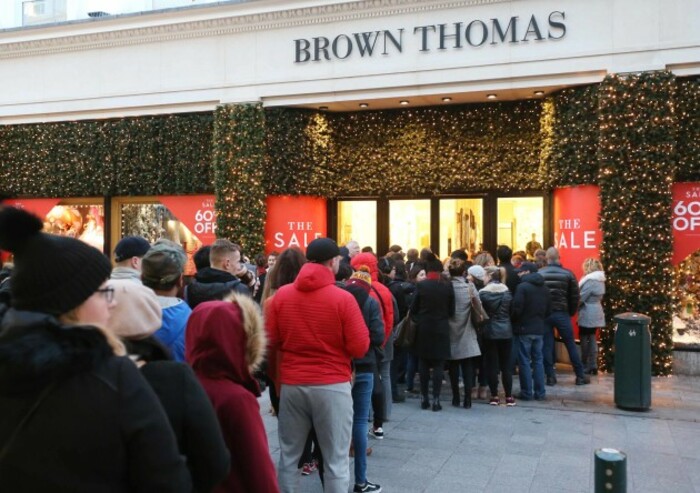 Source: graphy: Sasko Lazarov/RollingNews.ie
Speaking to Newstalk Breakfast in December, Smyth said he wanted to build a cluster of restaurants and cafes around the area in an effort to revitalise the north inner-city.
He stressed that his vision is different from the one outlined in the Northern Quarter project, as he said he wants to maintain and work with the historic Arnotts store.
"Why would you knock down a store that's 150 years old, fantastically successful, now run by probably the best professional retailers in the British Isles, if not elsewhere?" he asked.
"That's our anchor, so know we should be able to feed off that to make sure what we develop is not trying to compete with something that we wouldn't be able to do in any event, and instead go for something that we believe (in)."

Fora asked Fitzwilliam for more details on its plans for the area, but we hadn't heard back at the time of publication. Arnotts declined to comment.