One of the largest tourist accommodation projects in Ireland has been given the go-ahead
Tetrarch Capital plans to create a 595-unit hotel and short-term letting block at Ned's pub in Dublin.
A PROPOSAL TO build one of the largest tourist accommodation blocks in the country has been approved by the national planning authority.
Last year, a subsidiary of Tetrarch Capital, the owner of the Citywest Hotel, applied to build an eight-storey budget hotel and eight-storey aparthotel block on the old site of Ned's pub in Dublin city centre.
The €65 million project would be one of the largest tourist accommodation blocks upon completion and contain 595 units. As part of the plans, a restaurant was also proposed for the site of Ned's pub and an apartment block of 21 units.
The plans submitted by Tetrarch were approved by Dublin council last year, but an appeal by the board of management of City Quay National School to An Bord Pleanála stalled the project.
In their assessment of the application, an inspector for the national planning board advised that Tetrarch should be refused permission.
The inspector noted that the demolition of the existing site would be contrary to best conservation practice and to "the objectives regarding heritage protection".
They also highlighted that the height of the proposed development would exceed the maximum limit set for this location under the Dublin city development plan.
Despite the recommendation to refuse permission, the national planning ruled to approve Tetrarch's proposal.
The planning board said that demolition of Ned's pub and adjacent buildings was acceptable since these buildings are not listed on the record of protected structures.
An Bord Pleanála also noted that the height of the development would be in line with policy outlined in the Ireland 2040 national planning framework.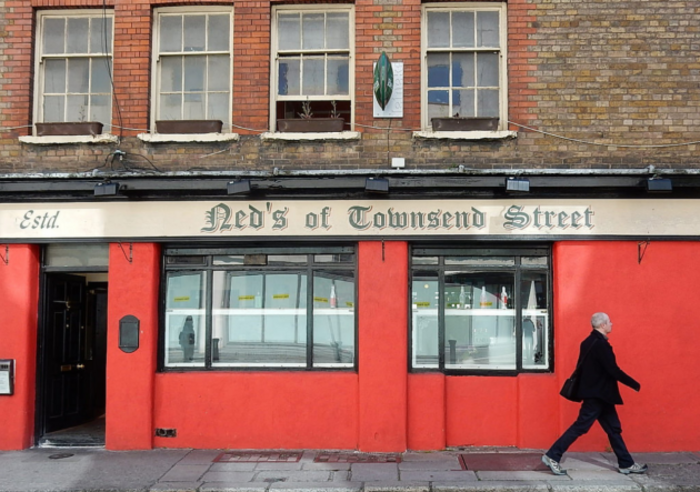 Source: Flickr/mikecogh
Hotel group
Tetrarch Capital, which was formed in 2011, is one of the biggest property outfits in the country.
The group currently co-owns and manages property with an estimated value of €450 million and has over 2.5 million sq ft of accommodation in its portfolio.
Some of the tourist developments in its portfolio include The Marker hotel in Dublin's 'Silicon Docks', Mount Juliet Estate in Kilkenny and the Powerscourt Hotel in Wicklow.
Earlier this year, the company completed the acquisition of the Citywest hotel, the largest hotel in the country with 764 rooms.
Sign up to our newsletter to receive a regular digest of Fora's top articles delivered to your inbox.