'I think my blind optimism papered over the blatant risk. Now I think, that was ballsy'
Metalman's Grainne Walsh talks about why not to open a brewery if you just want to make beer.
AFTER DITCHING A career in IT to follow her passion for beer, Grainne Walsh founded Metalman Brewing Company with her partner Tim in 2011.
The Waterford brewery started out doing a small number of draught beers but began to expand after installing its own canning line in 2014. It now produces a core range of five beers as well as seasonal brews.
Although most of its products are sold in Ireland, Metalman currently exports to a number of markets in Europe and is working on a new distribution deal in China.
As part of our weekly question-and-answer series, we spoke to Walsh about the "blind optimism" she had starting the brewery and getting advice from others in exchange for beer.
Here's what she had to say: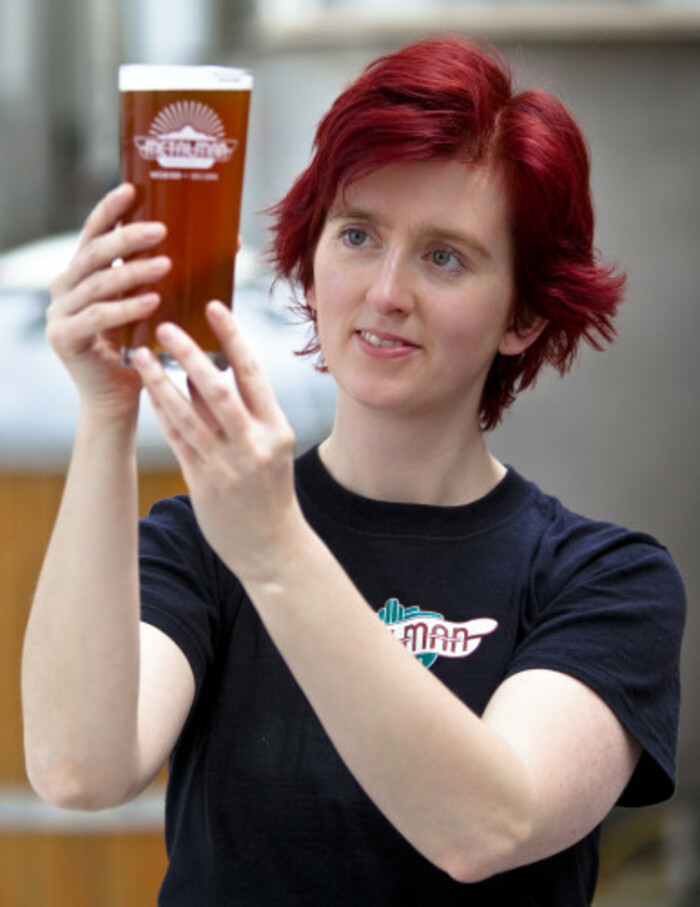 Source: Metalman Brewing
What was your earliest or childhood ambition?
The first thing I wanted to be was an astronaut, that was my lofty childhood ambition. I remember I wrote to Nasa and everything when I was about eight.
But one of the requirements is 20/20 vision and I didn't have great eyesight. My optician told me there was no way I'd ever become an astronaut because of my sight – I was devastated.
What was the worst job you ever had to do?
When I was in college I did a work placement in a semi-state body on their Y2K project, and I spent about three months doing 'find and replace' in programmes on their mainframe.
I had to open each programme individually, find the piece of text that needed changing and move onto the next one. It was torture, completely mindless. Someone should have written a computer programme to do it, but instead they hired a student.
What's the biggest risk you've ever taken?
Setting up a brewery with zero commercial brewing experience. We started researching the idea in about 2010, did the numbers and figured out how much money it would take. Then we said, "Let's just do it and see what happens."
I left my job the next year, and in February I became employee number one at Metalman. It was a bit ahead of the craft beer explosion in Ireland, but I was just so excited and keen to learn and passionate about what I was doing.
I think my blind optimism and enthusiasm papered over a lot of the blatant risk associated with it. I was confident at the time, but now I look back and think, wow that was ballsy.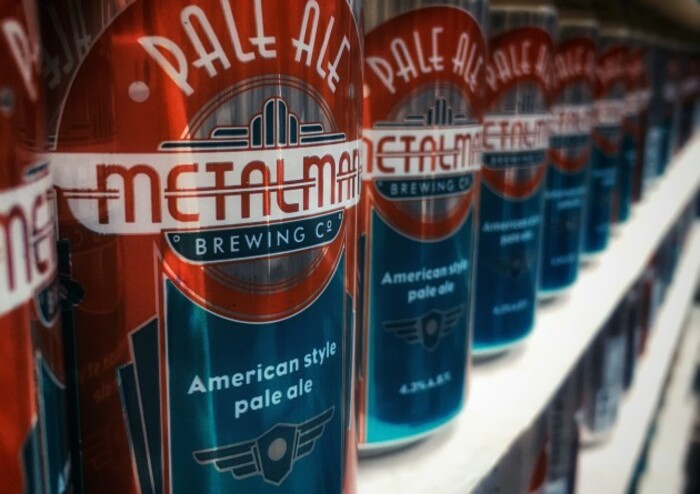 Source: Metalman Brewing
What one work skill do you wish you had?
My time management is horrendous, I always end up doing things that I like instead of things that I should be doing. Then I end up having to work long hours because I haven't gotten everything done – I couldn't tell you the last time I had a day off.
I'd like to be more disciplined when it comes to managing my time at work. It's a challenge to get everything done, and the only way to achieve it is to have good people on your team that you can delegate to.
What's the biggest challenge you've faced in your business?
I think challenges are ongoing for any small business owner. For me, I struggle with the relentless decision-making. There are very few strategic decisions that you can't be involved in and it can be really exhausting having to carry that responsibility.
But you also have to keep an eye on the smaller things that are going on – managing costs, managing suppliers, making sure the nitty-gritty is ticking along as well.
So I always try to find someone with relevant experience that I can talk to or bounce ideas off. Beer is a really good currency, because you can ask someone for an hour of their time and give them a case of beer in return.
What advice would you give to someone starting out in your industry?
The industry has changed so much since I started so my answer has probably changed over the years. But I have two pieces of advice. The first is to do your homework and figure out who is going to buy your beer.
More and more breweries have set up in Ireland and the market has become more crowded, so having a strategy and figuring out how you're going to stand out is a massive thing to take into account.
The next is don't open a brewery if you want to brew beer – only open a brewery if you want to run a business. Having a small brewery is really only 10% about making the beer and the rest is managing and selling.
What's the best value in Ireland?
I think the quality of craft beer that's available in Ireland now at the price people are paying for it is actually really good.
When you consider what big industrial multinational breweries are selling versus tiny breweries that have much higher overheads than the big guys, I think it's great value.
It's a hard message to sell because craft beer is usually more expensive, but it's like comparing a loaf of cheap supermarket white bread to a fresh sourdough loaf from your local bakery. It's a great time to be a beer consumer. 
Get our NEW Daily Briefing with the morning's most important headlines for innovative Irish businesses.