On the side of the angels: How John Phelan is helping to get more cash flowing into startups
Meet the man running HBAN, the 'dating agency' linking startups and angel investors.
"ULTIMATELY WE'RE A dating agency," says John Phelan, as he explains the role of the Halo Business Angel Network (HBAN).
As the organisation's all-island director, it is Phelan's job to play chief matchmaker as HBAN runs syndicates and networks around Ireland to link up the well-heeled that might be willing to invest with promising early-stage businesses that could be a match.
"We don't make the decisions on who invests in what but we filter all the companies that come in, and we get about 600 or 700 enquiries a year," he says.
Phelan, who comes from a gaming and animation industry background, and his team have been trying to set up angel investors with entrepreneurs since HBAN was founded in 2007. This week the organisation held its annual investor conference to convince more deep-pocketed folks to get into angel investing.
"We filter (enquiries) down to about 120 to 250 and we'll get anywhere between 50 and 60-plus deals each year," he says.
In 2019, HBAN angel investors and its syndicates pumped €16.8 million into 66 startups in Ireland. Deal sizes averaged around €255,000.
The primary reason that people get into angel investing is to make a return and Phelan adds that there is need for data transparency in deals. HBAN, he says, has good data on points such how a deal comes about and around a sale or exit but now it needs more.
"What we're trying to capture now is all the bits in the middle that gets you from an interesting company that has potential to what makes you a really valuable company at the end. There are all those bits in the middle."
Making deals
HBAN, a joint initiative of Enterprise Ireland, Invest Northern Ireland and InterTrade Ireland, was founded in 2007 to nurture angel investing across the whole island.
Its goal is to make angel investing a little more streamlined: While people with the cash can go ahead and invest in a company on their own bat, HBAN assists with due diligence.
The idea is not just to match individuals, but to harness the power of a group. It mostly accomplishes this through its syndicate model where investors are pooled together to make a collective investment in a startup.
Some of these include specialist groups like the MedTech Syndicate and Food Syndicate.
Medtech has emerged as a sector of particular interest for angel investors even if it is one with considerable barriers.
Startups developing medical devices, by their nature, have a much longer time to get to market given the regulatory hurdles to clear and clinical tests to complete before commercialisation. This is where the syndicate model can help.
"The rationale for (syndicates) is that generally if you're in a syndicate, there is a lead investor sitting at the table that comes from the sector," Phelan says.
"They know where the problems are and can validate pretty quickly if that pitch is hitting the right problems, but they also know commercially what the value of it is. Is it the right price point? Is it the right team? Can they execute on it?"
A well-connected lead investor could also open up sales channels in that industry, boosting the chances of success.
Dublin medical device startup CroíValve, which raised two rounds last year, received investment from some 48 angels via HBAN.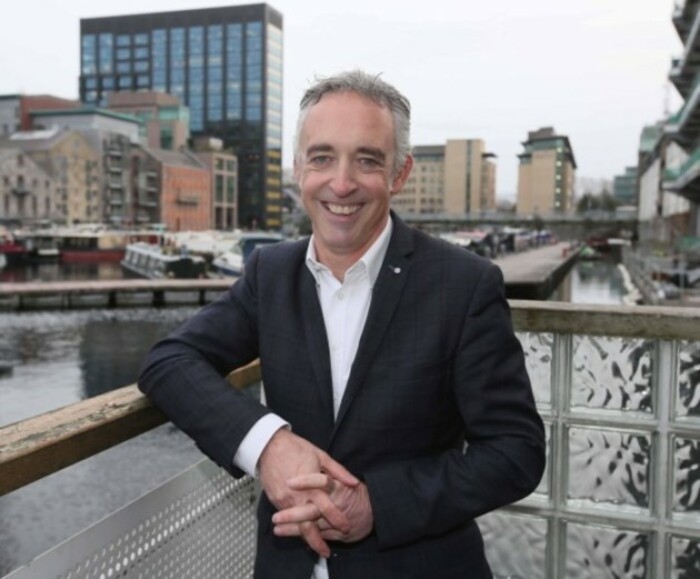 Source: Mark Stedman
"Maybe eight or nine years ago, you'd have someone come and say 'I've got €250,000 and I want to invest in a company' and they put it all on black. That just statistically doesn't work," Phelan explains.
Now it's more common for an investor with €250,000 to invest in ten companies at €25,000 each through a syndicate – "Statistically you're more likely to make a return on that".
"(In 2018), in about 84% of the deals, the checks that were written were under €50,000 and 48% were €25,000 or less."
There are two distinct profiles of angel investors in HBAN, Phelan adds. One is the cashed-out entrepreneur, a founder or employee that got a big payday from an exit at their company and now has money to spend.
The other is executives at multinationals and other large companies that want to invest in Irish companies. 
Each investor type has a "different psyche and a different way of looking at things".
The executive could provide contacts and networking channels in existing large companies while the cashed-out founder could empathise more with the challenges that a fellow founder is going through, having experienced it themselves.
"It's massively valuable for an entrepreneur starting out to have that sounding board of somebody who has done it who tells you when not to worry," Phelan says.
"First-time entrepreneurs worry about everything because they don't know anything."
Diversifying
The vast majority of HBAN investors are men, which Phelan admits is a significant problem.
"We did research on our own database and how many females do we have investor-wise and it was 3%. That's appalling. So we said we'll make a concerted effort to try to move that dial and move it up."
HBAN launched an initiative to address the gaps last year. Phelan says that HBAN has now reached 6% in female investors but there is a lot of work left to do.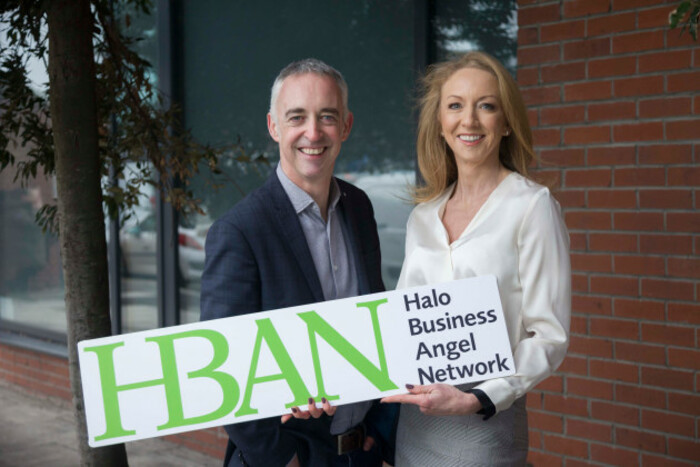 Source: John T Ohle
The organisation has also tried to attract more money from international investors.
It has established syndicates in London, New York and Singapore, targeting investors or diaspora in those cities that may be interested in backing Irish companies.
"Part of the strategy will be to internationalise more and bring in more of that kind of international money into the equation."
Policy
Angel investing has been a key component of early-stage startup funding, providing much-needed capital for entrepreneurs that aren't yet on the radar of VCs.
Loosening up restrictions on schemes like the Employment and Investment Incentive Scheme (EIIS) has been a common refrain among Ireland's startup community.
Phelan says that currently this tax relief programme for investors is "not fit for purpose", taking issue with the terms involved and the bureaucracy in getting it over the line.
As voters head to the polls tomorrow, supports for indigenous small businesses and startups have not been high on the agenda compared to the slew of other pressing matters that have dominated debates.
"The FDI stuff has been done fabulously well and I'd never knock that, I think that's been brilliant," Phelan says.
"You focus on the big stuff, which is obviously the big employment numbers, the big pay cheques, it's really positive but it's also transient. They can fuck off just as quick."
There have been some examples of FDI companies leaving Ireland after pledges to hire teams here. In a scenario like that, the ecosystem is left with talented people that will likely end up working for another established company rather than start something themselves.
Starting up, and the risk involved with that, needs to be nurtured more, he says.
"One of the things that we need to do is give them capital and EIIS isn't doing that. It's not fit for purpose," he says.
"I think it's a lip service being given in legislation to say that they're doing it but they make it so complicated that nobody can do it unless you get in a tax specialist who's going to charge you and even then the risk is fully back on the company.
"The main thing for me is how you continue this growth. I think the policy needs to be sorted."
(This article was amended to clarify HBAN's relationship with Enterprise Ireland, Invest Northern Ireland and InterTrade Ireland)

Get our Daily Briefing with the morning's most important headlines for innovative Irish businesses.