Three years after opening its Irish R&D lab, Kaspersky closed its office in Dublin
The cybersecurity giant had a three-year plan to hire 50 people but opted to close the office last summer.
KASPERSKY, THE RUSSIAN cybersecurity company, closed its Irish operations last year after initially planning to invest heavily in the Dublin base.
In September 2016, Kaspersky, one of the cybersecurity industry's largest players, announced the opening of a research and development lab in the Irish capital, its first in Europe.
Supported by IDA Ireland, it planned to hire 50 people over the following three years with an "initial investment" of $5 million.
Three years after the opening, that office was shut down last July, the company confirmed. It had 22 employees at the time.
"The decision is due to the company's business optimisation plan for the European region," a Kaspersky spokesperson said.
"The UK and Ireland remain key markets for Kaspersky's business and the company will continue to provide existing and new customers with its industry-leading cybersecurity solutions."
According to someone familiar with the decision, Kaspersky senior management opted to relocate R&D activity back at its headquarters.
During the office's opening in 2016, the company's now former chief technology officer Nikita Shvetsov said the Irish capital was an "obvious choice" for the R&D base, "owing to the quality and density of tech talent there, and of course, the city's vibrant and appealing living conditions".
The announcement event was attended by founder and chief executive Eugene Kaspersky and then Taoiseach Enda Kenny.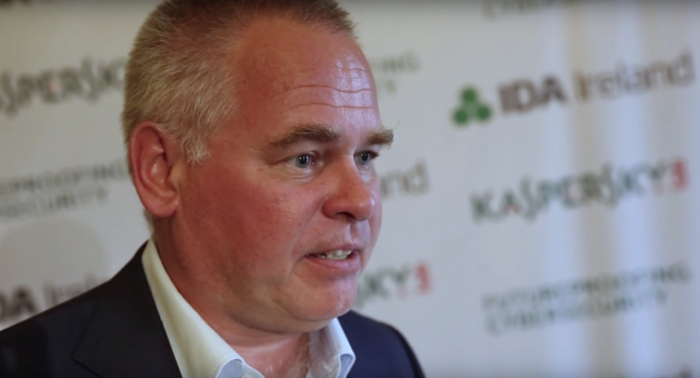 The latest set of accounts for Kaspersky's Irish company show it brought in €2.8 million in turnover in 2018 with a pre-tax loss of €27,318. In 2017 the company recorded pre-tax profits in 2017 of €70,503 on turnover of €1.9 million.
A document circulated in the company detailing the office closure last year said it had availed of "start-up relief" on corporation tax in Ireland. This is a standard avenue available to many companies that choose to base operations in Ireland.
Kaspersky's spokesperson added that some employees were offered positions elsewhere in the company in other countries.
Kaspersky has re-jigged some of its locations in recent years. It has several offices dotted around the globe. In late 2017, it shut down its Washington DC office but since then has opened new bases in Zurich and Madrid.
Ireland meanwhile hosts several major international cybersecurity and anti-virus companies including FireEye, Tenable and Cylance, which have opened bases in Dublin and Cork.
In 2019, US company Security Risk Advisors joined the flock when it announced the opening of a new centre in Kilkenny.
Get our Daily Briefing with the morning's most important headlines for innovative Irish businesses.