'There is money being left on the table': Irish startups need more female angel investors
Business angel investing is still a predominantly male environment, but it doesn't have to be.
GENDER DIVERSITY IN tech, startups and venture capital has regularly come under scrutiny but angel investing needs to catch up and get more women involved too, according to the Halo Business Angel Network (HBAN).
HBAN operates a number of syndicates or groups of angel investors that invest in startups, often at the early stages. Sectors such as medtech and life sciences have proven to be popular targets for these investors.
Niamh Sterling, investment consultant at HBAN, said that there still remains a lack of women in the angel investing space."The reality is that up until now there hasn't been much focus on it," she said.
HBAN has undertaken research to identify challenges and spread awareness to women that may be interested in becoming investors.
"One of the aspects that was very significant in those findings was that women tend to be a little bit more cautious in terms of investing or coming into an environment that they're not as familiar with," Sterling said.
HBAN's efforts, which includes a Dublin event called Investing Together later this month, aim to educate on matters like term sheets, board seats and tax liabilities.
"(It's about) helping them learn that they have so much to bring to the table as well," Sterling explained.
"We have a lot of women that have very senior roles in multinationals and their own companies and to be able to bring that knowledge back into the startup environment is just invaluable."
Angel investors tend to have backgrounds in running their own companies or heading up operations at large multinationals, she added. This brings key experience in scaling and internationalising businesses.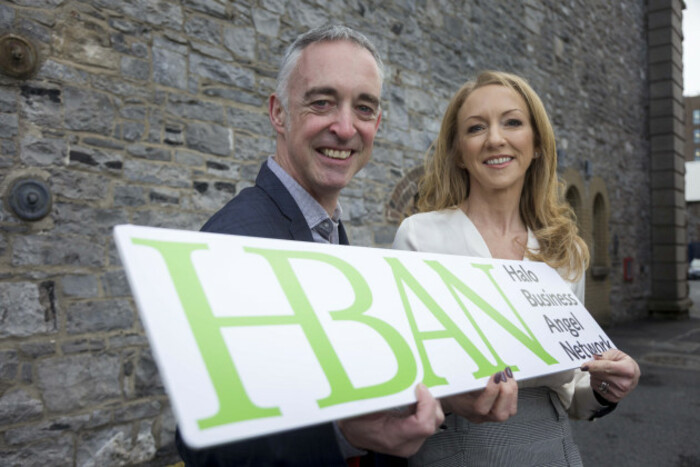 Source: John T Ohle
As part of its research, HBAN carried out a survey on female angel investors that found they typically invest between €50,000 and €75,000 with medtech being an area of keen interest. The survey was carried out alongside Enterprise Ireland, InterTradeIreland and Invest Northern Ireland.
"It's important that women understand the value that they can bring to the environment and startups," Sterling said.
"Diversity is not just from a male/female perspective, it's about culture and background and neurodiversity, social and political."
Diversity of investors and staff bears fruit not just in the innovations the companies create but also the bottom line, she added.
"You want to companies to do as well as they possibly can and by having male-only investment, there's money being left on the table."
Get our Daily Briefing with the morning's most important headlines for innovative Irish businesses.